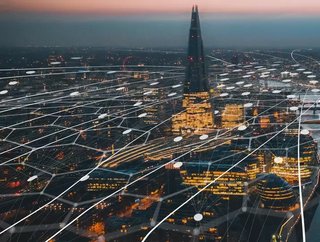 In no particular order, we take a look at 10 of the biggest technology company IPOs of 2021.
10. Coinbase
Coinbase was founded in America during 2012. The company provides a cryptocurrency exchange platform, which allows users to create their own portfolio, and invest on a regular basis. Brian Armstrong is the founder and CEO of Coinbase and the company has 1249 employees all of which work remotely.
Coinbase stock price was $250 and closed at $328.28.
9. Monday.com 
Monday.com was founded in Israel in 2012 by Eran Zinman and Roy Mann, and the company first went public during June 2021. Monday offers a cloud based system which allows users to create and customize their own work management platform and software, and is used within our parent company BizClik Media. 
Monday.com stock price was $155 a share and after the first day raised to $174
8. Confluent 
Confluent was founded in California, United States during 2014 by Jay Kreps, Neha Narkhede and Jun Rao. The company provides an open source data streaming platform, which is used by bankers, retailers, and automotive creators to gather faster insights. The company first went public during June 2021.
Confluents stock price listed between $29-$33 per share and raised to $36 a share. 
7. Freshworks 
Freshworks was founded in 2010 in India, and is headquartered in California, United States. The company was founded by Girish Mathrubootham and Shan Krishnasamy, and provides a platform which builds and delivers software-as-a-service. The company was set up in order to make it easier and faster for businesses to deliver to their customers and employees. Freshworks also sponsored our Technology, AI and Cyber event during September.
Freshworks initial stock price was at $36 and went up to $43.50 in September.
6. Gitlab - Tech & Cyber (Sponsored US Air force)
Gitlab was founded during 2014 by Dmytro Zaporozhets and Sid Sijbrandij, the company is headquartered in San Francisco, United States. Gitlab is a software company, which develops software for the development lifecycle, they have over 30 million registered users. Gitlab sponsored the US Air Force in our Technology Magazine and Cyber Magazine.
Gitlabs stock was initially priced at $77 and after the first day went up to $104.
5. Qualtrics 
Founded in 2002 by Ryan Smith, Scott M. Smith, Jared Smith and Stuart Orgill, Qualtrics is an American headquartered software company. Qualtrics provides a cloud-based platform which was created for experience management. The company featured in our Technology Magazine and they went public January 2021. 
Qualtrics stock was first priced at $30 per share and closed $45.50 a share.
4. Sentinal One 
Sentinel One is a cybersecurity startup, which was founded in Israel during 2013 by Tomer Weingarten and Almog Cohen. The company is now based in California, United States, and specializes in security with the use of machine learning. Sentinel One was started to prevent cyber attacks with the use of one platform. 
Sentinel One stock price was expected to be at $32 a share, and closed at $42.50.
3. Darktrace 
Based in the United Kingdom this cybersecurity company was founded in 2013 by Poppy Gustafsson. Darktrace provides a range of cybersecurity services, which use self learning AI. Darktrace technology detects abnormal behaviour and activity in real time to prevent cyber attacks. The company sponsored our Technology and Cyber Magazines. Darktrace first went public during April 2021.
Darktrace stock guide price was initially £2.50 and raised to £3.58 making the company worth $2.4 billion.
2. Informatica 
Informatica has previously been featured in our Technology Magazine and our AI Magazine. The company was first founded back in 1993 by Gaurav Dhillion and Diaz Nesamoney, it is headquartered in California and Amit Walia is the CEO. Informatica specializes in software development, providing services such as cloud data management and data integration. The company went public for the second time during October.
Informatica stock opened at $29 per share making the company worth $7.9 billion.
1. Ui Path 
Ui Path was founded in Romania during 2005 by Daniel Dines and Marius Trica, now headquartered in the United States, the company operates in around 25 different countries. This software company specializes in robotic process automation, and provides the world's first platform for hyperautomation. Ui Path has previously been featured in our Technology Magazine and AI Magazine. The company first went public during April 2021.
Ui Path stock guide price was $52-$54 and closed at $69 making the company worth $35.8 billion.