Top 10 technology news websites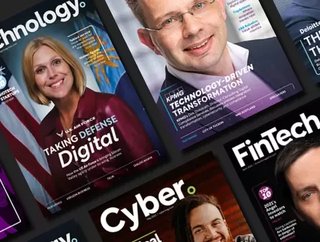 You like technology news? We like technology news, and these are the top 10 technology news sites we like to visit
Technology news is everywhere, which is great but it makes it difficult to know which technology news site you should visit first (after Technology Magazine, obviously). This run-down will give you the 10 best news sites for enterprise technology news. And at number one? Read on…
1. Technology Magazine
Yes, we're biased, but where else can you find daily enterprise technology news, a digital magazine with deep insight features from technology leaders and profiles of the world's top technology executives? Technology Magazine is where. We blow our own trumpet, but we think you'll like the tune.
2. VentureBeat
Deeply analytical and brilliantly written in a conversational style that is utterly dismissive of PR hyperbole, VentureBeat is in a class of its own when it comes to digging out the news behind the news. A daily visit is in good order.
3. TechCrunch
Part technology news site, part database of all companies digital, TechCrunch is a startup paradise with its finger firmly on the pulse. If you ever get the chance to go to one of TC's meetups, they're full of whacky inventors trying to get a bit of coverage and the publication's Disrupt conferences are legendary.
4. The Financial Times
No, it's not a technology news site, but the FT is a bastion of financial news and has a huge amount of insight into the workings of the technology world. Alongside rumours, industry leading reporting accuracy and deep insight, it has a knack of spotting problems long before they're discussed in the boardroom.
5. WIRED
WIRED is a funny beast and, despite the name, not always massively technology focused. But its profiles of tech leaders and companies and inventive skew on innovation at large make it an essential stop for anyone interested in technology news.
6. The Next Web
Owned by the Financial Times (see 4), TNW is a dash more irreverent than its parent newspaper and boasts "the snarkiest newsletter in tech". That should tell you about the tone, but the content is rock solid reporting and an investigative bent that should be an essential daily visit.
7. 

The Verge
An exodus from consumer tech site Engadget, The Verge started out as This Is My Next and is broadly informed by a consumer tech approach. But don't let that put you off; it also carries plenty of useful analysis on Silicon Valley movings and dealings and its hacks bring home regular industry scoops.
8. Recode
Recode is where you can find technology trends aplenty. Part of Vox, which offers itself as explanatory journalism, it's full of weird and wonderful insights into the world of technology, often from the other side of the fence. An article on trends with food delivery apps, for instance, might focus on the user experiences of restaurateurs.
9. 

ReadWrite
Do you want to know how to talk to your staff about AI? Or whether you should advertise on TikTok? These are bread and butter to ReadWrite, which describes itself simply as "the blog of things". That might sound vague but RW's articles are laser focused on such issues as sustainability issues with IoT. Intrigued? Bookmark it.
10. Gigaom
"Your industry partner in emerging technology research." It's not much of a tagline, but then Gigaom isn't your run-of-the-mill technology news site either. Bridging the gap between consultancy, academe and journalism, it focuses on research and analysis to bring a deep layer of insight to your screen. Recommended.