Top 10 US tech companies to work for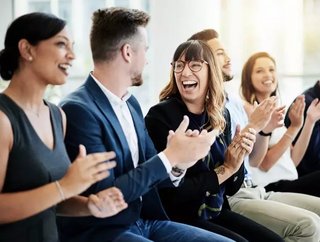 We take a closer look at the top 10 tech companies making up LinkedIn's 2021 Top Companies list...
10: Facebook
Brand value: $52.6 billion
There are four technology companies in the top five most powerful brands globally, with Facebook at number five. Despite relatively small revenues in comparison to other companies on this list ($17 billion), the brand of Facebook and power it yields with advertisers and consumers is enormous. Its brand value has gone up by a massive 44 percent in the space of a year.
09: Comcast
Philadelphia's Comcast Corporation is not a competitor in mobile networks, instead providing internet, cable television and home phone connections. The business was founded by Ralph J. Roberts in 1963. The current CEO, Brian L Roberts is his son. Though a public company, the Roberts family's preferred stock confers 33.3 percent of voting rights, giving them a large amount of control. Much of Comcast's business is done through its Xfinity brand, which it adopted in 2010.
08: Raytheon
Defence technology firm Raytheon Technologies is one of the world's largest aerospace and defence firms, providing everything from aircraft engines to missiles and drones, as well as catering to emerging threats with its cybersecurity offering.
07: Verizon
One of the so-called "Baby Bells" spun off from the monopolous AT&T in 1983, Verizon was originally known as Bell Atlantic. In 1996, the company underwent a merger with NYNEX, a fellow Baby Bell covering the north-eastern United States, moving its headquarters to New York at the same time .
06: Dell
Tech giant Dell was founded by the eponymous Michael Dell in 19984, and offers enterprise and consumer products across a range of technologies including PCs, server, networking equipment and printers.
05: Apple
Brand value: $154.1 billion
The only surprise here may be the margin at which Forbes places Apple ahead of the rest. Almost twice the brand value of second-placed Google, the iPhone, iPad and MacBook maker appears unrivalled when it comes to branding. Its decision to the remove the headphone jack from its newest smartphone, the iPhone 7, has been a controversial yet probably canny one given it will push many consumers into buying its own wireless earphones.
04: IBM
IBM is one of the giants of technology and is the largest IT company. IBM is a brand which has stood the tests of time and reinvented itself every time.
IBM which was once seen as a computer maker only is now an IT services giant. IBM sold its PC business to Lenovo to concentrate on enterprise IT service business but It still manufactures and sells Servers, storage in hardware.
IBM started in 1911 as CTR but over the years it became International Business Machines and eventually just IBM.
Under its IT services it offers :
1. Business Consulting
2. Application Development and Innovation
3. Business Analytics & Strategy
4. Big Data & Analytics and more
It also offers services to all industry verticals like BFSI, Retail, Manufacturing etc. Because of its extensive services and global reach, IBM is the leading IT service provider in the world.
Revenue: 72155 Million $
Profit: 11691 Million $
03: AT&T
Topping the ranking with a market valuation of around $198bn, AT&T is one of the most valuable telecommunications players in the world. Headquartered in Texas, USA, AT&T has racked up 34 consecutive years of quarterly dividend growth and today it stands as a Fortune 10 company. The firm recently completed acquisition of Time Warner – now known as WarnerMedia - bringing brands such as Warner Bros., HBO and Turner under its umbrella. According to Forbes, the American telecommunications company generated around $159bn in sales in 2018, making a profit of $31bn.
02: Alphabet
R&D spend: $13.9bn
Trailing behind Bezos and Amazon is Alphabet. Google's parent company spent nearly $14bn on R&D in 2016, up from $12.3bn in 2015 - but the gap between the top two has only widened in the past twelve months.
01: Amazon
Amazon, despite dropping down from number one last year, continues to be a leader when it comes to innovation in its products and supply chain. It has sold several million Echo voice-controlled home speakers that allow users to search the internet for information, play music, complete online tasks and control other home devices. It is not hard to see where this could become a popular means of reordering common everyday products. Amazon's Prime Now same-day delivery service has expanded to more than two dozen U.S. cities and London, and includes delivery from local restaurants and stores in addition to company-owned warehouses..