Top Ten Technology Newsletters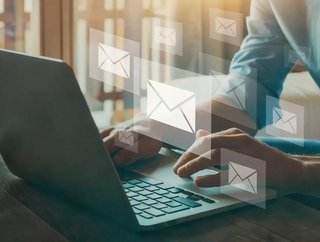 Here is a selection of interesting and insightful technology newsletters for people to access free of charge and keep up to date will all things tech
With new technologies emerging every day and companies constantly innovating as we become more digitalised, the amount of news in the technology industry can be hard to keep track of. Thankfully, many news websites and web pages have free to subscribe newsletters for people to keep an eye on the latest trends in the technology industry.
1 - Technology Magazine
Our very own magazine has its own newsletter sharing the latest news and insights into technology. With stories covering IT procurement, cloud and cybersecurity, data and analytics, enterprise IT, digital transformation, AI, and machine learning, this twice-weekly newsletter keeps you updated with tech news.
2 - TechCrunch
Tech Crunch offers a whole host of technology newsletters. Split into different sections such as start-ups, space, transport and big headlines there is a newsletter for every topic you could possibly need to keep updated with technology news.
3 - The Other Valleys
Offering a different perspective, The Other Valleys shares technology news from outside the United States, United Kingdom and EU countries. Its newsletter shares insights into 'other valleys' to shed light on what is going on in the tech world from countries less reported on.
4 - Dense Discovery
Dense Discovery provides a "thoughtful" weekly newsletter. The densely curated newsletter shares fresh discoveries in the technology, design, ethics and sustainability industries.
5 - TLDR
This daily newsletter shares the most interesting stories in tech, science and coding. Along with these stories, the newsletter comes with tools and cutting edge tech links for readers to get into.
6 - Bizarro Devs
Bizarro Devs' gives its readers a "newsletter with all the weird and wonderful tech news". Although it is aimed at developers it features all kinds of topics in the technology industry for anyone to read. As well as sharing tech news the newsletter provides its readers with tools and websites to look at too.
7 - Fully Charged
Taking more of a 'storytelling' approach, Fully Charged by Bloomberg Technology links all its content together in its newsletter. The newsletter also shares links to shorter pieces of technology news.
8 - Box of Amazing
Box of Amazing is a weekly newsletter covering everything from AI and robotics to e-commerce, drones and cryptocurrency. The newsletter gives its reader a summary of the article to give them a choice to learn more about a certain topic or simply gain a brief overview of the news.
9 - CB Insights
CB Insight's newsletter says its readers "stay a step ahead on technology trends, venture capital, start-ups and the industries of tomorrow" by signing up for its newsletter. It also uses tweets, screenshots and infographics to share its information with its readers.
10 - The Hustle
Providing a lighter approach to tech news, The Hustle share stories about business, tech and culture, all written in a more playful tone. The news is softer technology-wise but the writers make great correlations between the hard stories and the fun element.