Acellere: The ethical impact of AI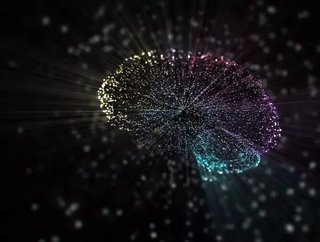 Speaking at Davos earlier this year, Google CEO Sundar Pichai said: "AI is probably the most important thing humanity has ever worked on. I think of i...
Speaking at Davos earlier this year, Google CEO Sundar Pichai said: "AI is probably the most important thing humanity has ever worked on. I think of it as something more profound than electricity or fire. Any time you work with technology, you need to learn to harness the benefits while minimising the downsides." The message was clear: artificial intelligence should help us build better lives, not take over the world.

However, it's fair to say there are still question marks hanging over the further implementation and adoption of AI. From the impact on the modern workforce through to security and militarisation, the increasing efficiency afforded by these intelligent systems is cause for concern for some key thinkers in the space. Stephen Hawking, for example, infamously claimed that AI could wipe out mankind because it would eventually develop the ability to consistently outperform humans.
But is this type of thinking purely scaremongering or does it represent a legitimate fear of the future?

If history has taught us anything...
As CEO and founder of software technology company Acellere, Vishall Rai is well versed on the ethical questions that abound over AI, particularly regarding the threats and opportunities in the workplace of the future. So, will AI consume the modern workplace? "It depends who you ask," he says. "If you speak to an analyst who works in a bank in London, New York or Frankfurt they'll be very worried right now because of the type of work they do. The increased use of AI will undoubtedly disrupt the nature of jobs, however will it completely remove jobs out of the system? I really doubt it," he continues.

By all accounts a quick glance at revolutionary periods in history offer some indication of the shape of things to come, according to the Acellere chief. "Look at the automotive revolution. Back in 1910, stable owners thought the growth in their industry was going to be so phenomenal they'd have to rear horses all over America to satisfy demand for horse and carriage transport. Then Henry Ford came in and streamlined the manufacturing of cars. 20 years later these same stable owners weren't facing the demands they expected. It certainly changed everything but did it cause job loss? No," Rai elaborates.
So, will the increased adoption of AI influence the modern job market positively then? "AI will create new jobs. What will happen, in principle, is that there will be newer jobs out there. I think the superintelligent AI (a form of AI smarter than humans) we hear about is still some way off, but are the jobs of today guaranteed for the next 15 years? I'd be very sceptical."
The role of AI in software
Given that technology giants like Amazon and IBM as well as outspoken individuals such as Elon Musk (who earlier this year warned that AI could lead to the development of an 'immortal dictator') believe that there's no better time to interrogate the seemingly limitless landscape of artificial intelligence, both good and bad, how does Rai feel it will directly impact the software space? "I think any technology that helps people write better software and reduce the risk of failure should be embraced with open arms and AI, in that context, suits the purpose," he reveals. "I think it's essential that machine learning is incorporated into our software development process. It's quite simple: we humans have very selective memories. If you have been a developer you will know we don't remember everything we worked on five years ago. With AI we have an opportunity to build an assistance to us and ensure we can create software better, safer, faster and learn from our mistakes."
So, what about the fears that some have around the potential threat posed by AI in the future? "There's a lot of scaremongering going on out there which I think I'd blame a little bit on Elon and his followers. I like him but I think what he means to say is that too much intelligence should not lie in the hands of a few. I suspect that's what he's insinuating," says Rai. "Essentially AI is a powerful technique and it can be used to make our lives better. AI should be, and is, used in medicine to find cures and for diagnostics. I think that's the first most useful application of it. It's not just applicable for computer programming but for the medical industry, big data, the automotive industry and IoT. The next leap for this technology will be prescriptive AI."

The future
Looking ahead, Rai is certain that AI and the advances being made in technology will make the world a better place, but this is tempered by his concerns that a lack of conviction and support for these advances may have a negative impact in certain geographical areas. "There's a global race that's happening right now. There's a seismic shift in technology prowess in terms of energy and innovation and that is going to be very interesting. You can have technology that will deal with the things that plague humanity. I still feel that there'll be a cure for cancer within our lifetime – it's just a mathematical problem," he reveals. "There's enough processing power, enough intelligence and enough technology that maybe in 20 years' time we'll find the cure. We live in the happiest times. Whatever region or economy invests in technology, and I don't mean the lip service that politicians pay to this idea, will be leading the way."
Elaborating on the importance of innovation, Rai signs off by offering a word of warning to Europe, where he used to run the telecom and media business unit at Infosys. "I think Europe is stuck in its own bubble. Don't get me wrong, Europe will always be there, but I think we'll see a global power shift towards the east. What's happening in China is scarily remarkable. They have AI algorithms and research coming out of there that probably isn't as smart as the west just yet, but they will figure it out. I don't see anybody doing the same for Europe and that worries me a lot. They really have to keep funding research. Right now, the US is in pole position, but China is catching up and Europe is really slacking. It's an interesting crossroads," he concludes.