AT&T-backed study claims 72% of businesses lack hybrid plan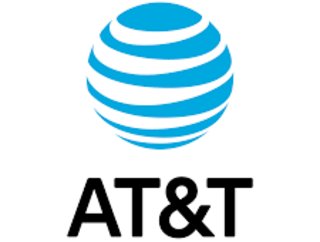 Future of Work 2022 survey from AT&T and Dubber Corporation Limited shows senior executives need strategy and tech reset due to new work operating model
AT&T and Dubber Corporation Limited (Dubber) today announced the results of primary market research into hybrid working, that gauged executive and employee attitudes to the new working model in a post COVID world.
The Future of Work study from Incisiv was conducted between October 2021 - November 2021 on behalf of AT&T and Dubber, and comprised 303 US-based respondents, 87% of who were above Director level, across five key industries and with over a million employees represented. 34% of surveyed companies had a revenue of at least US$1bn.
AT&T are the world's largest telecommunications company and the largest provider of mobile telephone services in the U.S, while Dubber is the world's most scalable Unified Call Recording service and Voice Intelligence Cloud, adopted as core network infrastructure by multiple global leading telecommunications carriers in North America, Europe and Asia Pacific.
Just 24% of respondents' employees were working onsite in 2021, whereas before COVID-19, these non-traditional work models were more likely to be viewed as employee perks.
Senior Vice President, AT&T Business Marketing, Alicia Dietsch reflected on the non-reversible shift in working attitudes after the pandemic, saying: "It's clear that a successful talent program now requires a hybrid work policy, but that policy needs to be supported by a strategic tech-first cultural reset, to ensure business growth and competition. Firms need to ask themselves if they have the in-house expertise to achieve this, or whether it's now time to go beyond a partner in remote infrastructure roll-out to a partner in tech-first remote business strategy."
'Work from anywhere' world
Removing employees from the workplace was necessary but creating distance wasn't, according to Steve McGovern, CEO of Dubber. He remarked: "Our technology is served directly from AT&T's networks as part of an AT&T service, enabling organisations to capture every conversation and turn them into data and seamlessly share insights as desired. Knowing and understanding how employees are performing and, indeed, their general welfare can have significant impacts on how businesses manage this hybrid workplace environment.
McGovern adds that this can be achieved via immediate customer insight, such as, for example, real-time sentiment analytics.
"AI makes it possible to mine this vast treasure trove of information," he said.
Other notable stats showed that 81% believe hybrid work will be the default working model by 2024, with 56% of work done offsite. A total of 72% of those surveyed lacked a detailed strategy and 76% don't have the right key performance indicators (KPIs) to support hybrid working models.
A full 100% of respondents believed that hybrid models would attract new talent to their workforce. Artificial Intelligence and Machine Learning (AI/ML) were identified as the top transformative technologies in the survey, playing a key role in employee training, intelligent enterprise search and learning, and conversational help.