Biotech giant Benchling launch Alphafold AI from DeepMind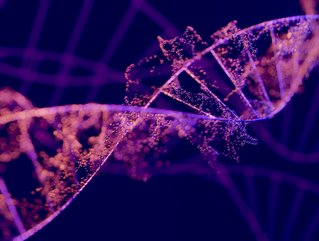 The Alphafold beta feature on the Benchling platform integrates deep learning into biomolecule design, boosting scientists in the biotech industry
Benchling - a pioneer of the R&D Cloud software that powers the biotechnology industry - has launched its AlphaFold beta feature.
Benchling claims the new beta feature overcomes challenges of implementation, computing power and resourcing to make for ease of experimentation and integration for the scientific community.
More than 200,000 scientists at over 600 companies and 7,000 research institutions globally have adopted Benchling's R&D Cloud to make breakthrough discoveries and bring the next generation of medicines, food, and materials to market faster than ever before.
According to Benchling, the R&D Cloud helps these organisations modernise their scientific processes and accelerate collaboration so they can convert the complexity of biology into world-changing results.
How Alphafold works
An artificial intelligence program developed by DeepMind that can predict the 3D structure of a protein from an amino acid sequence with unprecedented accuracy, AlphaFold is emblematic of a new era of modern biotech — "data-driven, open-sourced, collaborative and ultimately, faster than ever", according to Benchling.
Born out of a Benchling hackathon, the vast majority of labs are unable to access AlphaFold today, despite being open source to use. With Benchling's AlphaFold beta feature, scientists can not only predict 3D structures of novel proteins directly within Benchling, but also centralise experimental context, collaborate with teammates, and connect with downstream scientific workflows on a single, secure platform.
President and co-founder of Benchling, Ashu Singhal, explained: "Our team gets excited about two things: science and bringing software to science. By making AlphaFold available to the biotech industry at the click of a button, scientists will be able to seamlessly experiment with this exciting advancement and find new ways to leverage AlphaFold output in their research. While the use cases for AlphaFold are still being explored and proven, Benchling's goal with its beta feature is to support its community."
An early adopter of the feature includes Cambridge-based Petmedix, who develop therapeutic antibodies for companion animals, and having the ability to produce AlphaFold structures of antibodies and antigens allows them better understand the biology behind them.