Executive Q&A with Adil Mohammed, Founder & CEO of Virtuoso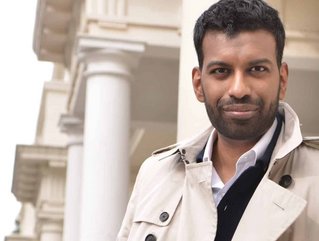 Virtuoso combines Natural Language Processing and Robotic Process Automation into a single platform that is self-healing and scalable for faster deployment
Virtuoso, the company leading the quality-first revolution with its game-changing AI-powered testing automation platform. The company recently announced their USD$13.3 million Series A round led by Paladin Capital.
According to the company, the field of QA has not kept pace with the software industry's transition to CI/CD, so they are fixing that by delivering on the promise of codeless test automation, a pioneering approach. Virtuoso's mission is to reimagine software testing through their SaaS platform, which launched in 2019, using machine learning and Robotic Process Automation (RPA) to make testing simpler and faster.
Founder and CEO Adil Mohammed explains how they are leading this quality-first revolution.

Can you tell us your name, role, and responsibilities?
My name is Adil Mohammed, and I am the Founder and CEO of Virtuoso, where I am responsible for overseeing the company's strategic growth. Virtuoso delivers a codeless, end-to-end test automation platform to help companies hyperautomate their testing.
Outside of Virtuoso, I am a serial entrepreneur, board member, angel investor, and the founder of The Give Education Foundation, which provides educational opportunities for underprivileged children in developing countries.
Who are your customers?
Virtuoso is a product that allows companies that to ship quality software at speed and scale. We have a global customer base across every industry, from customers who are just getting started on their growth journey to publicly traded companies—quality matters at every stage.
What is the competitive business advantage of your company?
Virtuoso leads the pack in terms of our ability to utilise next-generation technology like ML, RPA, and NLP to make codeless test automation a reality. Unfortunately, so many of the tools in the market don't meet the promises that they're putting out there. Our goal has remained the same since the day we started the company - to build a platform that does what it says on the tin and more. That means we deliver an intuitive, powerful, codeless test automation experience that anyone can use.
What initially drew you to found the company?
As an entrepreneur, I learned how much of a bottleneck testing and QA can be to the software development lifecycle. In working with engineering and product teams over the years, I've seen and experienced the problems that testing can have on the quality of a project, the velocity of a release, and the potential impact on customers.
In talking to leaders and users in the market, we found a gap for an innovative solution that helps accelerate the speed of delivery with quality in mind, and provides scalability - and thus, Virtuoso was founded to help fill that gap.
Describe some of your key market challenges right now
There are a few significant challenges in the market today. Due to the dynamic nature of software development and customer requirements, companies are adopting agile and CI/CD practices to release software more often. As a result, the testing burden grows exponentially. A few years ago, it was possible to manage testing manually but not anymore; automation is a must.
Also, digital transformation is at the top and centre of the minds of all companies and an effective digital transformation experience requires a great user experience, which makes quality a premium.
In addition, resourcing is a major challenge. The Great Resignation has impacted companies' ability to hire technical talent. Suddenly, hiring costs have increased drastically, which pinches companies of all sizes. This has led companies to adopt more low code and no-code technologies. These tools ensure that they can deliver quality without needing to grow their technical teams or duke it out in the competitive talent market. Companies see this and realise the strides made in ML and NLP means that codeless is finally a reality and not just a marketing term, thus pushing toward digital transformation to remain competitive.
What technologies are you looking to develop further?
We believe that the next stage of testing is semi-autonomous, where a bulk of the tests are automatically generated by the system to reduce the workload related to authoring and test maintenance. Additionally, tests will be more intelligent due to AI and machine learning advances. Therefore, we see Virtuoso as a companion to anyone that wants to do more automation with less, almost like giving superpowers to our users
Additionally, we understand that there have been a lot of promises in the market around what codeless solutions can do, and our goal is to continue to push the limits of what people have seen before from a codeless testing perspective.
Who are your key partners in your technology ecosystem?
We believe that building software is a team effort, and thus have a robust ecosystem of partners with a focus on companies that are enabling CI/CD for our clients. Our partnerships are focused on companies that are part of the SDLC that can join forces with us to help eliminate any bottlenecks to continuous delivery. The other area that we're focused on is utilising our technology with technology consultancies and system integrators that are helping companies take the next leap into digital transformation so that they don't get left behind.
What is your leadership style?
I believe in enabling my team to get to the next level. I believe in a collaborative environment where people are encouraged to have ideas, make mistakes, learn and have fun. It's my job to enable that and to encourage people to dream big. We're doing things that no other company is doing. As a result, we allow people to have a lot of autonomy while also providing support, encouragement, and a champion for their ideas to hit their goals both personally and professionally.
In terms of growth, what's next for your business?
Our focus is to get Virtuoso into the hands of everyone. We're at a growth stage where we're focused on growing our team, growing within the market, and growing our business. We have the foundation set with a fantastic product and supportive investors, so it's just a matter of taking the next step to turn Virtuoso into a category-leading business.