How AI platforms are transforming sports fan engagements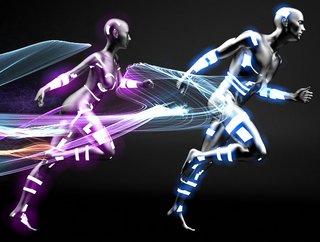 Physical locations and athletes themselves will always be crucial to the sporting experience, but AI platforms and untapped data are now changing the game
In the present and future of sports fan engagement, artificial intelligence (AI) continues to power new kinds of fan experiences in a range of ways. Catered to preference and persona; AI will be able to recommend options based on historical choices and interact through chatbots in real time. For the experience to truly take off, a collective effort is required from sports brands and sponsors, stadium real estate, cloud providers, nimble tech innovators and of course, buy-in from the fans themselves.
According to Jan Kees Mons, Consultant and Sports Commentator at Eurosport, stadiums will be instrumental as they will become major content and data providers in order to deliver the ultimate customer journey inside a stadium, and hence satisfy the demands of the fans. In fact, stadiums and fan platforms will become 'data temples', thinks Mons. Equipped with this data, tailor-made marketing campaigns, games and sales recommendations can be made, which should add to the fan experience.
"The entire future customer journey of a fan will be hugely affected by AI. Imagine yourself wanting to go to a football match. Ordering your tickets will be determined by chatbot-assisted AI, your AI-assisted car will drive itself to the stadium, drop you off at the entrance and find itself a parking spot. You won't have to queue as AI-powered crowd management systems will take care of congestion assisted by facial recognition etc. Once in the stadium, AI will recognise who you are and what fan profile you have, so it can provide you with a tailor-made experience instead of a one-for-all experience. AI-powered chatbots will give you a personal treatment like never before, making you feel like a VIP. Whether it is related to food, merchandise or social media, AI will come up with the right suggestions. An AI-assited control centre with security personnel will oversee and monitor your safety so that you do not have to worry about terrorist threats or hooligans. Once at home, AI will take care of all your personal highlights during the game, so you have something great to remember," said Mons.
Data unlocks new levels of experience
Sports science may now be widespread in most elite sports, but much 'behind the scenes' data isn't immediately available to fans. It's a realistic expectation that some will cash in on this rich vein of data and analytics, so it can migrate into the supporter's experience and create a multitude of potential insights to be interpreted by fans and fed into areas like the betting industry. Highly-tailored experiences also bring with them more relevant content experiences for the customer and for advertisers, increased accuracy and locality of their messages.
Substantial investments into direct-to-consumer platforms and enhanced streaming capabilities have already begun, powered by AI on the cloud from the likes of Amazon Web Services (AWS) and Microsoft Azure. Back in 2020, Microsoft and the NBA announced a partnership that changed basketball. The NBA's vast array of data sources and extensive historical video archive became available to fans through state-of-the-art machine learning, cognitive search and advanced data analytics solutions. Satya Nadella, CEO, Microsoft said at the time that: "We're thrilled to serve as the official AI partner of the NBA. Together, we'll bring fans closer to the game and players they love with new personalised experiences."
Richard Einstein is the Senior Global Product Manager for Sports at Vizrt, a global market leader in 3D graphics, studio automation, sports analysis and asset management tools for the media industry. Einstein suggests that another example of untapped data potential lies within Formula 1's partnership with AWS, to leverage machine learning in analysing 65 years of historical race data, offering viewers analysis, insight, and predictions for the current in-race action.
"The sole objective behind utilising this type of automated and Machine Learning (ML) technology is to make the sport more engaging, immersive, and impressive to fans at home. AI in sports also helps automate and speed up all processes that surround telling a more immersive story for fans, alongside driving efficiency by eliminating human caused errors. Increased interactions from viewers translate to better viewership numbers for broadcasters and thus business success. Establishing that connection with at-home audiences is even more critical since the pandemic with a majority of fans experiencing their favourite sports through the screen instead of in person," said Einstein.
Immersive storytelling opportunities
Einstein goes on to add: "Spectacular on-screen sports success is contingent on the availability of data and the ability of the storyteller to turn that data into analysis and an exciting narrative. AI expedites this process and breaks down data better to enhance the story for audiences. AI can rapidly work with massive amounts of data to pull-out key stats, patterns, and real-time predictions of plays, matches, results, and more, in a sports context, to enhance the storytelling for audiences," he said.
Spark Compass, part of Total Communicator Solutions, is a communication platform that enables fan engagement and creates new levels of communication when engaging with a sport or team, both on premise and digitally. Spark Compass have been working on connecting the physical with the digital for years. Founder and tech entrepreneur, Erik Bjontegard remembers how it all started for them at the University of Mississippi.
"We activated all the athletics facilities with our patented Spark Compass platform to integrate with fans through the Rebel Rewards app. Even prior to Pokémon Go, we activated the sponsor partner's location with interactive, geo-located AR games; so if you found the Ole Miss receiver in AR using your phone and were fast enough to throw him a virtual ball that he could catch, you'd win a free lunch at the location you were at – and get 10 extra Bonus Rewards Points".
IBM Watson brings augmented reality to Wimbledon
Spark Compass have also formed powerful partnerships with the likes of IBM Watson, during the Wimbledon tournament at the All England Lawn and Tennis Club (AELTC). Instead of activating virtual players, Spark Compass activated plaques, sponsor partner's pop-up stands and printed directories with engaging AR experiences. Over 69 million visitors were attracted to the digital experience.
Speaking at the time, Alexandra Willis, Head of Communications, Content and Digital at the All England Lawn Tennis Club, was effervescent in her praise of the campaign, saying: "Whichever way fans want to experience the tournament, whether it's online, on their phone, on TV, or live at the venue itself, we want to give them the best possible experience—direct, uninterrupted, and authentic. The new apps are a key part of that strategy."
Into the metaverse
NFTs are Non-Fungible Tokens, which can be multiple types of assets including images, video, social posts and much more. They're completely unique, non-interchangeable digital collector items stored on a digital ledger called a blockchain. As these tokens can be transferred and sold by owners like virtual property, they can be bought, sold and shared without fear of duplication. NFTs are immutable, resistant to theft, impossible to forge and easily trackable - and easily purchasable with cryptocurrencies or with traditional currencies.
NFTs give the NHL and other sports a truly unique ability to expand their brands and revenue streams into the digital space, as the Seattle Kraken, whose Climate Pledge Arena has recently undergone a US$1bn overhaul, just recently announced with their first series of NFTs in partnership with Orange Comet in December last year. According to NHL.com, "the inaugural collection will comprise seven innovative, mysterious, and intense designs capturing the essence of the Kraken brand. The drop will include a mystery NFT that will reveal itself to the owner after purchase. There will also be unique real-world opportunities where fans can win tickets, behind the scenes experiences and autographed Kraken Jerseys. The NFTs will be available for purchase at a variety of price points starting at US$50."
Spark Compass is building NFT3.0 games and venues where fans can activate their own NFTs and use them to enter the digital Metaverse, where they can access global tournaments.
"The venues and tournaments are controlled and owned via NFTs," says Bjontegard. "We also enable simpler NFT2.0 gameplay based on fantasy league games, where fans can purchase NFT packs with player information. One such game is already in production and early adopters can join at PinMaster.io."
According to Bjontegard, the development of the metaverse venues will delve into the realms of pure fantasy, with imagination the only limitation. Most excitingly is the capability to activate a physical location with a Metaverse venue, entirely and accurately rendered.
"We're very excited about this and have created a new division to develop, activate and operate such venues for teams, leagues, tournaments as well as sponsors, merchants and those selling products. With our integration, an entry into the physical stadium can grant you access to the Metaverse stadium later, points earned in the physical realm can be redeemed in the SparkMetaVerse, and items purchased in the SparkMetaVerse can be activating the ownership transfer of a product or file in the physical world."