How do you keep productivity up while staff work from home?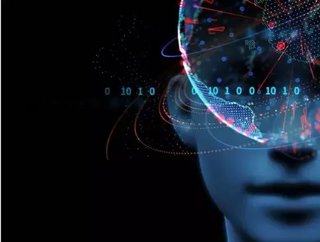 Losing track of employee experience could cost you more than a pay cheque, writes Achi Lewis...
Working from home is not a new phenomenon. In fact, it's one that has been around for at least a decade.
With the evolution of the cloud into a place where we can meet, share our ideas, access applications and services, and so much more, conversations between IT leaders and key decision makers have moved from can employees work from home, to, why don't more employees work from home?
But one unanswered question was standing in the way; how do we maintain productivity levels when our employees work from home?
Along came 2020 and employees, plunged into a lockdown, saw their ability to work from home turn into a necessity rather than a perk. And now, according to a Global Workplace Analytics report, up to 76 per cent of worldwide workers are predicting they would prefer to continue to work from home once the coronavirus is defeated.
Track and Trace
With employees set to stay in the house, employers will naturally want to see how productive working from home really is.
According to our survey of 500 IT professionals and 500 employees, the productivity of workers is clearly a priority for IT teams, with 40 per cent recognising productivity as the most important monitoring metric in order for organisations to understand an employee's experience.
The need to know how well employees are working may seem intrusive but results of our recent survey also revealed that employees now working from home have a mixed experience when it comes to workloads and productivity. Just short of a quarter of employees (24.7 per cent) told us that they work more hours than they did when working in an office, with 47.2 per cent saying they see no change in the amount of work they have to do.
A similar picture can be seen when it comes to productivity, as 39 per cent told us they were more productive, with 30.5 per cent seeing no change and another 30.5 per cent admitting to a dip in productivity. Taken from one perspective, having nearly 70 per cent of respondents doing at least the same if not more work than before would tend to bode well for working from home. For those who say their productivity has dipped, there may be underlying circumstances such as poor internet access, or the need to homeschool children. Regardless, the overall numbers are quite compelling.
The point is that measuring productivity while employees are working is a critical step in assessing their true experience. Armed with clear data that reflects this experience, a business can reduce guesswork, and focus on removing genuine obstacles.
Safe and secure
Let's keep in mind that productivity can be interpreted in different ways. Some of the other issues highlighted as important factors in assessing employee experience included IT support tickets (23.2 per cent), network performance (20.2 per cent), as well as the performance of the hardware (10.4 per cent) and applications (6.2 per cent) that the employee is using.
Many IT problems are easier to identify and remedy when employees and IT teams are under a single roof (on the same corporate network). But with so many people working from home, even 'standard' problems like network performance, applications stability and cyber security suddenly loom large.
This reality is reflected from the employees' side, with almost half of respondents (47.8 per cent) saying that working from an office is easier than working from home from an IT perspective. In fact, the majority of employees (57.9 per cent) agree that security tools used by organisations hamper their productivity, which many businesses may consider to be a necessary evil.
In addition, over 60 per cent of surveyed employees said that they use applications that are not recommended by their IT department, otherwise known as 'shadow IT'. While the offenders are currently using productivity tools such as Google Docs (37.8 per cent), communication software (32.6 per cent), storage solutions (12.2 per cent) or collaboration software (7 per cent), this shows that employees are likely to look for workarounds if IT fails to offer a tenable solution.
While the survey did not explicitly question the relationship between security and shadow IT, it is fair to assume that some employees have bent the rules by accessing on corporate devices, or found ways to bypass security tools, opening them up to breaches.
Quick and responsive
Such behaviours should prompt IT professionals to take a second look at the experience of the employees they protect. According to our survey, IT professionals overestimate the positivity of employee experience by 21 per cent when compared with the employees' self-evaluation. A full 30 per cent of workers rated their experience a 5/10, while another quarter gave just a 6/10. And in a separate question, only 45 per cent of employees say that they see a response to the feedback they give IT teams.
But the employee is not blameless. When it comes to reporting problems, only 18.5 per cent report the issue, with 38.6 per cent opting to not tell their IT team at all. Across the survey 77.2 per cent of respondents had encountered an issue but of all the people surveyed, over half of them encountered an issue that was not resolved. What's more, of the issues reported to IT teams, 54 per cent of those were also unresolved.
This may not be surprising. After all, just short of three quarters of IT professionals have seen their workload increase since the lockdown. However, with over 50 per cent of issues going unreported, IT teams are not experiencing the full weight of their organisation's IT requirements.
Hide and seek
The silver lining in all of this is that employee requirements do not have to stay hidden. Organisations around the world have started turning to a new breed of tools that effectively lift the lid on the employee's experience, no matter where that employee is based. Our research revealed that over 80 per cent of organisations are now using a variety of technologies to better understand the employee experience. A third of these organisations cited a single digital experience monitoring solution, while 49 per cent assess experience by combining data from more than one tool.
On top of this, half of IT professionals believe their organisation is more likely to invest in experience monitoring technologies as a result of Covid-19, and with good reason. Last year the average cost of a data breach to a business was around £3.18 million, according to the Ponemon Institute. With close to two thirds of the workforce admitting to using software that their IT teams have not tested or endorsed, the likelihood of security breaches and regulation infringements can skyrocket. It stands to reason that bridging the gap between IT teams and the employees they protect will also help.
By investing in the right employee experience monitoring technologies, IT departments will gain the visibility they need to proactively – and in some cases automatically – resolve issues affecting remote workers. That shift is key in order to bridge the IT and employee gap.