How will robots be used to help business?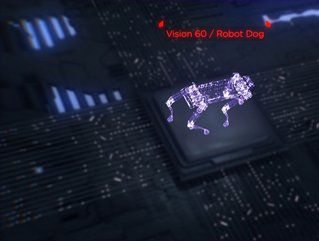 Hexagon, BrainCorp and Infobip tell us that the robot army is already here, having a massive operational effect on the bottom line and workplace safety
Robots are increasingly being used by businesses to drive sustainability and safety, as well as efficiency.
Hexagon AB ‒ recently named by BizClik Media Group as the second biggest tech company out of Sweden ‒ has deployed autonomous reality capture solutions such as the BLK ARC, which enables companies to create Smart Digital Realities for a wide variety of industries, from construction to media and entertainment to conservation.
A recent example of this was used in Pompeii, Italy, beginning with the Leica BLK2FLY, the first flying laser scanner capable of autonomously conducting 3D scans.
The BLK ARC works with SPOT, a quadruped robot in the service of archaeologists to safely inspect archaeological areas and structures that could prove dangerous to people. The project was a collaboration with Boston Dynamics, Leica Geosystems (part of Hexagon), and Sprint Reply, a Gruppo Reply company specialising in robotics and process automation.
Burkhard Boeckem, CTO, Hexagon AB, says: "The BLK ARC is an autonomous laser scanning module for robots. It is able to capture and share data, enabling sites such as Pompeii ‒ which were previously difficult or unreachable due to safety or other concerns ‒ to be digitally captured both easily and accurately. We're likely to see other safety examples in the future, as the use of robotic technology increases in areas such as extreme heat as well as other dangerous environments.
"Also, as leveraging sustainable methods is now business critical, robotic solutions like the BLK ARC will become more common. The ARC requires little-to-no human intervention, thereby taking up less resources. Users simply plan and scan a path autonomously, resulting in a more efficient workflow. Businesses will use robots more and more to drive greater productivity through optimising daily operations, removing human error and expanding business capabilities."
Boeckem believes that, for robotic technology to be truly disruptive, it needs to function seamlessly in the background, allowing businesses and their employees to focus on their own equally important, specific roles. Robotic technology should empower businesses to push boundaries, drive innovation and, ultimately, augment human capabilities. "It's a truly exciting time to be in technology," he adds.
Robots in the workplace
In the space of just a year, workplaces of all kinds have had to transform and adapt their operations to navigate ever-changing Covid restrictions. Michel Spruijt, SVP International Business at robotics company Brain Corp, believes that an urgency to find solutions able to protect and assist overstretched workers, while also increasing operational efficiency and sustainability in the face of staff shortages caused an accelerated introduction of robots ‒ or, more specifically, 'cobots' ‒ designed to work side-by-side with human teams across multiple industry sectors.
According to Spruijt, it's a shift that looks set to continue, with Gartner predicting more than 70% of global enterprises will have hyper-automation initiatives in place by 2024.
"Cobots do what robots do: they carry out tasks with a view to increasing efficiency and/or sparing humans from work that is dull, dirty or dangerous. But, whereas conventional robots are meant to operate in isolation from humans – imagine the stereotypical, robotic arm on a factory floor, for example – cobots are designed to work among them.
"To achieve this, they rely on intelligently-designed hardware, from cameras and sensors to actuators and grippers, all of which are coordinated by powerful software. In recent years, this software has benefited from advances in artificial intelligence to facilitate rapid, real time learning. Compared with static workplace robots, cobots are quicker to deploy, easier to reprogramme without specialist skills, and able to respond to their surrounding environments," says Spruijt.
Automated Workplaces
The global market for cobots is expected to be worth $8 billion by 2026 – corresponding to a compound annual growth rate of 42% over a six-year period. So it's clear that they are set to increasingly impact the workplace, enabling a greater division of labour, with staff members able to concentrate on tasks that value a human touch, such as interacting with customers.
Spruijt continued: "Whereas it's tempting to imagine that automation will only ever touch high-tech environments such as factories and industrial sites, the truth is that robots will take up task loads wherever strenuous and repetitive work can be found. If a task needs doing with precision and consistency, chances are robots will find their way to assist, working alongside humans and freeing up time for them to tackle more specialist tasks".
A crucial advantage of having autonomous robots in deployment is an ability to inform better operational decisions through access to real-time, high resolution data they are able to collect, according to Spruijt.
"From providing detailed verifiable reports on cleaning activity to providing real-time inventory data, autonomous robots can add to a facility manager's 360% view of operations and help them optimise operations," he adds.
Spruijt cites many existing applications as clear examples of robots effectiveness, saying: "Several years ago, 'TUGs' began appearing on hospital wards. These autonomous mobile robots work 24/7 shifts moving bedsheets, food and medication around hospitals. They automate the most menial parts of nurses' jobs, maximising the amount of time they can devote to the more complex and human aspects of their work.
"Retailers are also taking bold steps into robotics, with automated floor scrubbers being deployed across supermarkets both in the US and Europe. Deployment is also gathering pace in an array of public spaces ‒ including airports, logistics depots, manufacturing plants, shopping malls, and train stations," he says.
According to Spruijt, leveraging automation hardware and analytics is set to become increasingly common across all walks of business, especially as workplaces deal with sustained labour shortages and increased customer expectations and have to be able to adapt quickly to new challenges.
"Those who see the value of automation hardware and deploy cobots into operations sooner rather than later will inevitably reap rewards in the form of safer, more effective and future-proof workplaces," says Spruijt.
Beyond a 1960s-style sci-fi creation
"When people think 'robot' they may visualise a 1960s-style sci-fi creation, but today's robots mainly come in affordable, digital forms, via things like chatbots and automated services. These may be invisible to consumers but are forging the way for a new era of customer experience (CX)," says James Stokes, Sales Director, UK & ROI, Infobip, a telecommunications service provider.
"We've seen many dynamic use cases of robots in modern day retail, from Amazon introducing automated retail through their digital Amazon Fresh grocery stores and robot-powered micro-fulfilment, to a whole host of organisations investing in chatbots to provide assistance to online shoppers.
"For some time, we've spoken of chatbots as 'the future'. Yet we're well past the tipping point of automated conversation as a new and emerging technology. Chatbots are now simply part of modern life, accelerated by the pandemic and an increased desire from consumers to engage with brands instantly and digitally. For businesses, this means embracing automation to greet customers at the digital front door, on a landing page website, or providing support for FAQs by making sense of what's been said, understanding intent, and generating a suitable answer.
"Integrating automation isn't just novelty – it has real, tangible benefits on the bottom line by increasing availability across channels and making more efficient use of human resources. What's more is that, thanks to machine learning, chatbots get smarter over time as they're exposed to more conversational data, so CX should only get better as a result. All of this leads to increased customer satisfaction, which, as we enter the endemic, is what businesses need to prioritise in order to meet their customers on the right channel, with the right message at the right time," says Stokes.