Mobileye and 3M join forces to support road safety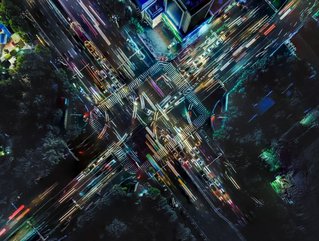 Crowdsourced data said to be at the heart of new technology
Internationally renowned technology company 3M and Intel's Mobileye have are working together to progress road safety with crowdsourced infrastructure asset data.
An ambitious mission for 3M
Transportation infrastructure and mobility have been a big focus for 3M for over their 80 years, with overarching goal to help motorists arrive at their destinations safely and reduce the amount of casualties to zero in the future.
To help them achieve this goal, they want to work with transportation agencies through the 3M™ Roadway Safety Asset Manager platform.
Starting with projects in the United States, the cloud-based solution is helps maintenance teams and crew manage road signs, markings on pavements, guardrails and more, offering reporting and querying functionality to run analysis on digitised asset data.  This information gives 3M the foundation to build out their safety analytic tools that enhance data integration, predictability and machine vision analysis.
With the demand growing for data-driven asset management services, the new system helps authorities to allocate resources and prioritise projects in a timely and operationally efficient manner.
The collaboration between 3M and Mobileye allows transportation authorities to access frequently updated asset data, meeting safety and operational milestones while modernising their existing asset management tools. 
Speaking on the 3M mission, Dr. Dan Chen, President of the 3M Transportation Safety Division, said: "Until we achieve zero traffic deaths and serious injuries, we will relentlessly innovate products, systems and services that help bring families home safely, whether that be organically or through partnerships. We are elated to establish this cooperation with Mobileye; it brings two leaders in their respective fields together to help advance road safety and bring efficiency in managing roadway assets."
Crowdsourcing data
Intel's $15.3 billion acquisition of Mobileye in 2017 was the largest of an Israeli company ever, with the company also developing self-driving autonomous vehicles for the likes of BMW and Volkswagen (and historically Tesla too), 3M were drawn to their innovative crowdsourced mapping technology, that harnesses cutting-edge artificial intelligence and computer-vision technologies; helping to automate the mapping, monitoring, and maintenance prioritisation of roadway assets. The company has pioneered such groundbreaking technologies as True Redundancy™ sensing, REM™ crowdsourced mapping, and Responsibility Sensitive Safety (RSS) technologies; that are driving the ADAS and AV fields towards the future of mobility.
Uri Tamir, General Manager, Mobileye North America, added: "Making data-driven decisions is essential in asset management, and ultimately, a crucial element in improving roadway safety. 3M's innovative asset management solution puts the power of advanced data technology in the hands of transportation infrastructure authorities in their pursuit of safer roads."
For more detailed educational content on new transportation trends, upcoming technologies, and product application tutorials, please visit 3M Roadway Safety.