Next-generation unified AI and cloud from HCL Technologies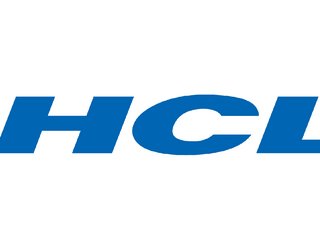 It's imperative to explore conducive-to-business AI and cloud solutions today, explains HCL's Kalyan Kumar, Chief Technology Officer and Head - Ecosystems
HCL Technologies is a global technology company that helps enterprises digitally transform and reimagine their business. Their technology products and services are built on four decades of innovation, with a world-renowned management philosophy, a strong culture of invention and risk-taking, and a relentless focus on customer relationships.

Through its worldwide network of R&D facilities and co-innovation labs, global delivery capabilities, and over 187,000+ 'Ideapreneurs' across 50 countries, HCL delivers holistic services across industry verticals to leading enterprises, including 250 of the Fortune 500 and 650 of the Global 2000. As a forward-thinking organisation, HCL also invests in co-innovation labs and cutting-edge research and design capabilities, to facilitate the evolution of next-generation technology.
In order to offer enterprises, the maximum benefit of technology to further their business objectives, HCL offers an integrated portfolio of products and services through three business units. These are IT and Business Services (ITBS), Engineering and R&D Services (ERS), and Products and Platforms (P&P).
ITBS enables global enterprises to transform their businesses via Digital Foundation, our modernised infrastructure stack built around hybrid cloud, software-defined networks, the digital workplace, and other elements; Digital Business, a combination of our application services and consulting capabilities; and Digital Operations, a three-pronged setup for modernised and efficient operations at the enterprise level.
ERS offers engineering services and solutions in all aspects of product development and platform engineering and under P&P, HCL provides modernised software products to global clients for their technological and industry-specific requirements.
The HCL holistic Mode 1-2-3 strategy forms the backbone of these three business units to help enterprises navigate the digital age with ease. It is the core aspect of their 'Digital Enterprise 4.0' focus – aimed at offering holistic services to their clients to meet the technology needs of their present while readying them to be future-ready.
Global Chief Technology Officer & Head - Ecosystems, Kalyan Kumar, is responsible for incessant technology exploration, working on product and technology strategy, building strategic partner ecosystems, startup and exploration incubation, open Innovation/open source and next-gen technology blueprinting.

He spoke to Technology Magazine...
What is your role and responsibilities at HCL?
"In the role as the Head of Ecosystems, I'm responsible for all Cloud Ecosystem Business Units (AWS/Google/Microsoft/IBM-Redhat/SAP) as well as Tech OEM Ecosystem Units (Dell Tech/Vmware/Cisco/Intel). I also lead the company's Cloud Offering - HCL CloudSmart and am responsible for its strategy, consulting, offerings and CloudNative Lab Network.
I'm a member of Wall Street Journal (WSJ) CIO Network, the CNBC Technology Executive Council , Fellow of British Computer Society and also part of WEF Global Future Council 2020 & 2021 for Quantum Computing. I serve on the Board of two startups and a midsize technology company in Hybrid Data/Analytics domains."

How does HCL Technologies utilise AI in its operations?
"At HCL, we use AI to create conducive-to-business solutions. By combining AI with cloud technologies, we are able to implement and scale business innovations. Our solutions around Cognitive Robotic Process Automation, Machine Learning and Business Process Observability are being purposely built for the augmentation of intelligence rather than providing artificial intelligence.
An example of this in practice was when we partnered with a major American medical company that needed to transform its complex IT infrastructure and application landscape. We used AI to enable the company to better manage its infrastructure stack of multiple vendors and technologies. With end-to-end automation, the business saw improved customer satisfaction thanks to call resolutions being completed with more accuracy and speed.
For an aircraft manufacturer, we deployed AI technologies for survival analysis and hazard protection. Here we predicted the aircraft corrosion probability and identified best predictors for aircraft corrosion. It was also used in other predictive maintenance schedules to cut down aircraft cost.
In hiring, we save 67% Panel Time with an AI-Powered Video Interviewing Platform for video-based screening solutions, thereby candidate turnaround time being reduced to 2.3 days and evaluator turnaround time being reduced to 3-4 days.
We also recently worked with a French electricity supplier that produces and markets low-carbon energy, fuels, and natural gas, to implement AI for increased visibility and optimisation of its processes. Thanks to our technology, the supplier was able to receive early notifications of potential issues and outages, solve business challenges more easily, and have more control of the dependencies and data flows between applications and infrastructure.
We partnered with an advanced AI partner to create a joint solution to tackle the food waste challenge. Food waste is an age-old problem for the hospitality enterprise, affecting both huge and small kitchens. Data accumulated in numerous kitchens using AI technologies showed that an average kitchen might waste over 15 percentage of the food they buy. This isn't due to the fact chefs want to waste food, but due to a loss of visibility into what's being wasted. AI technology can assist kitchens fast become aware of objects being wasted, giving chefs the insight to cut food waste in 1/2. Hospitality groups can save up to 10 percentage of food purchasing expenses.
For a leading automobile manufacturer, we worked on taking AI into intelligent battery innovations with the usage of actual-time simulations and visualisations designed to extend battery life by way of up to 30-40% and decreasing the general ownership price, consequently boosting ROI. The innovations consisted of microcontrollers and sensors at the hardware, supporting core battery management functions - data acquisition, protection, storage, and communication.
We showcased a future of retail showcase where we deployed a video analytical solution for smarter, more profitable, and effective retail. This AI solution uses cognitive media analytics to monitor customer demographics, such as age, ethnicity, gender and even the emotions of customers, under the realms of GDPR regulations. It analysed the number of people who pass the store, the number who enter the store and the behaviour of customers in the story from the moment they arrive to when they leave. The innovation also analysed the presence of staff, to make sure that shoppers are being properly looked after and that they are not forced to wait for long periods of time unattended. The AI technology also analyses the placement of products in the store, monitoring theft and the location of expiring goods. By understanding customer demographics and behaviour and optimising the placement of products in a store, it helps retailers to operate at an optimal level and to maximise their revenue."
Why are you such an advocate for the use of AI technology?
"AI has multitudes to offer. While there is still widespread distrust in the technology, there are a plethora of benefits offered by AI that cannot be simply ignored. I work to conscientiously promote AI, helping business and technology leaders to understand the colossal potential of this technology.
All my recent conversations have been circling around the impact of AI in a COVID transformed world. If I have to summarise, the pandemic has accelerated AI adoption from years to months and interestingly discussions around how the focus is shifting towards a more responsible and ethical adoption are also beginning to shape up. It thus becomes important to have a pragmatic outlook on how real AI is and its impact on different parts of the business.
I strongly believe that today and the subsequent future needs more of deep AI rather than wide AI. Having said that, it becomes equally decisive to not exclude the importance of ethics as AI expands. This accentuates the need of the hour to work harder on establishing an auditable ethical AI framework - measuring accountability to put clear limits on how and why data is used."
What can we expect from HCL Technologies in the future?
"As an organisation, we will continue to explore the potential of new technologies to drive innovation for our customers. Our aim will be to continue accelerating their digital transformation through the application of cutting-edge technologies, whether be it AI initiatives or Quantum Computing or others.
Our Next.ai co-creation lab and other next gen technology labs have a fundamental role to play here. With our ecosystem and other strategic partners, we use these labs as creative environments to bring together clients and our experts to co-create new innovations that have the latest technologies. These labs have already been used to drive new innovations like AI to unify data collection, management, and consumption for a power generation company, co-innovations that helped to profile and categorise driving patterns for a US insurance company, to help them devise more accurate risk-based insurance premiums and many more."