Profile: Globality powering procurement through AI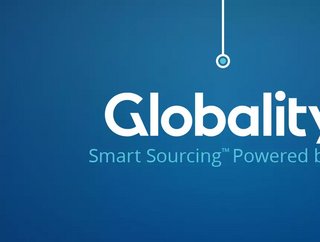 Meet the company using an AI advisor to transform the way procurement works
The average Global 2000 company spends over $4 billion a year on services, but according to Globality, a AI-powered Smart Sourcing technology provider, 70% of that is not sourced through fair, competitive and transparent processes. 
Joel Hyatt and Lior Delgo founded Globality in March 2015 with a vision of creating a level playing field that gives all service suppliers, regardless of size or location, an opportunity to win projects on the merits of proven performance, expertise, and passion. 
How Smart Sourcing works
Creating a partnership with BT
Last year, Globality and BT partnered to revolutionise how the global telecom group manages its multibillion-dollar global sourcing spend across 90 countries.
BT Sourced uses Globality's platform, including its AI advisor, 'Glo', to quickly and easily scope their requirements and source the best-fit suppliers – both existing and new – for consulting, marketing, IT, HR, legal and other categories. 
"BT is changing and so is procurement. Digitisation is the driving force for long-term growth and value for the BT customer experience and operating model," says Cyril Pourrat, CEO, BT Sourced. "Partnering with Globality has helped us embrace digital technology; simplify our processes; and bring outstanding service to our customers, stakeholders, and communities." 
Examples of the positive impact on operations and performance include savings of 33% (a seven-figure sum) on a consulting services project which saw eight potential suppliers matched within less than five minutes and 13% savings on retail creative reproduction, digital adaptation, and POS print material production by consolidating three suppliers to one using Globality's platform.
What makes Globality unique? 
The use of AI truly differentiates Globality's platform from its competitors. The AI-powered, consumer-like user experience enables the business users to source complex services without needing explicit training. Critical moments in the platform are driven entirely by AI, making Globality innovative and unique in the following ways:
 
'Glo' acts as a strategic sourcing advisor, helping companies unpack their needs, consolidating and managing every part of the complex services sourcing process in one place. The platform asks questions that move the conversation from abstract goals to a concise and comprehensive specification, utilising natural language processing and machine learning to truly understand the user's needs.

Glo then immediately considers the capabilities and experiences of a customer's preferred suppliers along with highly relevant alternatives to shortlist options, saving hours of labour and effort, making recommendations in a simple framework, which moves the sourcing process forwards seamlessly.

Finally, with built-in feedback opportunities throughout the process, the business learns from every sourcing event and captures that knowledge for use in future projects. This helps ensure future selections will surpass customers' expectations and standards for excellence only matching with best-fit suppliers at the right price.
Why now?
The traditional key objectives for procurement of driving lower costs, ensuring availability and supplier quality, and driving compliance are no longer enough. Companies are experiencing a paradigm shift in the way they procure goods and services with the advent of new operating models, talent, AI, and digital technology.
Globality suggests that this transformation can be driven by re-imagining how a company procures goods and services, using innovative technologies such as AI and advanced analytics to help procurement to work more efficiently and become more user-friendly. 
They suggest that managed correctly, modern technology can contribute towards a best-of-breed procurement ecosystem that provides an elevated stakeholder experience, superior provider quality, lower total costs, and increased collaboration. At the same time, freed from manual, repetitive processes— procurement talent can focus on partnering with business stakeholders to achieve their strategic goals with KPIs that match this new vision of procurement.
What lies ahead for 2022? 

Digital technologies such as AI will drive a more sustainable and inclusive global business economy. 
Transforming the way a business procures its services will not only rectify this gap but also deliver a wide range of benefits—more efficiency and lower costs, improved speed to market, a broader supply base featuring more diverse providers, and the elevation of procurement's standing among business stakeholders. In addition, this new, intelligent, automated, and easy-to-use ecosystem for global trade in B2B services can enable a company's ESG agenda, by helping to create fairer, more sustainable and inclusive global economies.
A new world of performance spending
Speaking further on the benefits to their clients, Joel Hyatt, Co-Founder, Chairman and CEO, Globality, said: "For the first time, sophisticated, AI-powered technology exists to enable fair, competitive, sustainable self-serve sourcing for all indirect spend, whether sole source or competitively bid— unlocking a huge, new opportunity for creating value through 'Performance Spending'."
"With transformational AI technology and digital innovation, Procurement can create far more impact on the company's profitability and on its ESG agenda. Welcome to the new world of Performance Spending— an intelligent, automated, transparent, inclusive, sustainable, and easy-to-use ecosystem for global trade in B2B services," he added.