Profile: Who are Engineered Arts?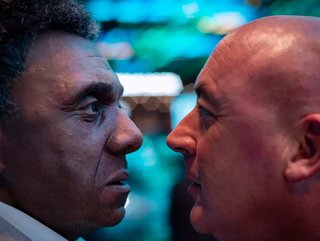 Technology Magazine profiles one of the most hyper-realistic robot makers in the world
Engineered Arts are already partnering with some of the planet's biggest organisations. How did this small Cornish setup in the far south west reaches of England become a leader in the world of robotic entertainment?
The mission
It all started back in 2005, when the company were tasked with making mechanical actors designed and built for the Mechanical Theatre at the Eden Project. Instead of just creating an ad-hoc set of figures, Engineered Arts developed a programmable figure that could be used for a variety of purposes.
From this project emerged the RoboThespian Mark 1. With the remarkable ability to assume any personality, the robot would draw a crowd in any context.
From these humble origins, the company has honed their humanoid robot to have more realistic human movement and ways of interacting with people, primarily for show floors or exhibition.   
The Business
After further commissions for Glasgow Science Centre, Royal Botanic Gardens Kew and Centrum Kopernik in Warsaw, gradually Engineered Arts has become the UK's leading designer and manufacturer of humanoid entertainment robots.  With applications across science centres, theme parks and businesses looking to attract a crowd, the robots create an unforgettable experience for visitors, delegates and audiences.
Clients include Amazon Prime Video, TEDX, National Geographic, Space Xperience, F-Secure and the Department For International Trade. The company has installed over 100 robots worldwide.
The Product
The Ameca series is a result of 20 years of innovation, featuring ground-breaking advancements in movement and natural gestures, intelligent interaction, and a future-proof software system designed to embrace artificial intelligence and computer vision with adaptive learning, providing users with an unprecedented API customisation pathway.
Engineered Arts' Ameca humanoid robot will take centre stage at CES 2022 in Las Vegas. Head to the Great Britain and Northern Ireland Pavilion in Tech West Hall G— on the lower level of the Venetian Expo Centre from January 5th- 8th.
Other products include the life-like Mesmer models and also the AI known as Quinn. Custom applications have already been used in a range of film and TV applications Madame Tussaud's King Kong: Skull Island attraction, TV series 'Fred' and recreating Chinese superstar Jing Boran and his friend Wuba from the movie 'Monster Hunt'.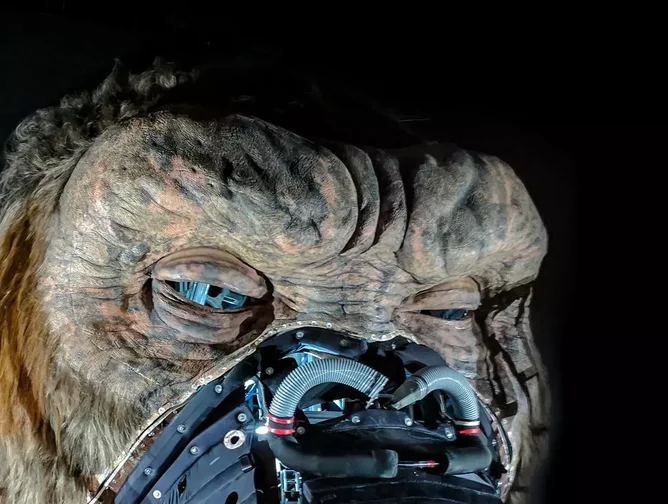 The People
Will Jackson is the Founder and Director, who started with a vision born from wondering what was possible, Jackson started gathering a group of talented local artists and engineers to produce mixed media installations in UK science centres and museums.
Another key spokesman is Morgan Roe (not pictured), responsible for managing the multidisciplinary teams to integrate the mechanical, electronic and software development of humanoid robot systems.