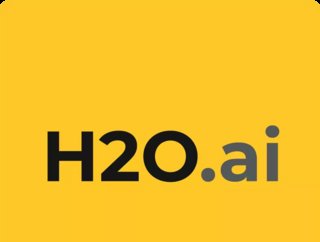 Since we put H20.ai under the spotlight, the company has gone from strength to strength.
One of the world's leading AI cloud provider, H20.ai has launched the H2O Document AI, encompassing all of the latest H20.ai innovations in machine learning to automatically process a vast variety of document types with an accuracy and speed not previously possible.
But before exploring this new capability, Technology Magazine updates readers on who this exciting AI superpower is and why they are experiencing such rapid growth.
Potted history
Since the business was co-founded in 2012 by CEO Sri Ambati and previous CTO Cliff Click, the startup has undergone a seven year mission to make AI accessible to all.
Ambati said at the time: "H2O.ai is democratising AI and powering the imagination of every entrepreneur and business globally - we are making them the true AI superpowers. Our customers are unlocking discovery in every sphere and walk of life and challenging the dominance of technology giants. This will be fun."
And it has been, because today, more thna 20,000 customers use the H2O AI Hybrid Cloud platform to rapidly solve their complex business problems, accelerating the discovery of new ideas. The business has become the trusted AI partner to global organisations, including AT&T, GlaxoSmithKline, Hitachi, Procter & Gamble, PayPal, PwC and Unilever.
In fact, over half of the Fortune 500 and one million data scientists use the platform, with Goldman Sachs, NVIDIA, and Wells Fargo loyal customers and partners, as well as strategic investors in the company.
Fast facts:
A Net Promoter Score (NPS) of 78 is the highest in the industry based on breadth of technology and deep employee expertise
The world's top 20 Kaggle Grandmasters (the community of best-in-the-world machine learning practitioners and data scientists) are employees of H2O.ai
The company believes in a strong 'AI for Good' ethos to make the world a better place and Responsible AI drive the company's purpose
The core product is the Driverless AI, where data scientists can upload their own models, transformers and scorers as a custom recipe, treating these recipes as first-class citizens in the automatic machine learning workflow.
A recent Series E funding round, led by one of H20.ai's customers, the Commonwealth Bank of Australia, brought the company's total funding to $250 million and its valuation to $1.7 billion.
So what is H2O Document AI?
This new machine learning service "understands, processes, and manages the large volume and types of documents and unstructured text data that businesses and organisations handle every day". 
The aim is to streamline processes, reduce costs and discover new information and insights contained in documents, as the new feature "learns as it goes," continuously improving processing accuracy using H2O.ai's latest innovations in machine learning and deep learning, achieving automation across business verticals and use cases not previously possible.
Sri Ambati, CEO and founder, H2O.ai, declared that "our banking, insurance, health, audit, and public sector customers each process billions of documents every year. Documents are the fastest growing source of data in the enterprise, ranging from contracts, bank statements, invoices, payroll reports, regulatory reports, and medical referrals to customer conversations in text, chat, and email."
"H2O Document AI enables customers to sieve intelligence across a wide variety of document types not possible before, with unprecedented accuracy and speed. With H2O Document AI businesses can now seamlessly integrate insights from documents to their feature stores and transactional systems to delight their customers," he said.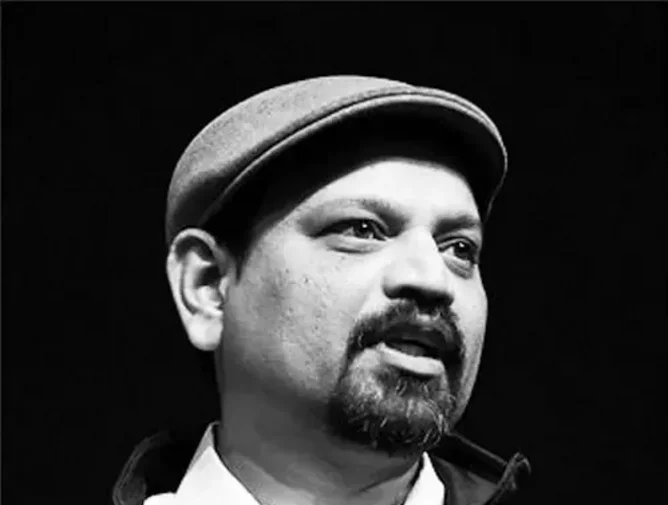 Problem
Core digital business processes rely on documents and unstructured or semi-structured data that contain valuable information critical to business operations. The definition of a document includes PDFs, emails, scans, images, paper and web forms, faxes and e-faxes, chats from chatbots, free-form text, and more.
80% - the amount of enterprise data that's unstructured or in a format that is not machine-readable or readily available.
Traditional AI document processing solutions use Optical Character Recognition (OCR) or Robotic Process Automation (RPA), which are limited by rules-based and template-driven constraints. Additionally, the OCR and RPA solutions have limited capabilities to self-learn. These existing document processing solutions are often lacklustre, according to H20.ai.
The results produce sub-optimal products/solutions that don't scale and increase inefficiencies, with heightened manual labour, increased risk or errors, with companies spending an astonishing average of $20 to file and store a single document, employees spend up to 50% of their time searching for information and can take, on average, 18 minutes to locate a single document.
Solution
H2O Document AI helps organisations quickly and accurately process documents and unstructured text data to increase productivity and find hidden insights. It combines state-of-the-art Intelligent Character Recognition (ICR), Natural Language Processing (NLP), computer vision and layout intelligence. 
Transformational healthcare applications
Health systems receive millions of faxed documents annually, including patient referrals, prescription refill requests, durable medical equipment requests, lab results, and school forms. Without AI technology, the documents must be reviewed by people multiple times to determine the document type, which patient it pertains to, and what specifically must be done to further process or respond to the document's contents.
The Centre for Digital Health Innovation (CDHI) at the University of California, San Francisco (UCSF), is collaborating with H2O.ai to develop and train AI algorithms to recognise these various document types, analyse the contents, extract relevant data, and appropriately route information and requests to systems or individuals as necessary for follow-through.
Once trained, these algorithms will enable CDHI's referral automation software to significantly speed the processing of 1.4 million faxes UCSF Health receives each year.
When CDHI started the journey, many in the industry doubted if the information extraction from semi-structured documents was possible, but Bob Rogers, Expert in Residence for AI, UCSF Center for Digital Health Innovation, explained that "working with H2O.ai has opened up many possibilities. This collaboration to create cutting-edge information extraction and workflow automation technology for faxed documents has energised both teams, and we expect it to be the template for the future of healthcare AI."