The top 10 AI Search startups changing the search industry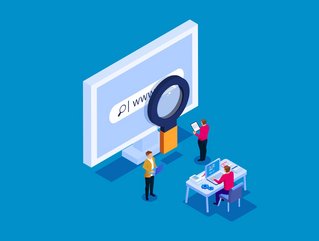 We all know about Alexa, Google search and Microsoft's Bing, but who are the rising pioneers of AI Search? Technology Magazine looks at the new breed
Internet searches used to be carried out by text alone, which tends to deliver the same results for users in their searches. The advent of voice search with the likes of Alexa, image searches on platforms such as Pinterest and the likes of Netflix, who provide instantaneous hyperpersonalised user experiences, search is growing increasingly more intelligent - becoming a point of difference for many emerging software businesses as they aim to both shorten the customer journey to purchase, and sometimes extend it further towards a carefully curated selection of further choices.
Artificial intelligence (AI) Search is based on a combination of machine learning, where recommendations are made based on previous searches and buying decisions, and the natural-language processing (NLP) at the heart of the likes of Amazon's Alexa and Apple's Siri, which aims to understand, in real time, complex patterns in human speech that come out in searches more conversationally, leading to spelling errors or ambiguous terms that must be decoded.
Gartner also identifies generative AI as a key trend in 2022. This type of search generates artifacts that previously relied on humans, delivering innovative results without the biases of human experiences and thought processes.
According to Google, 27% of mobile users search online through voice commands around the world. PwC have also reported that 71% of consumers prefer to perform search queries by voice instead of typing.
Visual search is on the rise too, with 62% of millennials preferring visual search rather than using Google, Pinterest, Amazon and other similar search engines. However, semantic search still dominates, where a search query aims to not only find keywords, but to determine the intent and contextual meaning of the the words a person is using for search.
Technology Magazine looks at the new players from the AI Search market that are making lives easier across industries.
10. Aiimi
An innovative UK startup, Aiimi provides data and information management services turn quick thinking into rapid prototyping, so businesses can improve products and services. A trusted supplier to the UK Government, a member of the UK Water Partnership and a patron of the Institute of Asset Management, Aiimi work with large, respected organisations around the UK, from manufacturing and engineering firms to financial services and utilities.
9. Casetext
Applying machine learning to give attorneys the best AI-powered research platform, Casetext claim to be the #1 rated tool for legal professionals. Signature product, Compose, provides an all-in-one research and drafting platform, and Parallel Search, the first application of concept-based search for the law. They count some of the highest profile legal firms as clients, including Ogletree Deakins, ReedSmith and Bowman and Brooke.
8. Alphasense
A leading market intelligence and search platform since 2011, Alphasense are used by over 2,000 leading organisations. Their AI-based technology has helped professionals make smarter business decisions by delivering insights from an extensive universe of public and private content — including company filings, event transcripts, news, trade journals, and equity research. Forbes reported last year that Alphasense had raised US$180mn in Series C round led by Goldman Sachs and Viking Global.
7. Syte
Designed to help eCommerce businesses to scale fast, Syte deliver the most relevant, high-converting search experiences for shoppers by leveraging AI-enriched tags, NLP, and a sophisticated rule engine. Their Augmented Site Search, based on proprietary visual AI technology, enriches every product with additional meta-tags and synonyms. When combined with advanced NLP and a sophisticated rule engine, Syte ensures shoppers see only the most relevant, high-converting results.
6. ViSenze
ViSenze started in 2012 with a mission to make the visual world more searchable. They work with global brands such as Zalora, DFS, Meesho, and Urban Outfitters, to drive incremental revenue and grow their client's retail businesses. By powering product discovery journeys and delivering exceptional shopping experiences, ViSenze utilise their AI-driven Smart Search, Recommendations, and Catalog Enrichment solutions that shorten the conversion path for consumers online and in-store.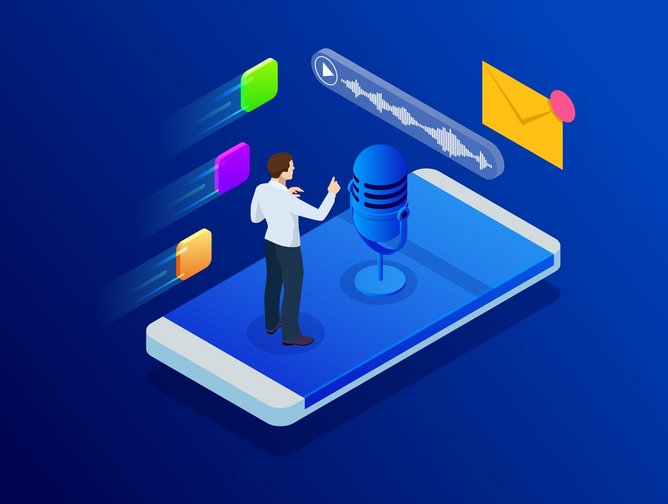 5. OpenAI
Specialists in building apps, OpenAI's API provides access to GPT-3, which performs a wide variety of natural language tasks, and Codex, which translates natural language to code. OpenAI is an AI research and deployment company, with a grand mission to ensure that artificial general intelligence benefits all of humanity. More of a technological facilitator than a search provider, they work behind the scenes at the likes of IBM, Intel, Cisco, Salesforce and DuoLingo, helping developers to build powerful language and code generation models. Microsoft have already invested billions into OpenAI.
4. Coveo
Frequently at the top of paid searches on 'AI Search', Coveo designs intelligent enterprise search and predictive insights platforms for businesses. They have integrations with big players in the software world, including SAP, ServiceNow, Adobe and Zendesk, they use their patented 'Coveo Relevance Cloud' to boost relevance at every touchpoint, by tailoring interactions with search, data, and AI.
3. Algolia
Algolia AI is a family of SaaS-based solutions that allows businesses to take advantage of AI-powered search within their existing stack, while retaining the flexibility to control and tailor the search experience. The likes of Lacoste and Ubisoft have adopted this solution in order to reach their business goals. Algolia AI works by improving the understanding of user intent, utilising this data to deliver the most relevant, personalised search experiences.
2. Yext
Founded in 2006, the business search specialists Yext have a revenue of over US$350mn and 2000+ employees. Featured in our March issue in a special digital report, 'AI Search for the enterprise', Yext builds AI-powered search solutions for businesses to help them plug into their websites, apps, customer support sites, intranet and more. They aim to provide answers rather than just links, for every business need.
1. Shopify
Shopify - a Canadian cloud-based, multi-channel commerce platform designed for small and medium-sized businesses - are already an ecommerce giant, but it was their acquisition of a startup search specialist called Donde that has given them a unique ability - visual search of fashion items. Shopify users can search and discover apparel items based on visual characteristics rather than text-based searches. Shopify are renowned for snapping up bright startups to give them a competiotoive edge, which has certyainly worked after announcing a total year revenue in 2021 of over US$4.6bn.