Trailblazer: Simon Robinson, Author and CEO of Holonomics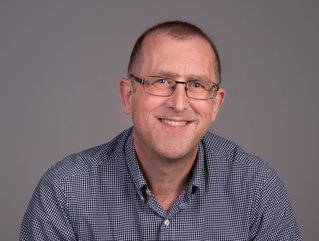 Involved in the development of the first smartphones and the embryonic stages of mobile internet, Simon Robinson is a consultant and Deep Tech visionary
Simon Robinson is the CEO (Worldwide) of Holonomics and co-author of Deep Tech and the Amplified Organisation: How to elevate, scale and amplify your business through the New 4Ps of platforms, purpose, people and planet.
A fascinating recent guest on our LinkedIn Live show, which you can see below, he tells Technology Magazine about the world of the Deep Tech, Network consulting with the world's biggest brands and how he worked with BT Genie and the world's first smartphones.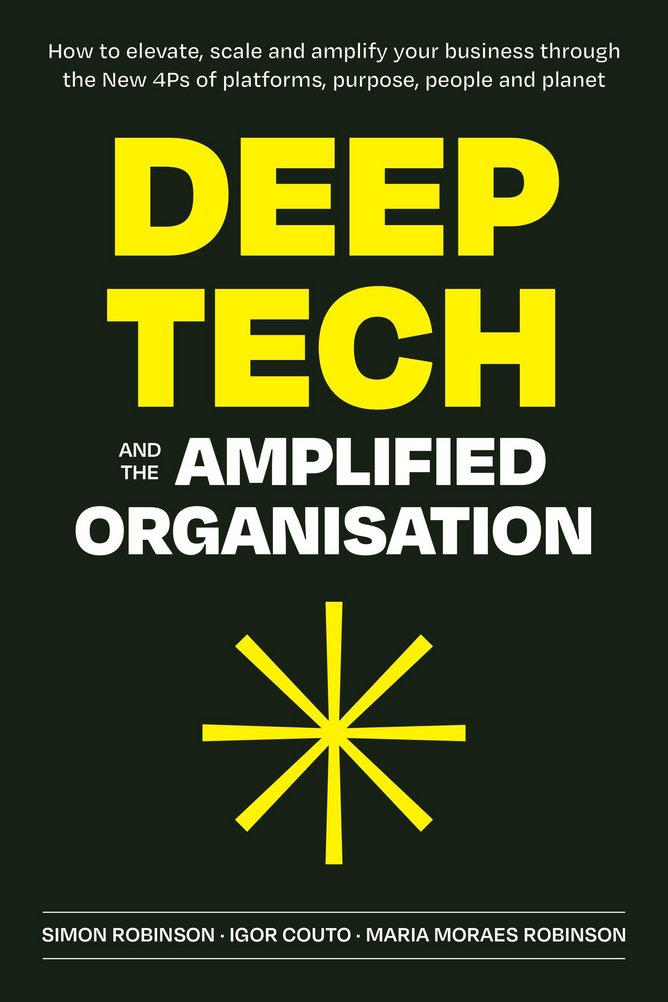 What lessons did you learn from BT Genie?
Genie was launched inside of BT in the late 90s and I was responsible for developing music, games and entertainment mobile services. This gave me the chance to innovate through the creation of platform-based business models with partners such as EMI, Virgin Music and Ministry of Sound. As we were developing the world's first mobile internet portal, the biggest lesson being a cofounder of Genie was understanding how to develop innovation ecosystems and the importance of the quality of relationships within them. This has allowed me, for example, to understand the current challenges that DAOs are facing in developing web3 solutions through design communities.
What was the rationale behind the book?
Over the last few years we had been developing an expanded conception of deep tech to encourage people to think more profoundly about what exactly is the purpose of advanced technologies and to understand their real impact on both society and our environment. So our aim was to help organisations grow purposefully and consciously through our framework of the New 4Ps of platforms, purpose, people and planet and our blueprint which provides a pathway for leaders to elevate, scale and amplify high impact strategy, design and digital architectures.
The challenge that most leaders face today in relation to digital transformation is that they are still starting with the technology rather than with their value propositions. By facilitating a systemic understanding of the mindsets, platform architectures and conceptual definitions of digital transformation, we wanted to show how leaders can amplify their impact by creating more agile, competitive and customer-centric organisations.
So in our book we discuss the way in which leaders need to facilitate 'platform vision' across their organisations. This makes the expansion and scaling of their businesses possible through people who are empowered, engaged and who have a strategic understanding of platforms and 'elevated' digital value propositions.

What is the Deep Tech Network and it's manifesto?
The purpose of deep tech is to find profound solutions to complex problems, honouring what it is to be human in our ever more technological world. The Deep Tech Network is Holonomics' centre of excellence which has the mission of amplifying our impact through the development of our innovation ecosystem which brings together organisations which share the vision and values of our Deep Tech manifesto.
While many leaders talk about the fact that they are purpose-driven, many advanced technologies are not democratic, are controlled by the few, and run the risk of inflicting harm on both people and our delicate ecosystems.
So we wrote the manifesto to help leaders determine if their solutions truly are deep tech. The reason is that technology which is not based on the five universal human values of peace, truth, love, righteousness and non-violence is not deep. It is just technology.

What kinds of clients use Holonomics?
Holonomics is a systemic approach to strategy, design and technology that supports organisations in their transformation processes based on the New 4Ps of platforms, purpose, people and planet. Our clients are generally national and multinational organisations and come from a wide range of industries, for example health, education, transport, banking, IT, manufacturing, energy, mining, cosmetics and fashion.
What they have in common is a desire to implement our Holonomics approach at a strategic level, allowing them to integrate our strategy mapping, value proposition elevation, deep tech discovery, customer experiences with soul and augmented agility frameworks in a systemic manner across the whole of their organisations.
Because everything we do is based on the integration of universal human values into leadership, strategy and deep tech, our clients gain a higher level of agility and are able to amplify their impact through innovation from an expanded level of consciousness and the development of collective mastery.