Nuance Communications boosts Microsoft's cloud services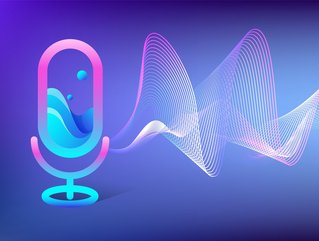 Technology Magazine finds out more about voice recognition company Nuance, who have just become Micosoft's second largest acquisition with $US16bn bid
After Microsoft announced they had closed the deal with voice recognition software specialists Nuance Communications on Friday 4 March, we look into how the conversational AI firm will add to Microsoft's cloud capabilities.
As a pioneer and a leading provider of conversational AI and cloud-based ambient clinical intelligence for healthcare providers. Over the last 20 years, Nuance has delivered over US$1bn in appropriate reimbursement annually for healthcare organisations, more than US$USbn in annual savings for enterprises and an estimated $US2bn in annual fraud prevention savings. The firm also operates in financial services, retail, telecoms and governments.
However, it's within healthcare that they wield the greatest influence, through their clinical speech recognition SaaS products, Dragon Ambient eXperience, Dragon Medical One and PowerScribe One for radiology reporting.
Having established a partnership with Microsoft back in 2019, Nuance have utilised Microsoft Azure to supply core healthcare systems, establishing long term relationships with Electronic Health Records (EHRs), which helps to create a more efficient processing of clinical documentation and empowers providers to deliver a higher standard of patient experiences.
Already widely adopted, Nuance solutions are currently used by more than 55% of physicians and 75% of radiologists in the US, and used in 77% of US hospitals. ​​​​​​​
Microsoft's total addressable market in healthcare expected to reach nearly US$500bn
Microsoft's acquisition of Nuance upgrades their ambient clinical intelligence, with the acquisition to potentially double Microsoft's total addressable market (TAM) in the healthcare provider space.
Satya Nadella, CEO, Microsoft, said: "Nuance provides the AI ​​layer at the healthcare point of delivery and is a pioneer in the real-world application of enterprise AI. Healthcare is its (AI's) most urgent application. Together, with our partner ecosystem, we will put advanced AI solutions into the hands of professionals everywhere to drive better decision-making and create more meaningful connections, as we accelerate growth of Microsoft Cloud in Healthcare and Nuance."
In response, Mark Benjamin, CEO of Nuance, commented: "Over the past three years, Nuance has streamlined its portfolio to focus on the healthcare and enterprise AI segments, where there has been accelerated demand for advanced conversational AI and ambient solutions. To seize this opportunity, we need the right platform to bring focus and global scale to our customers and partners to enable more personal, affordable and effective connections to people and care. The path forward is clearly with Microsoft — who brings intelligent cloud-based services at scale and who shares our passion for the ways technology can make a difference. At the same time, this combination offers a critical opportunity to deliver meaningful and certain value to our shareholders who have driven and supported us on this journey."