TECH LIVE LONDON: Registering, networking and logistics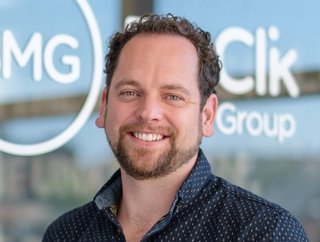 Editor in Chief of the Technology portfolio at BizClik Media, Alex Tuck, guides you through attending FREE, how to network and planning your schedule
This week, we have our TECH LIVE LONDON event Thursday and Friday (June 23rd and 24th) at London's Tobacco dock, welcoming a number of phenomenal speakers to give talks to educate, motivate and elevate our wonderful community.
The event will be jam-packed with amazing talks, networking opportunities and interactive activities, but to make sure you don't miss out on anything, read our handy guide to prepare ahead of time.
Plan your route
First and foremost, we want you to have a nice and easy time getting to us, but you may be aware that there are planned rail strikes in the UK on June 23rd, the first day of TECH LIVE LONDON. However, there will be no rail strikes on the second day of the event, Friday 24th.
The strike will not affect the London Underground, so you will still be able to take the tube to Tobacco Dock. Other TfL services such as the DLR, London Overground and trams, will also not be affected.
How to get to Tobacco Dock
By train: The nearest train stations to Tobacco Dock are Shadwell Station, which is a five-minute walk, Wapping Rail Station, which is a six-minute walk, and Tower Hill Station, which is a 15-minute walk.
By overground and DLR: You can take the overground to Shadwell Station from Shoreditch (two stops), or the DLR from Canary Wharf (15 minutes) or Bank (1 stop).
By bus: Bus routes 100 and D3 run closest to Tobacco Dock
By car: You can also drive to Tobacco Dock and park at its dedicated car park. You can book your car parking space here: bit.ly/3Qkxpnm
If you fancy completing your trip to London with an overnight stay, view nearby accommodation here: bit.ly/3mHSv1r
Sign up free to Brella
As the event can be enjoyed both in-person and virtually, we encourage our attendees to sign up to Brella – which is free to download, and only takes a few minutes to sign up to.
Through Brella, you will be able to take a look at the full agenda, giving you the opportunity to set up meetings and networking opportunities in advance and at the event itself. You will also be able to join live speaker Q&As by sending questions through the app - all at your fingertips.
Sign up here: https://next.brella.io/join/June2022
Code to use if prompted: June2022
Meet the speaker
As our amazing speakers will be stealing the show, we want to make sure you don't miss a minute of what they have to say. Wherever your tech interests lie, our speakers will discuss the hottest topics, including the metaverse, DE&I, ESG, artificial intelligence, and much, much more.
But with so many amazing talks, make sure you have a full understanding of who will be covering what, so you can organise your priority list accordingly. To help you do so, we've been introducing all our lovely speakers on our website, so you can find out more about them ahead of the event.
And remember, if you have any questions for the speakers, you can log them on Brella ahead of time!
Make a schedule
With so much to do and see, you want to make sure that you know exactly where you need to be, and at what time. Choose live stages from MARCH8, TECHNOLOGY & AI, CYBER, and CLOUD & 5G.
Our best advice would be to take an in depth look at our agenda, which will help you gain a greater understanding of what will be happening and when.
See you there!
I'll personally have my hands full over two days hosting the Cloud&5G Stage, and there's a host of fantastic speakers across the event from great brands.
Highlights include:
In Person
Tech & AI: IBM, Unisys, Kainos, Sitecore, Interos, USAF, Oracle, JP Morgan, Tata, PwC, Infosys
Cloud & 5G: Vodaphone, BT, Three, AtlasEdge, SalesForce, Accenture, Deloitte
March8: Schneider Electric, IBM, Genpact, Kabuni, Delivery Hero, Jungle HR, Frank Recruitment
Cyber: Microsoft, IBM, Trend Micro, Claroty, Vodaphone, Inchcape PLC, Leidos,
Virtually
Tech & AI: Samsung SDS, Google Cloud, Valtech, EY, Ivanti, SambaNova, Siri Inc.
Cloud & 5G: T-Mobile, AT&T, TELUS, Zscaler, 6G-IA
Cyber: Zscaler, US Marine Corps, McKeeson, Tata, First Bank
We'll have a number of people on the ground to guide you through the event schedule and answer any questions.
And those who cannot make the event in person can watch our speakers virtually live, and post-event too.
Look forward to seeing you there!