Companies accelerating AI with billions in investment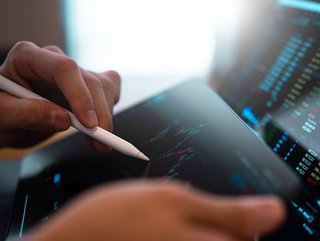 Some of the world's largest companies are increasing their investments in AI to help clients deliver value
As the world embraces the transformative potential of AI, businesses across industries are doubling down on their commitment to harness its capabilities
As the world of generative AI continues to accelerate at a rapid pace, companies are increasingly announcing investments to help grasp the fast-moving technology's potential.
With Google Cloud and IBM recently declaring new ways in which they plan to help customers accelerate their AI journeys, more recently Accenture has announced a US$3bn investment over three years in its Data & AI practice to help clients across all industries rapidly and responsibly advance and use AI to achieve greater growth, efficiency and resilience.
Accenture announces $3bn investment in AI
As part of the announcement, Accenture said it will double its AI talent to 80,000 people through hiring, acquisitions and training.
"There is unprecedented interest in all areas of AI, and the substantial investment we are making in our Data & AI practice will help our clients move from interest to action to value, and in a responsible way with clear business cases," said Julie Sweet, Accenture's Chair and CEO. "Companies that build a strong foundation of AI by adopting and scaling it now, where the technology is mature and delivers clear value, will be better positioned to reinvent, compete and achieve new levels of performance. Our clients have complex environments, and at a time when the technology is changing rapidly, our deep understanding of ecosystem solutions allows us to help them navigate quickly and cost effectively to make smart decisions."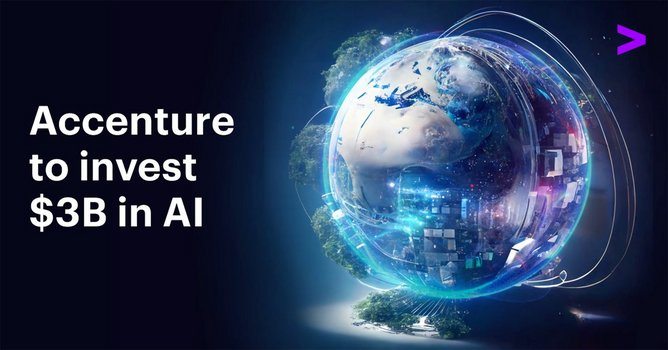 Accenture announced it would be expanding its Data & AI practice to offer new industry solutions and pre-built models that will help companies drive value
As the company describes, this investment builds on Accenture's decade-plus leadership in AI, which currently spans more than 1,450 patents worldwide. Its new AI Navigator for Enterprise is a generative AI-based platform that will help clients define business cases, make decisions, navigate AI journeys, choose architectures and understand algorithms and models to drive value responsibly.
"Over the next decade, AI will be a mega-trend, transforming industries, companies, and the way we live and work, as generative AI transforms 40% of all working hours," said Paul Daugherty, group chief executive, Accenture Technology. "Our expanded Data & AI practice brings together the full power and breadth of Accenture in creating industry-specific solutions that will help our clients harness AI's full potential to reshape their strategy, technology, and ways of working, driving innovation and value responsibly and faster than ever before."
Lenovo to invest a further $1bn in AI deployment
In another announcement, Lenovo said last week it would be making an additional US$1 billion investment over three years to accelerate AI deployment for businesses around the world.
The investment will further expand the company's industry-leading AI-ready portfolio of smart devices, infrastructure solutions and services to help accelerate innovation, enabling the use of generative AI and delivering cognitive decisions at scale throughout remote locations across financial, manufacturing, healthcare, retail and smart city applications.
"Building on our more than 150 AI solutions, this pivotal investment further expands the development of AI-ready infrastructure solutions that will help customers overcome deployment complexities and more easily implement AI to deliver transformative services and products to the market," said Kirk Skaugen, President of Lenovo Infrastructure Solutions Group. "As we continue our path to become the world's largest end-to-end infrastructure solutions provider, Lenovo is committed to being the most trusted partner and empowering our customers' intelligent transformation by bringing AI to the source of their data, at the edge."