Data breaches cost an average $9.44m in the US last year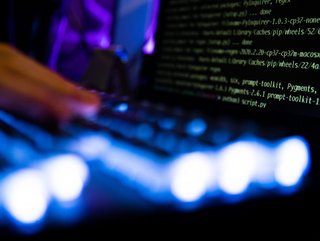 Not being protected against data breaches could prove costly
With an IBM report finding a single data breach on a company cost an average of $9.44 million in the US in 2022, we look at how to protect your business
Cybercrime is a trillion-dollar business, and it is projected to cost the world $10.5 trillion by 2025.
But with only half of small and medium-sized businesses having a cybersecurity plan in place, not being protected could be disastrous for your business.
The cost of data breaches
According to IBM's Cost of a Data Breach 2022 report, a single data breach on a company cost an average of $9.44 million in the U.S. in 2022. Unfortunately, the initial financial loss is just the beginning; data breaches can also harm a business's reputation and lead to a loss of current and future customers.
Breaches are on the rise too. According to IBM, for 83% of companies, it's not if a data breach will happen, but when, while research by Vodafone Business in the UK found more than half (54%) of SMEs in the UK had experienced some form of cyber-attack in 2022, up from 39% in 2020.
IP data solutions company Digital Element has put together expert tips to help businesses secure their networks and systems and prevent cyberattacks should they occur:
Provide Training

Over 75% of cyberattacks begin with an email. In fact, since 2016, $43 billion has been stolen through business email compromise. Therefore, it is vastly important to ensure all employees are well-trained to detect suspicious emails and phone calls so that they don't click any dangerous links or divulge any information that could be leveraged to gain access to protected systems. 
Create a System Security Plan (SSP)

A system security plan (SSP) is a document that provides a comprehensive overview of all security requirements and practices employed to keep your systems and data secure. The benefits of an SSP include being able to monitor all aspects of your security system and protocols to determine any weak points and ensure all security requirements are being met daily.  
Deploy and Enforce Secure Password Policies

Secure password policies require passwords to meet certain criteria, like length and complexity requirements. Additionally, two-factor authentication helps to ensure that only authorized users are accessing sensitive data, which many people have on their phones and social accounts. These policies also ensure employees stay up to date with current requirements, don't repeat passwords across accounts, and change their passwords frequently in keeping with the policy. 
Use a VPN

One-third (32%) of SMBs say they haven't changed their security plan since the pandemic forced them to shift to remote and hybrid working models. A virtual private network (VPN) provides remote employees with the ability to access the corporate network from a secure connection that harnesses all the security systems put in place by the business. 
Leverage Third-Party Data

Third-party data provides security professionals with invaluable insights into how and when attacks occur, identifying breaches, and limiting the damage of a successful attack.  IP data, for example, can be leveraged to gain keen insights on users attempting to access your network, such as where they're located, what type of connection they are using, and whether they're using a VPN or proxy.
Keep Software and Security Systems Up to Date

Keeping software up to date is integral to ensuring your systems are secure. Cybercriminals will study the latest software update notes to determine previously existing vulnerabilities. Therefore, any business that has not updated to the latest software version is still exposed to those vulnerabilities.