Deloitte: Getting the best from your SAP S/4HANA programme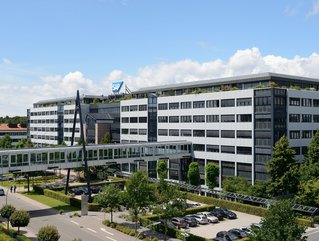 SAP S/4HANA Cloud is a complete, modular cloud ERP system, powered by AI and analytics
Deloitte has provided tips to help organisations achieve the smoothest transformation process and maximise return on investment when moving to S/4HANA
Done right, SAP S/4HANA streamlines processes and simplifies organisations' data models, fixes legacy issues, and establishes a single source of truth with more integrity, connectivity, visibility, and control.
Consulting giant Deloitte has provided tips organisations should keep in mind when getting started in order to achieve the smoothest transformation process and maximise return on investment.
About S/4HAHA
SAP S/4HANA Cloud is a complete, modular cloud ERP system, powered by AI and analytics, that helps customers run mission-critical operations in real time from anywhere and gives them the insight and information they need to steer their business through changing and challenging times.
It enables them to digitally transform their business by building flexible value chains with end-to-end processes, introduce new business models in their industry, and expand globally yet sustainably with a trusted partner in SAP.
A number of major organisations have migrated to S/4HANA recently, with Microsoft last year announcing its move.
Stefan Goebel, SAP's head of strategic engineering partnerships, commented: "Change management is definitely going to be the largest challenge to begin with, regardless of whether it's SAP or anything else. If you have software that was initially installed 20 years ago, that's just going to be a big piece of work."

Avoiding lift and shift
As Deloitte explains, many major businesses have completed an ERP upgrade in recent years.
But pressing ahead with a major S/4HANA transformation is not always an easy decision. SAP is only set to provide mainstream maintenance for Business Suite 7 until the end of 2027, meaning organisations still using these legacy systems must look to the future.
"It is vital to have those "tilt" conversations that move towards "Greenfield" or "re-implementation" now," Deloitte says. "It is the unrealised business benefits brought into reach by S/4HANA that make these projects worthwhile - to address desired process, system, organisational and behavioural changes. Given the cost of transition, "Lift and shift" is a missed opportunity for transformative change."
Getting the best out of an S4HANA programme
"Many companies start their journey through tactical digital implementations of Ariba, Concur or other SAP Cloud solutions," says Deloitte. "The disadvantage of this transformation journey is that our clients fail to realise the bigger business case. This is because they have focused their transformation journey on discreet digital platforms. However, it is data, process, technology and organisational integration that will create a competitive advantage in the longer term.

"We would encourage you to embrace the concept of 'clean ERP'. Challenge those deeply entrenched beliefs that a transition to core business operations with zero customisations cannot possibly work in your industry," Deloitte says.

"By starting with a baseline S/4HANA (digital core) and then transitioning towards integrated cloud differentiators (Hybris, Ariba etc.), it is possible to achieve the ultimate end goal and create a system of innovation (AI, robotics, Robotic Process Automation) to fundamentally change the way your organisation works."