SAP RISE chosen by Microsoft for their migration to S/4HANA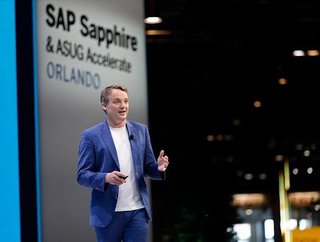 The move strengthens the existing SAP and Microsoft partnership and also represents the latest big win for SAP, which includes Alphabet last year
Microsoft is making SAP responsible for the licensing, technical management, hosting and support of its SAP applications under a single SLA — although ultimately Microsoft will host its S/4HANA instances in its own Azure cloud, and some of the migration work will be performed by third parties, according to Peter Sayer, Senior Editor at CIO.com.
Sayer adds that the migration to S/4HANA, SAP's ERP platform for large enterprises, will serve a dual purpose for Microsoft: modernising its legacy SAP systems before the end of mainstream support in 2027.
Stefan Goebel, SAP's head of strategic engineering partnerships, explained: "Change management is definitely going to be the largest challenge to begin with, regardless of whether it's SAP or anything else. If you have software that was initially installed 20 years ago, that's just going to be a big piece of work."
Sayer adds that "Microsoft's engineering team is no stranger to complex SAP projects: In February 2018, it completed the migration of internal legacy SAP systems from dedicated servers to its Azure cloud, a stepwise process that now provides it with a model for managing the S/4HANA migration".
João Couto, vice-president of the SAP business unit at Microsoft, said that the 2018 migration "helped us to tune our Microsoft cloud to run SAP environments, highly complex, large-scale environments, the largest in the world".
Major cloud providers all trust SAP
Microsoft, Google and Amazon have all hosted SAP applications for their customers and many also run their finances using the German software provider's tools.
1995 first saw Microsoft turn to SAP, with Amazon beginning in 2008. Then last year, Google parent company Alphabet switched from Oracle to using SAP's financial systems. Microsoft however is the first of the big three to adopt the RISE with SAP offering.
According to Sayer of CIO.com, the initiative will be "highly dependent on SAP's network of software partners, resellers, consultants and system integrators. The biggest are all on board, including the likes of Accenture, Deloitte, DXC, and EY, and Indian business process modernization companies such as HCL Technologies, Infosys, Tata Consultancy Services, Tech Mahindra, and Wipro. French IT service provider Atos too is ready to deploy its 13,500 SAP professionals to help customers to Rise with SAP," said Sayer.