Former Infosys President Joshi to become Tech Mahindra CEO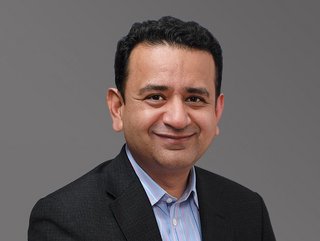 Mohit Joshi will take the reins from C P Gurnani, Tech Mahindra's current MD and CEO, when he retires on December 19
Mohit Joshi, who spoke with Technology Magazine earlier this year, joined Infosys in 2000 and was most recently the company's President
Former Infosys President Mohit Joshi has been appointed the new CEO of Tech Mahindra, the company has announced.
Joshi, who spoke with Technology Magazine earlier this year, joined Infosys in 2000 and in his most recent role was responsible for its Financial Services, Healthcare and Life Sciences businesses.
"I joined Infosys back in December 2000, when it was a US$180mn company," he said. "The company has since grown a hundred-fold from a revenue perspective, and the employee count has risen from around 10,000 to over 350,000."
Helping Tech Mahindra 'maintain growth momentum'
In a statement by T. N. Manoharan, Chairperson of the Tech Mahindra NRC, Mohit's experience with digital transformation, new technologies, and large deals will "complement Tech Mahindra's strategies and help the company maintain its strong growth momentum".
"Mohit's appointment is the successful culmination of a rigorous selection process during which the NRC evaluated a number of internal and external candidates," he said.
Joshi will take the reins from C P Gurnani, Tech Mahindra's current MD and CEO, when he retires on December 19. Gurnani has been one of the longest-serving chief executive officers in the Indian IT sector.
This major move comes amid an ongoing churn of high-level executives across India's IT majors. Just last month, former Infosys COO Ravi Kumar departed Infosys to join top-tier Nasdaq-listed IT firm Cognizant as CEO.
And this month, Tata Consultancy Services (TCS), India's largest software services firm, announced the sudden departure of Rajesh Gopinathan, its CEO for more than six years.
Gopinathan, 52, who is set to leave Infosys on September 15, was expected to continue for another four years, reports Business Chief Magazine.
Commenting on his appointment, Joshi said: "Tech Mahindra's growth journey has been remarkable. I am delighted to be joining the Tech Mahindra family and look forward to working closely with all the associates, partners, and customers to achieve new milestones, make a positive difference and #Risetogether."