How digital twins unlock enterprises' sustainability efforts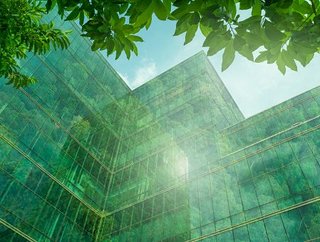 Digital twins can be a company's most effective tool for improved mitigation strategies and ensuring compliance with their ESG goals
With sustainability increasingly on corporate and government agendas, over half of enterprises believing digital twin technology is critical to ESG efforts
As our physical and digital worlds converge, digital twins can play a key role in helping society to overcome some of its most urgent sustainability challenges.
A way to model and understand how to reduce energy consumption and emissions so organisations can test scenarios to reach sustainability and climate goals, research from Capgemini last year found that 57% of organisations believe digital twin technology is critical to improving sustainability efforts.
Last year, Lockheed Martin and NVIDIA announced a collaboration to build an AI-driven digital twin of planet Earth, arming the National Oceanic and Atmospheric Administration (NOAA) with an efficient, centralised approach to monitoring current global environmental conditions – including extreme weather events. The two companies expect to fully integrate and demonstrate one of the variable data pipelines – sea surface temperature – by September 2023.
"Digital twins will help us solve the world's hardest scientific and environmental challenges," said Dion Harris, Lead Product Manager of Accelerated Computing at NVIDIA. "The combination of Lockheed Martin's AI technology with NVIDIA Omniverse will give NOAA researchers a powerful system to improve weather predictions at a global scale."
How trusted digital twins can unlock sustainability efforts
With increasing adoption of digital technologies across all industry verticals, digital twins can be a company's most effective tool for improved mitigation strategies and ensuring compliance with their ESG goals.
"Given the increased availability and democratisation of technologies required for building digital twins, it's a valuable tool for improving business infrastructure, products, and processes – both existing and new – to meet ESG mandates," explains Dr Phani Bhushan Sistu, IoT Solutions Lead at Hitachi Vantara.Sustainability has been on the public agenda for years with comparatively little progress being made given the risks. The introduction of ambitious sustainability goals by governments around the world have, however, pushed the topic to the top of the corporate and government agenda, adds Kevin Macnish, Digital Ethics Consulting Manager at Sopra Steria.
Benefits of digital twins
Virtual twins can unlock US$1.3tn in economic value, according to a report by Accenture

Report suggests the technology could lead to 7.5 Gt CO2e emissions reductions by 2030
"While there is no silver bullet to the sustainability issues we're currently facing, technology, particularly digital twins, has already played a vital role in helping reduce emissions," Macnish explains. "Digital twins can create sustainable value across a diverse, expansive range of applications and contexts; when it comes to sustainability efforts, they're already helping reduce the greenhouse gas emissions and carbon footprint of buildings by up to 50%, with potential to lower emissions across entire road networks."
Sustainability and digital twins
Digital twins can have a significant impact on goals to reach net-zero by 2030. Nonetheless, to do so they must themselves be sustainable – as Macnish adds: "To have a chance at any lasting impact, digital twin technology must be able to do the work required of it, and must be accepted by the people responsible for, and affected by, this work," he comments.
This can be looked at in terms of trust. "For example, it makes sense for an individual to trust that if a brick were dropped on their foot, it would hurt," he says. "It does not make sense that the individual would trust the dropped brick not to fall. At the same time, it makes sense for an individual to trust that someone would not drop the brick on their foot.
"The first use of trust here refers to competence (when the final outcome shares a relationship with reasonable expectations). The second use of trust refers to ethics (a person should act ethically). When it comes to addressing societal concerns, though, both senses of trust are important.
"It is obvious that if a technological solution, such as a digital twin, does not work, it will not be trusted to do the job. For that reason, excellence is required in developing quality digital twins. Alongside this – but perhaps less obvious – is that if a digital twin is not trusted to act in people's best interests, it will not be trusted to do the job. If the public rejects this technology, the true value of digital twins will never be realised, something that will be detrimental to society and the environment."
If this is true for digital twins, it is more so for the UK's National Digital Twin programme, Macnish expands. An initiative started by the British government in 2018, the project serves to set the framework that will empower change and help organisations embrace connected digital twin technology.
"Digital twins, though, risk carrying an aura of mass surveillance when applied to people, and of stealing intellectual property when applied to assets," he explains. "People will challenge the use of digital twins and companies may not be comfortable with sharing precious data, as a result. Without trust, any attempt to create a digital twin is doomed to failure."
Digital twins an innovative solution to sustainability problems
"Digital twins can, and should, have a radical impact on sustainability should the technology itself also be sustainable and trusted. But this won't happen without the willing involvement of the public," Macnish explains. "There is no quick fix to this – the road to compatible digital twin technology will be a gradual process that will involve learning as we go."
Digital twins market value
Digital twins market to reach $183bn in revenue by 2031
As governments move to align with a fast-approaching deadline to transition to net-zero emissions, businesses will have to move in tandem to remain compliant. "By harnessing the potential of digital twins, manufacturers can spotlight areas where resources are being used inefficiently and take appropriate corrective actions to meet their climate reporting and ESG commitments," Sistu explains. "For instance, digital twins can be utilised to simulate alternate scenarios and implement the one that results in improved efficiencies to meet the Scope 1 purview. Companies will benefit from wider use of digital twins within their own manufacturing processes, buildings, data centres, and logistics.
"Another example could be where a company utilises digital twins to dynamically choose between alternative energy sources, where possible, and reduce reliance on traditional energy sources. This utility is evident in the projected growth of the digital twins market to over 10-fold of what it is today, within the next five years."