IBM to make Llama 2 available on watsonx AI & data platform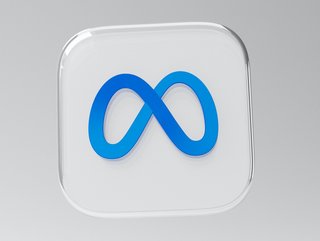 Meta's open source Llama 2 large language model was released earlier this year
IBM has announced that Meta's Llama 2 large language model will be available on its watsonx AI and data platform, as open source models democratise AI
IBM has announced that it will hold Meta's open-source Llama 2 large language model on its enterprise AI and data platform watsonx, building on the two organisations' collaboration on open innovation for AI.
Meta's previous Llama model was released earlier in 2023, democratising access to the rapidly advancing field of AI.
Its 70 billion parameter Llama 2 model, announced in July, was pretrained on publicly available online data sources, leveraging publicly available instruction datasets and over one million human annotations.
Meta and IBM collaboration on open innovation for AI
The announcement from IBM builds on its collaboration with Meta on open innovation for AI, including work with open source projects developed by Meta – such as the PyTorch machine learning framework and the Presto query engine used in watsonx.data.
This will also support IBM's strategy of offering both third-party and its own AI models. Currently in watsonx.ai, AI builders can leverage models from IBM and the Hugging Face community, which are pre-trained to support a range of Natural Language Processing (NLP) tasks including question answering, content generation and summarization, text classification and extraction.
The future availability of Llama 2 in watsonx.ai will be another milestone on IBM's generative AI roadmap and is expected to be followed by the coming releases of its AI tuning studio, fact sheets for models in watsonx.ai, and additional AI models.
IBM is committed to keeping trust and security principles at the forefront as it continues to roll out its generative AI capabilities. When users run the Llama 2 model through the prompt lab in watsonx.ai, they can toggle on the AI guardrails function to help automatically remove harmful language from the input prompt text as well as the output generated by the model. Meta also provides an account of their fine-tuning methodology used in their large language models.
Furthermore, IBM Consulting has the expertise of 21,000 data, AI and automation consultants in addition to its Center of Excellence for Generative AI, comprising more than 1,000 consultants with specialised generative AI expertise to help transform global clients' core business processes.
******
For more insights into the world of Technology - check out the latest edition of Technology Magazine and be sure to follow us on LinkedIn & Twitter.
Other magazines that may be of interest - AI Magazine | Cyber Magazine.
Please also check out our upcoming event - Cloud and 5G LIVE on October 11 and 12 2023.
******
BizClik is a global provider of B2B digital media platforms that cover Executive Communities for CEOs, CFOs, CMOs, Sustainability leaders, Procurement & Supply Chain leaders, Technology & AI leaders, Cyber leaders, FinTech & InsurTech leaders as well as covering industries such as Manufacturing, Mining, Energy, EV, Construction, Healthcare and Food.
BizClik – based in London, Dubai, and New York – offers services such as content creation, advertising & sponsorship solutions, webinars & events.