Llama 2: Meta charging ahead with open source LLMs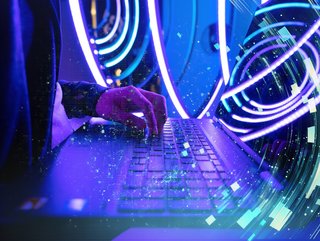 Llama 2 was pretrained on publicly available online data sources, with the fine-tuned model, Llama-2-chat, leveraging publicly available instruction datasets and over one million human annotations
Meta has released Llama 2, an open-source AI model, in the hopes that it will further promote responsible and safe use of AI and LLMs within the industry
Meta has announced the launch of Llama 2 and that it is available for free for research and commercial use.
It is exciting for many within technology and AI sectors to see a large organisation such as Meta engage with open-source tools. Open-sourcing Llama 2, as well as making it free to use, allows users to build on and learn from its structure.
According to Meta, Llama 2 pretrained models are trained on two trillion tokens, doubling the context length than Llama 1. Its fine-tuned models have also been trained on over one million human annotations.
Open sourced AI leading the charge
Meta's previous Llama model was released earlier in 2023 and also aimed to allow researchers without substantial infrastructure required to study them, democratising access to the rapidly advancing field of AI.
This AI model being launched comes swiftly after Meta's heavily publicised new social media platform Threads, which acts as an extension to Instagram. Since 2016, Meta claims that it has invested more than US$16bn in building up the teams and technologies needed to protect users, whilst remaining focused on advancing integrity efforts and investments to protect its online community.
The company has partnered with Microsoft to introduce the next generation of large language model (LLM). Llama 2 was pretrained on publicly available online data sources, with the fine-tuned model, Llama-2-chat, leveraging publicly available instruction datasets and over one million human annotations.
Meta has also released a use guide for Llama 2 that provides best practices and considerations for building products powered by LLMs in a responsible way, also covering various stages of development from inception to deployment.
Azure customers can also use the technology to deploy the 7B, 13B and 70B-parameter Llama 2 models easily and more safely on the platform.
The importance of LLMs being used responsibly by businesses
There has been a global call for AI to have more regulations to enforce responsible use. The UN in particular has always advocated for the responsible use of AI, with calls for global discussions about how international collaboration can prevent continued increases in fraud, ransomware, cyber attacks and even surveillance operations.
In particular, Meta has stated that Llama 2 has undergone testing by external partners and internal teams to identify performance gaps. This aims to mitigate problematic responses in chat use cases and ultimately enhance safety and performance.
The company has spoken about the importance of policies around generative AI being informed by global experts and have created a forum as a result. This is hoping to act as a governance tool to deliberate on the values underpinning AI, LLMs and other new AI technologies.
With funding being increased worldwide to boost LLMs, the broad adoption of such systems could triple national productivity growth rates and make them a key driver of economic growth.