Kyndryl Bridge driving business efficiencies using AI & data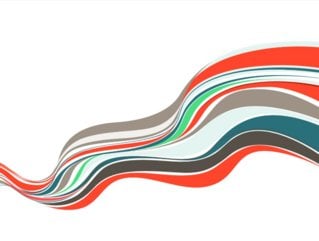 Kyndryl Bridge was launched in September 2022 - formed from the company's decades of expertise managing enterprises' complex, mission-critical environments
Kyndryl Bridge platform drives improved business outcomes and efficiencies for clients, all powered by AI, data and deep industry expertise
Technology infrastructure services provider Kyndryl has announced that more than 500 global enterprise customers are now operational on its open integration platform Kyndryl Bridge.
Kyndryl Bridge integrates AI, operational data and Kyndryl expertise to provide customers with a new way to operate their systems and deliver improved business outcomes.
The company is leveraging AI, data and its expertise, including intellectual property, patents, skills and deep industry experience, to accelerate the delivery of new innovations and services that provide value to organisations as they look to transform and drive efficiencies across their operation.
"Kyndryl Bridge reinvents the way CXOs manage their increasingly complex technology estates," said Martin Schroeter, Kyndryl Chairman and Chief Executive Officer. "No other company today offers an open-integration services platform such as Kyndryl Bridge to accelerate automation, drive efficiencies, better manage risk, and create a more sustainable operation – helping companies advance their growth objectives and deliver stakeholder value."
Kyndryl Bridge helping Kyndryl clients automate processes and drive efficiencies using AI
Kyndryl Bridge was launched in September 2022 after being formed from the company's decades of expertise managing enterprises' complex, mission-critical environments, and is an 'as-a-service' operating environment that includes a single marketplace, an operational management console and a service provider dashboard.
"The need for a multi-cloud management platform to control all on-prem and cloud resources is paramount for enterprises in migrating and modernising technology to the cloud while transforming their business, said David Tapper, IDC Vice President, Outsourcing and Managed Cloud Services. "Leveraging a multi-cloud management platform such as Kyndryl Bridge that can support public cloud providers, automate development and deployment processes, accelerate generating business outcomes and provide comprehensiveness of visibility into technology operations while using both AI to drive efficiencies and align consumption with user-specific needs and FinOps to optimise spend across cloud resources, map costs to business units and forecast spending and budgeting should help achieve these objectives."
"We see Kyndryl Bridge as a strategic tool guiding us on our transformation journey, delivering an open view into the full landscape of our technology environment, including security, servers, and storage in one place," said Andy Nason, Head of Service and Infrastructure Ireland, Bord Gáis Energy. "More importantly, we will gain actionable insights from Kyndryl Bridge that enables us to quickly observe, correlate, and take actions to transform more effectively as we progress with our cloud migration journey."
Alliance partners co-innovate on Kyndryl Bridge
Additionally, Kyndryl and its technology alliance partners are collaborating to accelerate and deliver real-time insights and innovation across IT estates.
"We are co-innovating with Kyndryl to develop new solutions that enable customers to gain greater visibility and value from their existing data estates and technology investments," said Chris Niederman, AWS General Manager of Global Systems Integrators. "By combining the longstanding expertise of Kyndryl's applied intelligence with the vast scale of AWS' data lake and machine learning services, we are working to better serve joint customers and help them more effectively leverage the data within their organisation for more informed business decisions that drive business transformation."
"We are working with Kyndryl to simplify and accelerate transformation for our customers," said Steffi Kuebler, SAP Senior Vice President, Head of Business and Data Transformation Solutions. "We're starting with new migration techniques and automation to reduce project timelines, as well as providing a holistic view of SAP and Non-SAP workloads from a single pane of glass."
"The combination of Kyndryl Bridge Services and the Red Hat OpenShift and Red Hat Ansible Automation Platform helps customers more efficiently design, deploy and accelerate their cloud transformation projects. This also enables customers to more easily tap into a robust ecosystem of capabilities that enable them to gain greater application visibility, control and cost management. Together, Red Hat and Kyndryl are helping customers unlock the value of their technology investments faster for real business outcomes," said Stefanie Chiras, Red Hat Senior Vice President, Partner Ecosystem Success.
In February, as reported by Technology Magazine, Kyndryl announced a new agreement with Stellantis, which includes brands such as Fiat, Peugeot, Dodge and Maserati, to provide technology services and manage the company's core IT infrastructure using Kyndryl Bridge.
Under the agreement, Kyndryl said it would support Stellantis through the management of IT infrastructure services across its operations, as the automotive giant aims to become the greatest sustainable mobility tech company in the world.