Kyndryl driving Stellantis' IT infrastructure transformation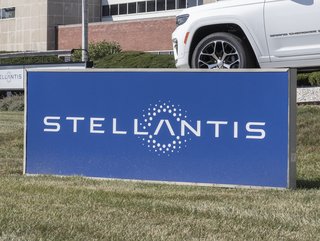 Stellantis is adopting Kyndryl Bridge to enable improved management of IT infrastructure and real-time insights across its technology environment
Kyndryl, the world's largest IT infrastructure services provider, has announced a new agreement with Stellantis to provide technology services and manage the company's core IT infrastructure.
Under the agreement, Kyndryl will support Stellantis through the management of IT infrastructure services across its operations, as the automotive giant aims to become the greatest sustainable mobility tech company in the world.
Stellantis, which includes brands such as Fiat, Peugeot, Dodge and Maserati, will use Kyndryl Bridge, an open integration platform that delivers solutions by leveraging Kyndryl's core technology strengths, for real-time insights and unprecedented control over its IT environment.
Infusing automation to drive efficiency and improve IT performance
Kyndryl will infuse automation to drive efficiencies, provide global service capabilities to align with business priorities, and improve the quality of day-to-day IT performance to ensure smooth and efficient operations across Stellantis' manufacturing facilities.
Kyndryl will leverage its talent base including at its India Customer Innovation Center for advanced delivery capabilities and customised solutions to support Stellantis' needs.
Kyndryl Bridge will enable Stellantis to:

Simplify and navigate a complex global IT estate following recent mergers to bring together multiple platforms
Infuse automation to drive efficiencies, including AIOps to identify the root causes of problems more quickly and to prevent recurring incidents
Obtain a bird's-eye view of its global IT estate with Kyndryl Bridge to better optimise business processes through data, automation, and AI as part of its overall transformation efforts
Global in scale, the agreement spans operations in the U.S., Latin America, Italy, France, Poland and India.
"We are excited to support Stellantis' transformation," said Angelo Cirocco, Managing Partner, Kyndryl. "They are charting a course for operational excellence and using Kyndryl's leading-edge technologies to support them as an industry leader in sustainable solutions."