Study find one in four SMEs hit by ransomware last year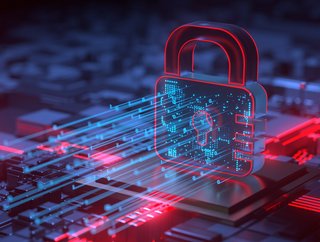 Nearly half of British SMEs surveyed rank cyberattacks among the biggest threats, with 68% more concerned about hacks in the wake of the Ukraine invasion
One in four British small and medium enterprises (SMES) (26%) have been targeted by ransomware within the past year, with almost half (47%) of those falling victim having paid the ransom to regain access to their files or systems.
The research, conducted by Avast, which last year merged in a US$8.6bn deal with NortonLifeLock to form the new brand Gen, also found that SMBs targeted by ransomware suffered significant ill effects from cyberattacks, with 41% reporting that they have lost data while 34% lost access to devices.
Today, cyberattacks continue to present an ever-changing threat to businesses across all sectors. NCC Group's Annual Threat Monitor report, which indicated ransomware attacks almost doubled in 2021, rising 92.7% on the previous year, while research by SonicWall found that 66% of customers were more concerned about cyberattacks last year.
Russia invasion of Ukraine a catalyst for increase in cyber attacks
Avast's research Russian invasion of Ukraine, and the associated reports of cyber warfare, appear to have acted as catalysts too, creating anxiety among SMEs. In fact, 68% of SMEs surveyed are more concerned about being targeted and hacked since the invasion began. Worries about cybersecurity generally have led to half of SMEs (50%) investing in cybersecurity insurance, despite costs rising elsewhere.
The research with 1,000 IT decision-makers at small and medium businesses in the UK showcases that British companies view cyber threats as high risk. Almost half of British SMEs surveyed rank digital security as one of the biggest threats they face (48% compared to 66% for financial risks driven by increased operating costs), and ahead of physical security (35%) and supply chain issues (33%).
"When it comes to Cyber Safety, we feel a great responsibility to help the most vulnerable groups, not just those who can fend for themselves," said Lindsey Pyle, Vice President of Strategy at Avast Business. "SMBs are one of these groups. They often have very limited budget and resources, and many don't have somebody on staff managing security holistically. As a result, not only are they lacking in their defence, but they're also slower to react to incidents.
"The results from this survey highlight the problem, particularly in connection with ransomware which large portions of the small business population are ill-equipped to handle. They often wind-up paying ransoms without any guarantees they'll get their data back. This is the saddest situation, but the good news is that unlike larger organisations, small businesses can be quick, agile and take advantage of a lack of bureaucracy to plan ahead before a crisis occurs. SMBs need to utilise these strengths to get prepared and to get a plan in place, which at the bare minimum should include implementing online and offline backups, installing an antivirus, setting up network monitoring and ensuring an automated patching regime is established."