Tech skills gap advanced by pace of digital transformation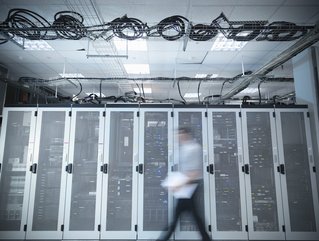 Research by Equinix found a lack of candidates with IT, cloud computing and AI skills is compounding recruitment issues as digital demands continue to grow
As the technology skills gap continues to impact organisations globally, research has found that UK IT leaders have serious concerns about staff retention and recruitment.
According to research by digital infrastructure company Equinix, 67% of IT decision-makers in the UK view a shortage of personnel with IT skills as one of the main threats to their business, compared to 62% globally. In addition, 61% of UK IT leaders acknowledged that the skills shortage has been exacerbated by the speed at which the tech industry is transforming.
Globally, the most common concerns identified by 44% of respondents were candidates with the wrong skill sets applying for jobs, and retention of current talent. In the UK, the results were slightly higher, with 45% of IT leaders highlighting applicants' skill sets not matching vacancies, while 49% felt retaining talent was an increasing challenge. In addition, half of UK respondents (50%) said shifting expectations of employees towards hybrid and flexible working models had added further pressure.
The report follows research published by McKinsey which suggested Europe will be vulnerable across all sectors on growth and competitiveness unless it catches up with other major regions on key technologies.
Unless the technology gap is tackled, the report 'Securing Europe's competitiveness: Addressing its technology gap' warns this crisis will handicap Europe on many dimensions, including growth, inclusion, and sustainability, and its strategic autonomy and voice in the world.
Cloud specialists, AI/ML skills and data analysis are most in-demand
Equinix's 2022 Global Tech Trends Survey found that, across the globe, the most in-demand tech employees are IT technicians (27%), cloud computing specialists (26%) and those with an AI/machine learning aptitude (26%). Other skills shortages raised in the research include data analysis (21%), data protection (21%), security software development (19%) and security analysis (18%). Globally, IT leaders anticipate the gaps in tech skills will remain similar in the future, with AI/machine learning becoming even more prominent. ​
Keri Gilder, CEO of Colt Technology Services, explained: "Finding the right skills is a real problem in the tech industry, especially on the software side. The reality is that with the softwarisation of services, all industries are seeking the same skills.
"One of the challenges here is a lack of awareness among young talent of the opportunities available within the tech sector. Connectivity providers don't appear in many use cases—even those at university level—despite all the work being done in areas such as subsea, satellite and fibre. We have to think collaboratively around talent, and work as an industry to bring in more of the diverse skills base waiting for an opportunity."
In response to skills shortages, Equinix said many global businesses are working hard to reskill people from other areas. Indeed, 62% said they reskill workers from similar industries, while 34% are trying to bolster their workforce with recruits from unrelated sectors. It is a similar story in the UK, with 57% of businesses reskilling workers from the IT sector and related industries, while 39% seek to reskill applicants from completely different industry sectors.
"The skills gap is present across the entire tech industry, but is particularly acute in operations roles where the rapid pace of change means the workforce needs to be constantly upskilled and expanded," says Gary Aitkenhead, Senior Vice President, EMEA IBX Operations at Equinix. "At Equinix, we run comprehensive training programs to ensure our current employees have the skills they need, but it is more difficult to find new recruits with the right skill sets.
"Ultimately, not enough people are aware of the career opportunities within the data centre industry. To help solve this problem, Equinix is trialling a number of initiatives in EMEA, including career transition programs such as the "I am Remarkable" project in the UK that aims to help people from diverse backgrounds return to the workforce after taking a career gap."