Europe 'missed the technology revolution boat' report says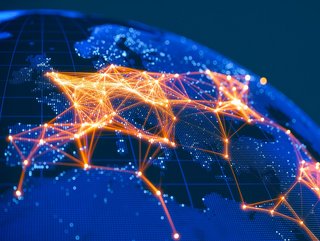 Unless tackled urgently, a technology skills crisis threatens to handicap Europe on many dimensions, including growth, inclusion, and sustainability
Europe will be vulnerable across all sectors on growth and competitiveness unless it catches up with other major regions on key technologies, according to the latest research published by McKinsey.
The report 'Securing Europe's competitiveness: Addressing its technology gap' warns corporate value added of €2 trillion to €4 trillion a year could be at stake by 2040. Unless the technology gap is tackled, the report warns this crisis will handicap Europe on many dimensions, including growth, inclusion, and sustainability, and its strategic autonomy and voice in the world.
"Although Europe has many high-performing companies, in aggregate European companies underperform relative to those in other major regions: they are growing more slowly, creating lower returns, and investing less in R&D than their US counterparts," the report says. "This largely reflects the fact that Europe missed the boat on the last technology revolution, lagging behind on value and growth in information and communications technology (ICT) and on other disruptive innovations."
Report shows evidence of the European technology gap
ICT and other tech sectors have spawned a range of transversal technologies, which are spreading horizontally across sectors and determining competitive dynamics. The McKinsey report looks at 10 transversal technologies and finds that Europe leads on only two.
In quantum computing, 50% of the top 10 major tech companies investing in this transversal technology are in the United States, 40% in China, and none are in the EU. In 5G, a key element of the future of connectivity, China captures nearly 60% of external funding, with the United States at 27% and Europe at 11%. In AI, the United States captured 40% of external funding in 2015–20. Europe captured 12% and Asia (including China) 32%.
Meanwhile in biotech, Europe has a strong science base and a robust pool of talent, and it proved during the pandemic that it can innovate. However, investment in biotech varies among regions. In 2018–20, the United States spent $260 billion, Europe $42 billion, and China $19 billion.
Europe can continue to build on its strengths, but if companies are to play at the scale and speed needed to compete in a world in which technology disruption is spreading everywhere, a reevaluation of long-held beliefs and trade-offs may be needed, the report adds.

AI sector struggling to recruit quality candidates
Earlier this year an IBM report found that the sector is struggling to find employees with adequate AI knowledge or experience.
The report, 'Addressing the AI Skills Gap in Europe', exposes a worrying shortfall in skills required for a career in AI. Although technical capabilities are vital for a career in the sector, problem solving is considered the most critical soft skill needed for tech roles among all survey participants (up to 37%). However, around a quarter of tech recruiters (23%) have difficulty finding applicants with this aptitude along with shortfalls in critical and strategic thinking.
"It's clear that the lack of skills and training could have a massive impact at a time of increasing global competition," said Sharon Moore MBE, Global Technical Lead for Government, IBM Technology. "The report showed that offering education and skills training is seen as a top priority for companies looking to improve AI recruitment in the future.
"The growing importance of AI across so many industries should provide ample scope for tech sector growth. Unfortunately, a shortage of AI skills means that these opportunities can be hard to seize."