Exec Q&A with Jake Madders of Hyve Managed Hosting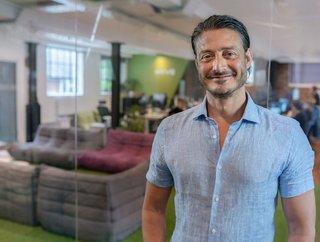 The Co-founder and Director of Brighton's Hyve Managed Hosting discusses the remarkable growth of the cloud startup, who're moving to new heights
Based in the UK and specifically the tech-centric hub of Brighton, Hyve are a leading cloud experts, priding themselves on providing resilience, scalability, flexibility, security and high performance.
Hyve empowers businesses to innovate and grow, offering cloud hosting products such as Private Cloud, High Performance Computing, and Dedicated Servers, plus their core mission statements of Extra-Mile-Support, Best-in-Class Hosting Architecture, and Value for Money.
Jake Madders, along with his business partner Jon Lucas, founded Hyve Managed Hosting, in 2001. Since then, in his role as Director, Jake has facilitated the growth of Hyve from a small start-up to a hugely successful managed cloud hosting company with a global customer base. With a long and established career in IT, Jake previously worked in infrastructure, internet services and architecture for an array of tech companies, including Microsoft, before founding Hyve.
Can you tell us about your role and responsibilities?
As a Co-founder and Director, my role is incredibly varied and covers every single aspect of the business. It can be about being strategic, planning for new deployments, corporate strategy, and project management. I also get involved in recruitment to build out the team, developing a culture and being a resource as a cloud architect.
What is your point of difference as a business?
At the core, we provide mission-critical business hosting solutions with a focus on secure private cloud infrastructure. What makes us stand out is our incredible levels of dedicated customer service. Every customer receives support from a dedicated team who know the needs of the business and their infrastructure. We don't mess around with tier-based support like other hosting providers. Our engineers become an extension of our customers teams with support tickets reaching the same team responsible for the project; we're proud of that direct-to-engineer relationship.
Additionally, we're also one of the few 100% privately owned cloud hosting providers left and that has let us keep a company culture we're proud of and provide the levels of custom service we have. Many of our competitors have been acquired by larger companies and this has meant they've lost their identity. We've never been interested in taking investment, all of our growth has been entirely organic.
What technology are you most looking forward to using more of?
With the way technology is advancing there are so many areas that are exciting but primarily I'm fascinated to use hyperconvergence to work on interesting new customer projects. For those unfamiliar, Hyperconvergence is a framework combining storage, computing, and networking into a single system. It helps to reduce data centre complexity and increases scalability. Compared to legacy systems hyperconverged infrastructure delivers simplicity and flexibility because of the integrated management capabilities.
The technology I'm most looking forward to using more of, are HPC environments. I'm very keen to investigate them more and hopefully discover how to provide high power computing at a cost-effective price point. HPC solutions deployed correctly can be used for intense research, media and entertainment, AI & ML, and financial services where it's being used in real-time to track stocks and trades.
What has been your career highlight prior to your current role?
I think my career highlight prior to this role would be during my time at Microsoft when I worked on MSN EMEA. I spent a large amount of time travelling, mainly to Sweden, which happens to be one of my favourite places. I was responsible for training local branches about MSN infrastructure. Travelling the world and doing what I loved was and still is an unforgettable experience; it's ultimately what led me to start Hyve.
What has been your highlight in your current role?
In my current role, I think a key highlight for me was just before the pandemic in 2019. We launched in multiple countries - including Geneva, Zurich, Madrid, Miami, Bogota and Tokyo - in just 12 months, which was a momentous achievement for the whole team and one I am particularly proud of being able to lead. Being able to take the team with me as we explore the world while deploying new cloud environments really is the cherry on top.
What is your leadership style?
We're a tight knit team, I think that comes with being a fully private owned business. The team is included in every step of the journey, and I personally believe collaboration is so important when you're a leader. I try at every point to empower my staff and I trust them to do what they're good at. As a Director, you can't be amazing at everything, and I've learnt to let go a little bit as the company has progressed.
What exciting plans do you have coming up as an organisation?
We've actually just signed the lease on brand new skyscraper offices in the centre of Brighton. With our continued growth and expansion, we've outgrown the current offices and it's exciting to be taking the next step to somewhere larger.
As well as an expansion in premise, across the next year we also have continued deployments across the globe to meet our customer's needs. Coming up we're looking at expansion and deployment in Amsterdam, Frankfurt, Sydney, Singapore, and LA, with exciting new projects in the pipeline for government agencies, crypto and blockchain technology companies.