Dell Technologies on how to optimise your hybrid cloud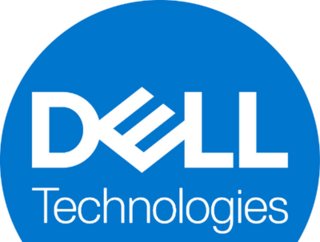 Rob Lamb is Client Principal and CTO UK&I for Dell Technologies. He joined us for an exclusive interview into the world of hybrid cloud management
Dell Technologies are one of the world's leading IT and workforce solutions providers. They help clients manage cloud infrastructures and increasingly, the emerging adoption of hybrid cloud.
Hybrid cloud is a combination of public and private cloud (on premise data centres) that when managed correctly, could bring enormous business benefits by allowing data and applications to be shared between them.
Driven by the COVID-influenced shift to the 'new normal' of home working, Dell Technologies CTO UK&I, Rob Lamb, told us how businesses are optimising their IT budgets to try and create opportunities for quicker decision-making, cost reductions, enhanced customer engagement, and to ensure privacy.
What is the real need for optimising hybrid cloud management?
Organisations are attracted to hybrid cloud because, on paper at least, it enables them to mix and match on-premises infrastructure, private cloud resources and public cloud services to build a cloud architecture that best fits their needs. However, these different architectures involve multiple components, requiring different toolsets and skillsets. Before you know it, you need a plethora of tools, which may or may not have cost implications.
Public cloud vendors offer an array of tools to monitor and manage workloads hosted on their clouds. Although these services work well if your workloads run exclusively on a specific vendor's cloud, these native tools only help you manage the parts of your infrastructure in that particular cloud. They will not work across public clouds or with private clouds and on-premises resources. While significant advancements in the alignment of monitoring tools for some aspects of the architecture are being made, monitoring and reporting remain divergent in other areas.
Data ingress and egress, the movement of data into or out of a cloud environment, is a further example of an area where cloud vendors have different data management tools and different charging bands for movement of data. This means multiple tools may be needed to achieve a single data ingress or egress activity.
What are the key issues that cause inefficiency?
A key cause of inefficiency lies in how organisations let their cloud solution build piecemeal rather than through deliberate strategy. Retrospectively applying logic to an organically built system is prone to problems down the line. In Dell's 2020 bi-annual Global Transformation Index, some 80% of senior decision-makers at mid-size and large companies said they see hybrid's substantial value. But only 5% say that they've achieved their goal of having a consistent hybrid cloud. That same survey found that 35% of respondents will be investing in arranging their multi-cloud environment so that each application is deployed in the most appropriate cloud.
What could go wrong if the right foundations aren't in place?
One of the most significant and increasingly well-publicised problems relates to data security. Often customers are unclear about their responsibilities when using public cloud infrastructure. Data breaches become far more likely by not having the right tools, policies, and procedures to ensure solutions are appropriately hardened.
That said, what is more common is data loss through failure to architect correctly. Cloud providers often reserve the right to reboot a host at any time with no notice. If your application is not architected to cope with that, any transactions occurring during the reboot will be lost.
By far and away, the most common problem, often leading to the repatriation of workloads, is uncontrolled cost. With a hybrid cloud model, you will have costs coming from both public cloud and on-premises deployments. The on-premises workloads fall under the capital expenses (CapEx) model, which is well understood and generally well-managed. Capacity planning is often carried out in a spreadsheet, with the cost being a straight line depreciated over the life of the hardware. However, public cloud relies on the operational expenses (OpEx) model, where you pay monthly for what you use. This means that spending can vary greatly from month to month, and monitoring the cost is very important to understand exactly where and when spending occurs and why. Failure to have the right tools in place to monitor consumption of the services, whether by leaving too many idle instances running or storing your data on the wrong storage tier, drives the cost up.
How can enterprises organise and build resources that are suitable to their own needs?
I would say start with a clear strategy, don't just play "follow the leader". A hybrid cloud strategy should never be adopted just for the sake of doing hybrid cloud. Know what business goals and objectives you want the hybrid cloud to fulfil. It isn't enough to pick some cloud services and begin using them – that will lead to one or more (probably all) of the problems previously discussed. Make sure your strategy and operation plans enable you to:
Simplify operations – how do you achieve consistent infrastructure with consistent operations?

Innovate faster – spend time choosing the cloud services and capabilities that support business growth instead of routine maintenance services. Don't just do cloud for IT's sake!

Control costs – as mentioned, you need to achieve a predictable and transparent cost and resource model.

Mitigate risk – Make sure your cloud choices enable you to meet any regulatory and industry standards and are compliant with things like GDPR, ISO standards, NERC-CIP etc.

Quickly move workloads – you need to move workloads between any host in any location easily. If you can't, you've just achieved lock-in.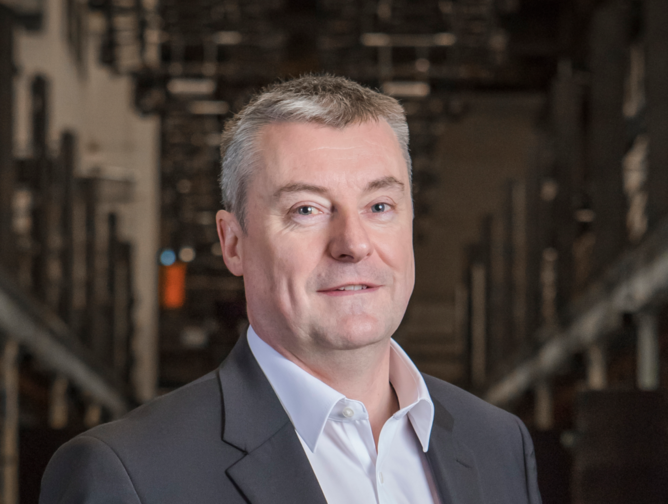 What are the pitfalls when trying to optimise hybrid cloud management?
Start by knowing what business goals and objectives you want the hybrid cloud to fulfil. Then:
Don't jump in too quickly – architecting and implementing a hybrid cloud is a complex process. Decision-makers should understand the range of cloud services, on-premise architectures and management tools without rushing into a decision.
Know your applications - When considering extending your application to the public cloud, you cannot expect everything to work as it does on-premises. There will likely be a fundamental difference in how the cloud infrastructure looks and operates compared to your data centre. Can your applications cope with that? What are the latency challenges?
Avoid cloud-native toolsets where possible – look at third party offerings for management and monitoring toolsets that are compatible with a broad range of hosting environments.
Have a solid governance policy – the more layers you have in your cloud architecture, be that different cloud services or different infrastructure combinations, the harder it is to ensure they're all configured in a consistent, predictable and management efficient fashion.
Accept (and embrace) the need for continuous change – the whole concept of hybrid cloud is to maximise flexibility, so don't presume to define it once and then treat it as if it's set in stone. Be prepared to move workloads and change hosting decisions and designs as cloud cost models or business needs change.
When hybrid cloud management is optimised, what should CIOs do next?
In recent years, most companies have been on one hybrid cloud trajectory: looking to achieve flexibility and consistency across their on and off-premises environments. However, while infrastructure managers have been pursuing simpler models and fewer locations, the applications and business use cases are moving in the opposite direction; more data, coming from more devices in more locations, producing more use cases for that data.
This is being driven by the shift from centralised computing to a distributed edge computing model. Sensors and smart devices capable of generating massive data volumes are becoming the norm in many industries. Some cloud services are looking to differentiate themselves by providing AL & ML capabilities that their peers are not.
CIOs will face the challenge of embracing multi-cloud while leveraging services from many vendors. In that scenario, their ability to achieve consistency and standardisation is diminished significantly, if not rendered entirely impossible. They will need to have the capability and decision-making frameworks to enable data sets to be analysed at the edge, for subsets to move seamlessly from the edge to one or more cloud services and then for outputs to land with an end-user/consumer in near real-time.
CIOs should take an outcomes-based perspective on their infrastructure, which means looking at how they collect and store their data to unlock its full value. Our recent Data Paradox study, commisioned by Forrester Consulting, found that 47% of decision-makers feel that the quality of their actionable insights has decreased or plateaued compared to where it was three years ago. They must map business outcomes to digital infrastructure requirements if they are to succeed in making the most from their data.