Executive Q&A with CEO Guy Levy-Yurista of Synthace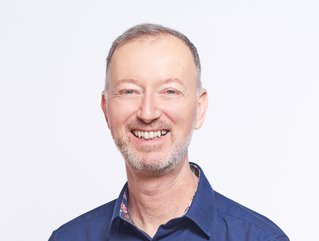 Chief Executive Officer, Guy Levy-Yurista, Ph.D, describes how how the cloud-based company Synthace is changing the game for scientists within R&D
Guy Levy-Yurista, Ph.D., is the Chief Executive Officer of Synthace. He is responsible for leading the executive team, setting the direction in the market, and managing investor relations.

Synthace is a cloud-based experiment SaaS (software-as-a-service) platform that enables life sciences R&D teams to deliver science that would otherwise be impossible. It helps scientists innovate faster by automating high throughput experiments, structuring complex datasets, and allowing them to use powerful methodologies like Design of Experiments (DOE).

So instead of spending hours working with pen, paper, and pipettes, scientists can spend that time focused on answering the questions that will solve humanity's most pressing problems.
Synthace pride themselves on their Customer Success team, who devote time to working with companies of every scale and scope, from a handful of people at an early-stage biotech startup, to departments at world-leading Universities, or to entire teams working in the world's biggest 'household name' life science companies.
He tells us what makes Synthace a life sciences pioneer...
What is the competitive business advantage of your company?
Our competitive advantage is our people. Some will call that a cliché response, but I've never seen it truer anywhere else. We have a truly unique blend of people here, all of them working towards the same goal: unleashing science for the improvement of all of humanity. We're doing this by building software that helps make scientists' lives easier and lets them do science they couldn't do before. While we are fundamentally a software company, we're also unique in that we have a team of scientists working from our own lab. This uncommon mix of deep software expertise and cutting-edge scientific prowess is especially powerful. It gives us a better understanding of who our customers are, what they're trying to do, and what matters most to them.
What initially drew you to join the company?
I've known I wanted to work in the life sciences for a long time. It is the single most interesting and challenging space to be in right now, I believe, for two reasons. The first is that there is so much untapped potential for SaaS companies to make a difference in the transformation of an industry relatively slow on the uptake of digital technology. The second reason is simple: when we help an R&D team discover a new target for treatment, or develop a new drug that goes on to save lives, we know we're doing far more than helping boost somebody's bottom line: we're making a difference in the real world, a difference to the lives of real people. There are not many places where you can say that. It's priceless.
Describe some of your key market challenges right now
We're working in an industry that is traditionally slow on the uptake of digital solutions. Caution is the watchword of major life science companies because of the scale of investment and the length of their drug development timelines. The cost of any major upset can be astronomical, so new tech adoption can be slow. We're also a new category of product that this industry hasn't really seen before. While there are many platforms digitizing life science record-keeping or automation, we've seen practically nobody else have the audacity to address, capture and digitalize the entire experimental life cycle. Apart from one or two very early stage outliers, our platform stands alone in its ability to digitize experiments, empower automation, and structure the data those experiments produce. But because the alternative is tedious manual work and data wrangling, once a customer truly understands what we're doing and how we can help them, they move heaven and earth to make the most of what we offer.
What technologies are you looking to develop further?
The Synthace platform is a new species of SaaS in the life sciences. The problem space we're working in is unusually complex, but the payoff is enormous. We're building a way for scientists to reduce the distance between imagining what they want to do, making it happen in their lab, and then structuring the data they produce so that they can get to work analysing it. Some of the early-stage product features we're working on internally, right now, are extraordinary. Specifically, we are looking at ways to automate the entire domain of experiment design by the use of advanced AI and machine learning technologies. Imagine a scientist stating the goal of the experiment in general terms and the Synthace platform suggesting several potential setups for her to choose from, analysing the expected trade-offs, time required for each scenario, and the expected outcomes' robustness. If we get it right, we will be able to help unleash incredible scientific potential, shifting a lot of the scientist's effort from menial execution to deep thinking.
Who are your key partners in your technology ecosystem?
As we set out to build the most comprehensive life sciences R&D cloud we are expending a lot of energy, brainpower, and resources in also developing the supporting ecosystem. Key partners in this effort include the hardware vendors whose equipment fills our customers' labs. Typically, these are companies that make liquid handlers like Tecan, Hamilton, SPT Labtech, and Formulatrix. We've built our software to work with and integrate the equipment these companies make because this is what drives a real difference in the working lives of the scientists using this equipment every single day. Other elements of the ecosystem we are developing are big data and advanced analytics providers, cloud infrastructure vendors, and AI and machine learning developers. Google and Sisense are amongst the notable names we are deeply engaged with and who share our passion and mission to change the world for the better by unleashing the full potential of science.
What is your leadership style?
My leadership style is all about the people. This may sound easy to achieve: simply build a great culture. This is obviously much harder than you'd think. At Synthace, we're building a culture that's diverse, authentic, creative, and that puts the product first. I lead like this because the old adage is true: culture eats strategy for breakfast. That's why one of the first things I did when taking the reins was to recruit for a new kind of role that I'm yet to see in many other places: a People and Culture Director. An important part of this approach is measuring our success: it's not enough to just feel like we're doing better, I want to know about it and measure it. So that's something we're working on right now: setting up multiple OKRs and tracking our KPIs on an ongoing basis.
In terms of growth, what's next for your business?
We see a future where every new hire at a life sciences company is given a lab coat, a laptop, and a Synthace license. Our cloud software will be a fundamental part of how scientists will do science, now and in the future, so we're bullish about growth. Right now, scientists in 7 out of the top 10 pharmaceutical companies are using Synthace, we're regularly bringing new logos on board every month, and we're expanding how we help our current customers by developing our platform. At the end of the day, the way we grow is by delivering value to our customers to the point where they can't imagine how they'd do their work without us. For our current customers, this is already true.