Informatica: Joins forces with Microsoft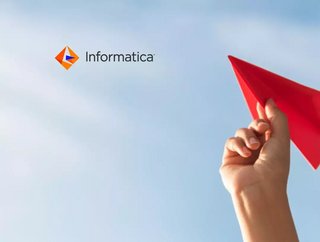 Informatica and Microsoft offer Modern Cloud Analytics program on Microsoft Azure. Plus, BizClik announces a new webinar from them!
Enterprise cloud data management leader, Informatica, have announced a joint Modern Cloud Analytics program with Microsoft Azure.
The move is designed to provide customers with lowest cost and lowest risk paths to modernise PowerCenter ETL and on-premises data warehouses to Informatica's Intelligent Data Management Cloud (IDMC) on Azure and Azure Synapse Analytics. 
What do you get when you combine Informatica data management with Microsoft Azure's analytics?
With this new alliance of Informatica's rich data integration capabilities with Microsoft Azure's unified analytics platform, their customers will now have a cheaper and faster path to the benefits of cloud analytics.
The Modern Cloud Analytics program is available to joint Microsoft and Informatica PowerCenter customers migrating their on-premises data warehouse and extract, transform and load (ETL) workloads to intelligent data management centres on Azure and Azure Synapse Analytics.
Benefits also include:
Informatica's Migration Factory for Informatica PowerCenter customers that automates 90% plus of existing data integration mappings to IDMC on Azure and Azure Synapse Analytics.
No cost access to cloud data warehousing and cloud data management experts from both Microsoft and Informatica to guide customers with best practices and ensure successful migrations.
Financial incentives from Microsoft and Informatica for software and professional services that significantly reduce the cost of migration.
The ability to purchase IDMC through Azure Marketplace, enabling customers to apply their entire IDMC subscription to their Microsoft Azure Consumption Commitment agreement.
Sign up to receive additional information on the Modern Cloud Analytics Joint Program here.
Why is this such a big deal?
Amit Walia, CEO, Informatica, explains that they want to "offer our customers a seamless, streamlined and financially compelling program to migrate and modernise mission-critical data workloads to the cloud with Microsoft." 
He continued to say: "we're focused on delivering a cloud data management platform that helps our customers re-imagine their business in incredibly innovative ways."
Scott Guthrie, Executive Vice President, Cloud + AI, Microsoft, was equally praiseworthy, commenting that "Microsoft and Informatica share a cloud-first vision and are committed to helping our customers accelerate their cloud migration journey."
I'm interested in this topic - where can I learn more?
BizClik Media Group are inviting Informatica's Data Governance & Privacy Segment Leader, Kash Mehdi, and Microsoft's General Manager of EMEA – Data & AI, Jens Hansen, in front of the cameras for a discussion on 'Driving Business Transformation with Intelligent Data in the Cloud'.
On the agenda, they'll be discussing:
How organisations have accelerated mission-critical digital transformation initiatives and modernisation to the cloud.
How companies have successfully transformed and delivered measurable value for the entire organisation by empowering teams with trusted data.
Explain how to understand where the data is coming from; how to move it and democratise the data across the organisation, and insights into the the types of controls they should have to ensure privacy and security.
Tune in to our webinar on November 16th at 1pm (GMT) to see how these titans are changing the landscape of data.
About Informatica
Informatica, an Enterprise Cloud Data Management leader, empowers businesses to realise the transformative power of data. They have pioneered a new category of software, the Informatica Intelligent Data Management Cloud (IDMC), powered by AI and a cloud-first, cloud-native, end-to-end data management platform that connects, manages, and unifies data across any multi-cloud, hybrid system, empowering enterprises to modernise and advance their data strategies. Customers in more than 100 countries and 84 of the Fortune 100 rely on Informatica to drive data-led digital transformation.