Major Finnish telco Elisa joins forces with Google Cloud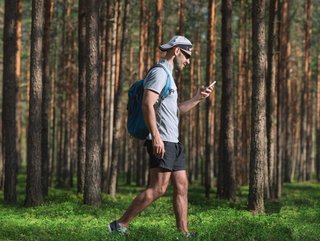 5G leader Elisa has built Google Cloud into its hybrid cloud offering, which offers cloud capacity, cloud management, and control and expert services
Google Cloud and Finnish telecommunications digital services provider, Elisa, have today formed a partnership accelerate Elisa's cloud transformation journey and a number of joint innovations.

Elisa, 5G pioneers, aim to leverage Google Cloud's infrastructure, storage, advanced data analytics, and hybrid cloud management services.

5G is a next-generation mobile network that is significantly faster and more reliable than previous networks. The 5G network can also accommodate significantly more concurrent users without network congestion and slowdowns.

Elisa are aiming to accelerate its go-to-market activities, explore new edge computing possibilities, and build enhanced experiences for their customers.

Commenting on the strategic collaboration, Elisa CEO Veli-Matti Mattila, said: "We're at a pivotal moment in our cloud journey and we wanted a cloud partner that would support our next steps in our digital development. We are a customer-centric organisation continuously transforming our business and we're looking forward to collaborating together with Google Cloud on joint innovations for our global customers."

Google Cloud have made significant progress in the 5G landscape, reeling off an impressive client list that includes Ericsson, Verizon, AT&T and a recent partnership with Nokia, who Nokia have deployed a 5G liquid cooling base station solution — AirScale Base Station — to help Elisa Finland curtail its power consumption and CO2 emissions.
Thomas Kurian, CEO, Google Cloud, said on the partnership: "The telco sector is undergoing significant modernisation and Google Cloud's expertise in data analytics, multi and hybrid cloud management, and edge computing is supporting industry players to navigate this change. Elisa is a market leader in telecommunications and digital services, and we're proud to be part of its digital transformation journey."

Sustainability mission vital to both Elisa and Google Cloud
With customers in more than 200 countries and territories, Google Cloud will play a key role in accelerating Elisa's ability to digitally transform their business in regards to infrastructure, platform, industry solutions and expertise.
With a claim to posses 'the cleanest cloud in the industry', Google will understand Elisa's mission to achieve a sustainable future through digitalisation. A provider of 'sustainable solutions' for over 2.8 million consumer, corporate and public administration customers in their core markets of Finland and Estonia, as well as in over 100 countries internationally, Elisa can count also count Vodafone and Tele2 as international cooperation partners.
In 2021, Elisa's revenue was EUR 2bn and they employed 5,300 people in more than 20 countries.