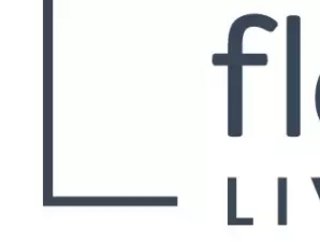 Technology Magazine speaks to floLIVE, makers of floNET, the world's first cloud-native, Software-Defined Connectivity (SDC) solution
Who is floLIVE?
floLIVE provides a full suite of global, secure, cloud-native cellular connectivity services and advanced 5G network solutions to enterprises, mobile operators and cloud providers. Its platform comprises local core networks that provide local connectivity while being centrally managed and controlled over the cloud; this unique approach enables enterprises to benefit from high performance, secure and regulatory-compliant local connectivity with the flexibility and elasticity of a cloud-native platform. floLIVE's solutions are offered as-a-service and support a pay-as-you-grow business model.
The pace of growth has been extreme this year. Through intensive work, the company has obtained local connectivity and IMSI ranges in countries where there are major compliance and privacy issues for IoT providers. This has allowed floLIVE to gain a large slice of recognition within the market. Seven new MNOs were signed this year alone, and in the process to complete another five within the next two quarters of 2022. As 5G becomes more mainstream, floLIVE is earmarked as the connectivity provider that's going to help businesses hit the ground running with IoT.
Unique competitive advantage of business
floLIVE's floNET, the world's first cloud-native, Software-Defined Connectivity (SDC) solution, is based on a globally distributed array of local core networks installed in key countries and regions, where each core is connected to a local Mobile Operator. Each MNO allocates IMSI ranges that are dedicated to floNET, contributing to our growing IMSI library – the largest of its kind in the market.
Uniquely, as the business owns the whole technology stack (including core network, BSS, SIM management and connectivity management) they can offer MNOs their IoT platform for the client's own use cases. Owning the technology provides much flexibility, and means floLIVE can accommodate a wider range of business models than any other provider. floLIVE strives for global connectivity, and therefore, has local IMSIs in the toughest countries where only local connectivity is compliant, including India, Brazil, China, UAE, KSA, Australia, Africa, US, and Turkey.
floLIVE says it stands out from the competition with a focus on simplicity. The company provides a single unified view for all SIMs, a single SIM card for all devices that can be used all over the world, a single integration with one API, a single governance strategy which is local connectivity everywhere to sidestep data privacy issues, and most importantly - a single level of performance, which is a top notch service and security with high throughput and low latency.
Whitepaper & client case studies
OneLifeTeam International Provides Users Safety and Security with floLIVE Connectivity
Wingz Gains Ultimate Availability and Full Fleet Control with floLIVE's Multi-IMSI Approach
Whitepaper: The Evolution of Global Connectivity
What makes the innovation so important?
floLIVE owns the entire technology stack (including core network, BSS, SIM management and connectivity management), and can therefore offer MNOs an IoT platform for their own use cases. This is a huge advantage and encourages MNOs to work with floLIVE as they benefit from complete flexibility, as a wider range of business models can be accommodated - more than any other provider.
What lies ahead for 2022?
floLIVE has a very exciting start to 2022 as the company continues to extend their global network and IMSI library. There is a planned upgrade of floLIVE's platform to 5G. Additionally, focus will be placed on the cloud offering for MNOs, as well as on-boarding some key Tier-1 enterprise customers.
"We are witnessing a growing demand for seamless, global and secure connectivity services among enterprises and are in a great position to serve this market with our advanced platform and deep market understanding. Many solutions in the market provide some of the required elements, but no single vendor offers a holistic service like ours." - Rony Cohen, Co-founder and Head of Business Development, floLIVE