Red Hat and Accenture to accelerate hybrid cloud innovation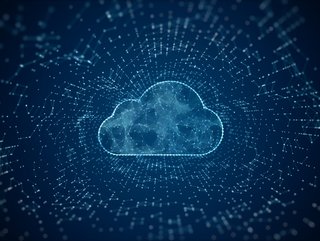 Red Hat and Accenture have expanded their partnership to help organisations adopt open hybrid cloud technologies to drive innovation and IT modernisation
Provider of open source solutions, Red Hat, has expanded its nearly 12 year strategic partnership with Accenture, to further power open hybrid cloud innovation for enterprises worldwide.
Together the companies are jointly investing in the co-development of new solutions to help organisations more seamlessly navigate a multi and hybrid cloud world, define their strategy, and accelerate their pace of innovation to get to value faster.
"Organisations are increasingly turning to hybrid cloud to help overcome complex challenges around core business functions like customer service and supply chain, and to drive growth and innovation," Raj Wickramasinghe, Hybrid and Emerging Platform lead at Accenture. "Through our expanded alliance with Red Hat, we can further help clients embrace the cloud continuum to enable greater operational efficiency and drive innovation."
What solutions are the two companies providing?
To further help organisations Red Hat and Accenture are co-developing new solutions over the next year with an initial focus on the following four areas:
Hybrid cloud application – They are helping clients develop a holistic cloud strategy that embraces hybrid to enable greater operational efficiency and drive innovation based on Red Hat OpenShift.
Automation – Developing solutions that automate and orchestrate workloads across the IT infrastructure to reduce risk and lower costs of technology operations. This includes the development of Accenture solutions on Red Hat Enterprise Linux and Red Hat Ansible Automation Platform to deliver stable, automated cloud computing capabilities.
Edge Computing – New solutions under development by Red Hat and Accenture are focused on analysing and processing data where it is generated to improve the customer experience and reduce latency. With Red Hat OpenShift and Red Hat Ansible Automation Platform, applications can be deployed and automated at the edge, reducing dependency on a physical footprint.
Sovereign Cloud – Organisations are navigating an intricate patchwork of technology solutions while aligning with new, emerging industry standards and compliance requirements in various countries and sectors. Together the companies are committed to helping clients control the location, access to and processing of their data in the cloud through open source technologies and services.
Operating in the hybrid cloud
A recent IDC white paper sponsored by Red Hat revealed that organisations can accelerate application migration projects by 47% and achieve a three-year return on investment of 523% when implementing Red Hat OpenShift with a Red Hat accredited global systems integrator such as Accenture.
Stefanie Chiras, senior vice president, Partner Ecosystem Success at Red Hat said: "Operating in the hybrid cloud enables customers to optimise their existing systems with the added layers and capabilities necessary to support innovation and efficiency at scale. At Red Hat, we believe that success not only lies in the technical components we bring to the cloud, but also with the impactful partnerships that drive successful implementations and business outcomes. Our long-standing collaboration with Accenture means that customers have access to the open source solutions they need and expertise they can trust to navigate the complexities of open hybrid cloud and grow their business where it needs to be - in the cloud."