Remote work is a cybersec nightmare: it's time to wake up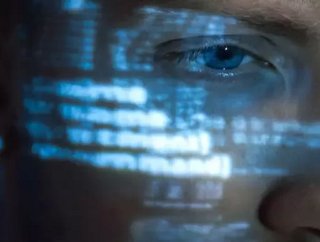 Cyber attacks are on the rise, and defences are compromised by remote working, says Darren Guccione. It's not too late to act...
Much has already been written about how Covid-19 has fundamentally transformed the way we live, work and interact with each other. But one of the most significant changes to people's lives has, without a doubt, been the introduction of widespread remote working. With offices around the world having to shut down at the start of the pandemic and most of them remaining closed, we are only just starting to see the long-term implications of remote work.
Some of these are incredibly positive, like people being able to spend more time with their families or no longer needing to commute. Others, such as a lack of social interactions, are far less so. And now, eight months into the pandemic, we are starting to see another clear downside to remote working emerging – the significant cybersecurity risks it creates for companies. Unaddressed, these risks can have a crippling effect on organisations.
The current threat landscape
With the majority of employees still working remotely and, consequently, having access to sensitive and business-critical information in their own homes, research has found that organisations in the UK are most concerned about a lack of physical security in people's houses and flats, and the devices they use becoming infected with malware. In fact, one-third of attacks on UK businesses over the last year were caused by compromised or stolen devices. The threat is therefore very real and the concern more than justified.
Whereas in the past access to virtual information was primarily provided via devices that were all in the same physical space – and hence easier to manage and protect – a break-in occurring in an employee's home or a compromised personal device now poses a real cybersecurity risk to organisations. But it isn't just the physical threats that are worrying organisations. The virtual space is also becoming increasingly dangerous for UK businesses that are considered a lucrative target for cybercriminals.
Just under two-thirds of UK companies say that they had been targeted by a cyber attack in the past year, with half of those attacks being malware-based. Sometimes these attacks are carried out with financial gains in mind, which is often the case when ransomware is involved. Increasingly, though, cybercriminals are resorting to phishing attacks or social engineering to obtain user credentials and use them to cause havoc or sell them on the dark web. Research has shown that 62 per cent of businesses globally, and a worrying 79 per cent of companies in the UK, have seen an increase in phishing/social engineering attacks over the last year. 
It is imperative that organisations keep cybercriminals from getting the keys to their kingdom at all costs. In cybersecurity, prevention is usually better than cure.
Readying the defences
Organisations that want to properly protect themselves from the cybersecurity risks associated with remote work need to first of all assess their current remote work processes, systems and policies. Often, organisations simply continue to operate in exactly the same way they always have, regardless of whether their workforce is operating remotely or not. An important first step here will be the development of a clear and specific remote work security policy, something 57 per cent of organisations in the UK currently don't have in place.
The creation and rollout of such policies should be tightly connected to extensive cybersecurity training sessions for all employees. Over two-thirds of UK businesses have not provided their remote workers with any form of cybersecurity training. With cyber attacks becoming increasingly sophisticated, it will be critical for employees to spot and avoid any attempt at breaching an organisation's systems and networks. After all, employees are every organisation's first line of defence.
Crucially, businesses need to think about how and where they store their most sensitive information like user credentials or critical files. Ideally, organisations will use zero-knowledge encryption to protect these files so that, in the event cybercriminals do breach a company's defences, they will be unable to access any encrypted information. A centrally-managed cybersecurity platform allows companies to protect their credentials by quickly and easily resetting them and revoking access to existing users to stop criminals in their tracks before they can wreak any havoc.
Remote working has played a pivotal part in keeping businesses and the UK economy going. But in a rush to get operations back up and running again at the beginning of lockdown, many organisations have neglected to think about the cybersecurity implications the sudden migration away from a secure office environment and into people's homes will have. For most, it isn't too late to fix this. If UK businesses take stock of their remote work policies and systems now, re-evaluate them and put adequate cybersecurity solutions in place, they will be able to fend off the growing barrage of cyber attacks aimed at them.
Darren Guccione is CEO and co-founder of Keeper Security