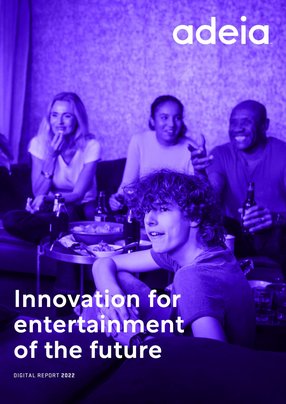 ADEIA: Innovation for entertainment of the future
Serhad Doken, Chief Technology Officer, shares insight into the IP business Adeia, which invents, develops and licences innovations that advance our lives
Chances are, the technologies that you have experienced video content on and through have been shaped by Adeia. From digital cable and DVRs to Electronic Programme Guides and conversational user interfaces, the technologists, scientists and engineers in Adeia's highly-experienced research and development lab in San Jose, California have an iconic legacy that includes over 8000 patents across the world of entertainment and beyond.
As video consumption grows, and consumers explore and experience video in new ways, the need for content storage and high-performance computing (HPC) present fresh opportunities for Adeia to do more of what they do best: develop patentable innovations that expand the industries they serve.
A new beginning
Following a US$3bn merger in 2020, TiVo Corp.'s parent company, Xperi Holding Corp., decided this year to announce a standalone intellectual property (IP) business.
"Following separation, Adeia will be the leading independent IP licensing business, driven by its pioneering media and semiconductor innovations," said Paul Davis, who has moved from his Chief Legal Officer and Corporate Secretary role at Xperi – a Silicon Valley-based entertainment tech company – to take over as CEO.
While not a household name, Adeia is nevertheless present in millions of homes. An innovator in recommendation personalisation, search discovery, metadata user interfaces, user experience, and semiconductor domains going back to the early nineties, it has also grown with a string of high-profile acquisitions such as Veveo (a Natural Language Processing pioneer) and Pelican Imaging.
The logic behind the separation of the holding company and the product business is to unlock value for shareholders and investors. Adeia's role is now firmly placed in long-term research and monetisation of that research, with a high focus on intellectual property.
The media-focused business will continue its work with pay-TV providers and OTT (over the top) video service providers, including notable names Netflix, Disney, and HBO, as well as consumer electronics OEMs and social media companies.
The company ensures it has an army of employees equipped with PhDs, looking not just at what is coming in the next few months, but in the long term. "We work on tough technical problems, and we're fully supportive of inventions and inventors," said Serhad Doken, Chief Technology Officer at Xperi, who will now lead technology at Adeia.
For nearly 30 years, Doken has worked with CEOs, CTOs, CFOs, corporate strategy, business units, professional services, sales, legal groups, and M&A (mergers and acquisitions) teams during every interaction, day in and day out.
"I was brought in to build the media R&D team last year, as we are getting ready to separate as a public company during Q3 of 2022. I have a long tenure working on innovation-specific roles at various companies. This was an exciting opportunity for me to work at the top of the innovation funnel yet again, with the potential to invent the future as the sole focus of the role," Doken explains.
To deliver on long-term strategic goals, Doken has built a team of experienced inventors and innovators who work on the next generation of user interfaces and technologies such as augmented reality, virtual reality, volumetric video (3D), cloud gaming, connected advertising, light-field displays and compression, next-generation streaming, 3D-content engines, and many other technologies that branch from connected, home-related services such as spatial audio, content security and moderation.
Moving outside the home, the team works on virtual collaboration and the evolution of video conferencing from where it stands today to the next generation of network convergence.
Much of what Adeia does is underpinned by AI (artificial intelligence) and related to media, such as natural language processing (NLP) and computer vision.
Doken adds: "For any company who's active in these fields – whether it's for products they have today or they're thinking of launching new products and services in new markets, Adeia will be there to tackle the toughest R&D challenges the media can throw at us."
Smart, immersive and personal content delivery
It's a widely accepted fact that consumers gravitate to video services that are personalised. To achieve such personalisation, according to Doken, vast amounts of multi-modal data needs to be processed in real time and automated metadata needs to be created. Both would help enable faster searches, as a basic example, within a very vast library.
"If I wanted to search for movies – for example, videos that were shot in London during the last 10 years that have Daniel Craig in it, that both my wife and I may like – that's not an easy task. If I were to ask the same question of my smart speaker, that's an even more difficult query to interpret since it's such a long, cascaded question. Our innovations, in practice, provide the best answer for the user in a very short amount of time," said Doken.
When dealing with content, privacy and security are also concerns that the whole industry is looking at. The shift from a linear TV world into a connected TV world will have significant ramifications for advertising.
"It was easier in linear TV because your cable company or the TV service provider had a lot of data about you, but, in a connected TV world, you're interfacing with many applications, and they may not necessarily be aware of each other. That's why you see a lot of consortiums in the connected TV advertising world, each trying to come up with standardised solutions so it's easier to share standardised data – particularly in a post-cookie world."
Doken believes first-party data, rather than third-party data, will gather importance. Contextual recommendations in terms of what you're doing now and what you have been doing will collect historical data that's aggregated in your profile, meaning more of what you want to see plus more of what is highly relevant to you.
"That's where I see a convergence between connected home services. So, for instance, today through WiFi sensing, I can figure out if you're in front of your TV or you just stepped away to do a quick errand – and there's no equipment necessary for that. In your existing setup, your WiFi router is capable of doing that.
"User privacy and security are being cared for, while the industry uses first-party data and contextual data to make recommendations better and improve the accuracy of targeted advertising," said Doken.
Augmented reality and virtual reality will merge
Traditionally, Adeia has been a user interface (UI) and user experience (UX) company. Its goals over the last decade increasingly relied on touch and conversational user interfaces, but there's a new vision-based user interface: where augmented reality (AR) will eventually merge with virtual reality (VR), which most in the industry call extended reality (XR).
"This new paradigm will fundamentally impact how content is captured, processed, transmitted and, eventually, how it's rendered, displayed and enjoyed by users," said Doken.
Forecasters believe that XR will impact media communication and the advertising industry in a significant way, as well as computation and communication, right down to chip level. As masters in semiconductors, Adeia are well set for what will come next.
"I already see the impact in sports, music and gaming verticals. They have put out small features or showcases to assess how this new user interface paradigm is going to impact their industry, and this will lead to countless new products and services."
In the future, Doken suggests that consumers will gain "almost superhuman power" when it comes to contextual content.
According to the CTO, AR is already in iOS and Android, so the underlying infrastructure is being built: "There's a seismic shift happening just below the ground. It's not visible, but soon, the infrastructure will be there, so we're going to see rapid release of products and services."
Our conversation harkens back to the year 2006, when we were still pressing buttons on phones, but smartphones would soon fundamentally change how people interacted with content, how applications were distributed and how advertising was delivered.
"The physical and virtual will blend; pretty much any physical space can be an advertising medium. We are very close to that. It has been a long journey. It has been difficult to work on the technical problems, but every new paradigm like this creates a much bigger industry," said Doken.
Future content experience
Adeia has significant experience in user profile creation and management of those profiles, including parental controls, UI customisation in personalised guides that are dependent on behavioural context, social connections, recommendations (whether it's popularity- or location-based), and employing search methods such as knowledge graphs, fingerprinting, automated content recognition, autocomplete automation, universal search, deep-linking context-based search and various other NLP-based techniques, leveraging vast amounts of supplemental data.
Doken conjures a future vision of pervasive connections with people around the world, creating, sharing and consuming content that the user particularly enjoys.
"We have just started this journey with the current watch party features, and we now have live streaming with integrated video chat. You're seeing massive multiplayer online (MMO) gaming experiences where people can play games across an open world with someone they have never met. And the success of Twitch is showing us that people are not only interested in playing games, but also in watching other people playing games. I see this trend accelerating with more short-form videos, because people have very short attention spans."
Doken also cites the emergence of more user-generated content. As creator communities become increasingly skilled, their talents and content will soon hold up to mainstream media.
"These creators need to be discovered, rather than getting lost in the long tail. We'll see integration of more interactive features such as eCommerce, second screen applications integrated with AR and more bidding ranging features for sports content. This will become ubiquitous."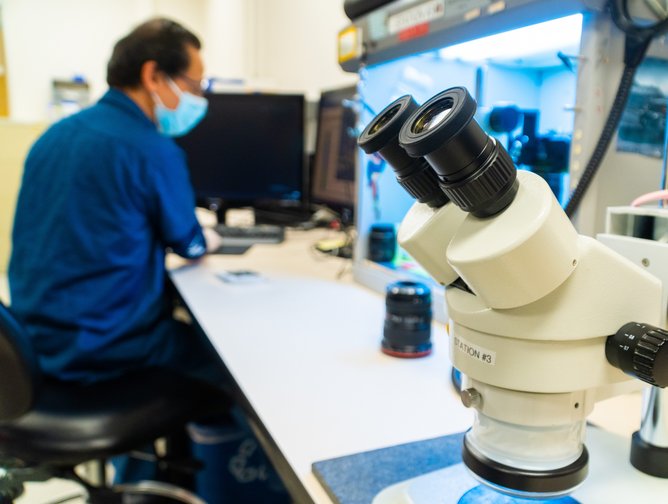 Adeia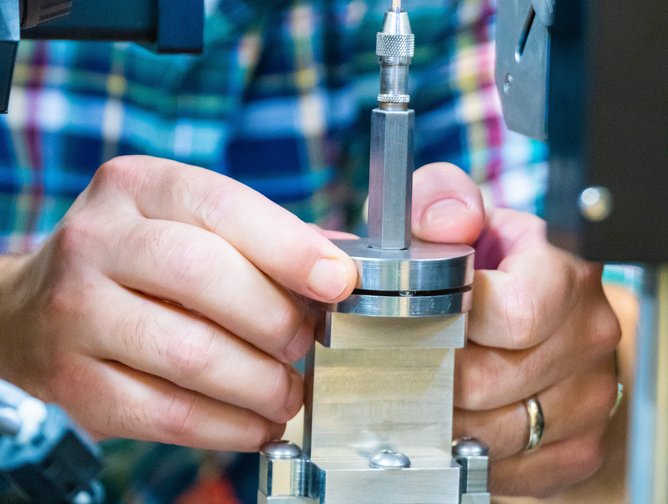 Adeia
Adeia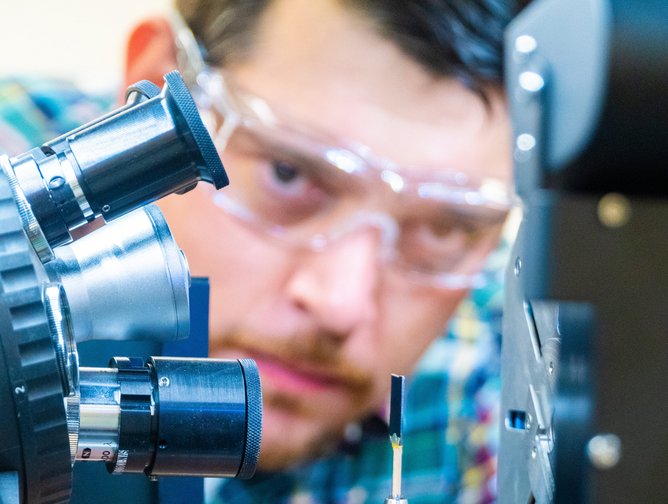 Adeia