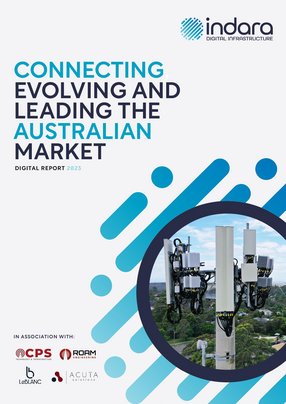 Connecting, evolving and leading the Australian market
Scott Robson outlines how Indara has achieved its trademark speed-to-market and become a leading Australian digital infrastructure operator
With over 22 years' experience and over 4300 sites, Indara is a leading owner and operator of wireless digital infrastructure in Australia. With an ambitious build and growth programme, they have over 700 new Build to Suit (BTS) sites currently in development.
In charge of this extensive portfolio and its rapid expansion is Scott Robson, the Executive Director of Deployment at Indara.
"My role is to oversee the portfolio and infrastructure services growth of the business – and that includes the 700+ BTS programme, plus our professional services that we offer. Those services include site acquisition, town planning, site design, structural and radio frequency engineering, and construction services we perform on our infrastructure for our customers," Robson explains.
In an exclusive interview, we speak to Robson about his role and the factors that enable Indara to strengthen its reputation as a leading digital infrastructure provider.
Australia's No.1 choice in Wireless Digital Infrastructure
Indara is a leading owner and operator of digital infrastructure in Australia. Over the course of the last two decades, it has firmly established itself as a connectivity leader.
"Our vision is to accelerate a sustainable digital future – across all of Australia – being our customers' first choice provider of innovative wireless digital infrastructure, supporting smarter and more connected communities," Robson explains.
"We own, build, operate, and manage the critical physical infrastructure across the country. We've got deep industry knowledge and expertise delivering new infrastructure and services across our portfolio."
These sites are strategically located across both metropolitan and regional areas to enable our customers to deliver high-speed, reliable connectivity across Australia.
"Our vision is delivered by our operational excellence and commitment to customer experience and is underpinned by our organisational design and focus on ESG.
Speed to market – an invaluable competitive advantage
In a market like Australia, the main obstacles that providers face will, inevitably, include the cost to upgrade or expand a network over a vast land mass and geography. With over four thousand sites, the challenge that they always consider is, how quickly could a customer expand its coverage, upgrade, or add a new technology, like 5G? And how does Indara help navigate this?
"What we offer to the industry is speed-to-market. We continue to invest in our processes, systems, and site data to enable our customers to get on site faster and easier.
"While we understand our existing sites, one of the key factors (or barriers to overcome) in the deployment of new sites is the property acquisition and regulatory approval regime as there's a significant amount of time required to navigate through both local and state government approvals and processes. So, building community engagement and awareness strategies, understanding what matters most to each community, and building relationships with local councils and government agencies are what's required to develop infrastructure that meets the needs of our customers and that of the community."
When it comes to asserting – and consistently re-asserting – its position as a leading digital infrastructure provider, speed is a critical market differentiator for Indara.
"We exist as a company to accelerate the transformation to the digital world. Our growing infrastructure solutions empowers a smarter, more sustainable digital future," Robson explains.
"We support new technologies to benefit all Australians. We shape the future of digital infrastructure, and with our extensive experience, we offer a diverse suite of services and solutions. Our longstanding reputation for operational excellence, engineering expertise, and our commitment to customer experience are major pillars of what we do and how we do things."
Rapid portfolio expansion to support customers & accelerate a digital future
Indara is implementing state-of-the-art and exceptionally reliable infrastructure solutions across Australia, extending its 4,300-strong portfolio at a rapid pace.
"As an organisation, we have an innovation and growth mindset. Our portfolio growth – both in the towers, rooftops, and other infrastructure – is designed to capitalise on the digital technologies that are shaping our lives now and in the future. And we leverage our technical partnerships, operational expertise, and long-standing experience in the industry to make it happen.
"We have over 22 years' experience and, in that time, we've supported – or actively participated in – every wireless technology deployment for all the MNOs, government, and enterprise customers," Robson asserts.
"We've been involved, first-hand, in some of Australia's largest infrastructure projects and network deployments, from Australia's National Broadband Network, through to more recently partnering with TPG and Optus for their 5G network rollouts, providing new infrastructure and professional services across our portfolio. We've also partnered with the government on regional connectivity programmes, to expand infrastructure in underserved areas, and MNOs through our industry leading structural engineering services subsidiary Structel. So, we've either been a part of, or heavily involved in, the end-to-end process with all the major deployments for the last 22 years."
With its vast and growing portfolio, Indara is able to provide their customers with more choice and more flexibility.
"How we differentiate ourselves lies in the way we develop and execute solutions for our customers through our vast, constantly growing digital infrastructure portfolio. For a customer, that solution might be a macro tower, it might be a small cell on our smart poles, or it might be a DAS through our inbuilding solution.
"Regardless, our focus is on developing the right outcome for our customers, and this approach is not simply anchored to a tower or infrastructure that we have today. As a company, we will continue to look for opportunities to expand our infrastructure and services to support our customers' future plans and we're supported by our shareholders – Australian Super and Singtel."
To that end, Robson explains that Indara simply couldn't exist without its partners. The company has built up an extensive partner ecosystem, working with leading providers such as CPS Technology and Roam Engineering.
"We have a curated panel of partners with national coverage and scope across professional services and construction, who make up our deployment ecosystem. And CPS is one of those key partners that spans both professional services and construction services."
"We depend on CPS to deliver on our national build-to-suit (BTS) programmes. We rely on CPS to find and acquire a new site, obtain all regulatory approvals, complete the engineering design, and then construct and integrate these towers into our network. So, CPS is along the journey with us from start to finish. And we absolutely rely on their expertise to provide our customers with our speed-to-market advantage."
Similarly, Indara's partnership with Roam Engineering is key to maintaining the company's characteristic growth pace.
"A core part of our growth strategy is building new sites, and we've got many, many hundreds in progress. Roam is one of our major structure suppliers across the design, supply and installation of lattice towers and monopoles, and we use Roam structures right across Australia. So, whether it's a 50m lattice tower or a 30m monopole, we rely on Roam's engineering, talent, and expertise to supply us with towers that are designed to suit the location we've selected."
In short, Robson explains, Indara's partner ecosystem is essential to the work that it does and the results that it achieves.
"We work closely with our partners to succeed and we see them as an extension of our team."

Smart cities, smart cells and pioneering technologies – the future for Indara
Indara acquired ENE.HUB and HUB in the latter half of 2022. This company has been a global leader in the design and manufacture of multifunction poles and smart street furniture for the last 20 years.
"Through ENE.HUB as part of Indara, we deliver a wide range of products and services for public spaces. ENE.HUB smart poles, for example, are designed to support small cell deployment while also providing other smart city services. Integrated into the poles are features that provide local authorities with data to improve the safety and wellbeing of their community as well as supporting smart city services," Robson explains.
"A key differentiator for Indara is that we are able to develop coverage solutions. We are able to deliver integrated wireless functionality into the smart city space, be it via the smart.node, smart poles, or smart furniture. Another unique product development has been our tower.node, which was originally designed for community sports field lighting, now reimagined with telecommunications in mind as well."
This is just one component of Indara's growth and diversification plan.
Another key strategic initiative is Indara's digital transformation strategy which consists of significant investment in all areas to improve our customer experience.
"Digital transformation is something we are continuously doing, to change the way we interact with our customers and our ability to provide a consistent and high quality customer experience," Robson states.
"We're investing in the latest technologies and platforms that will support smart data and high-tech digital interaction to enable our customers to get on site faster and easier. Internally, this will improve efficiencies for our business and enable us to scale as we grow."
One of the areas that Indara is heavily investing in is its Digital Twin capability.
"Digital twins are digital representations of sites that provide Indara and its customers with access to up-to-date site information, including information of each of our customers' equipment on our infrastructure. Integrating that level of detailed data into our systems will enable our customers to make more accurate and informed decisions than ever before".
"Speed-to-market remains key. Digital Twin provides our customers with the information that allows for straight through processing and, therefore, faster, easier access to site."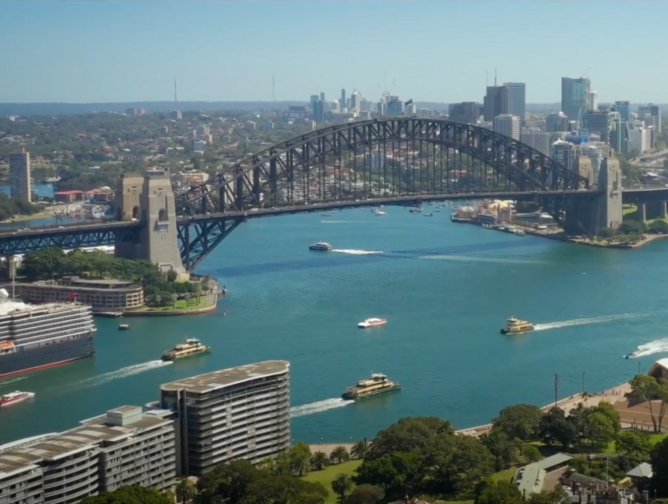 Indara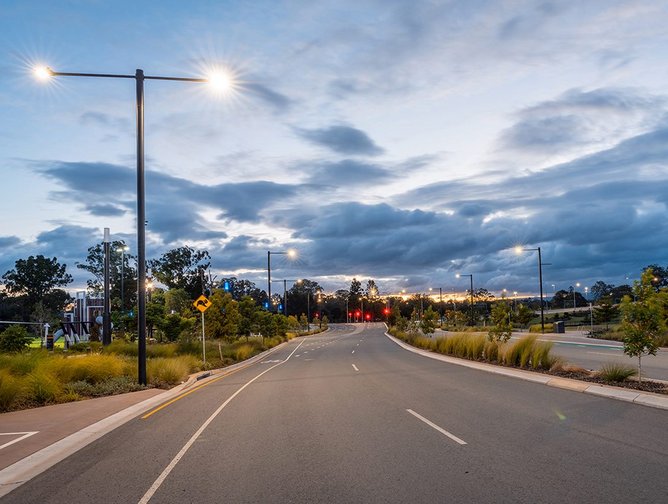 Indara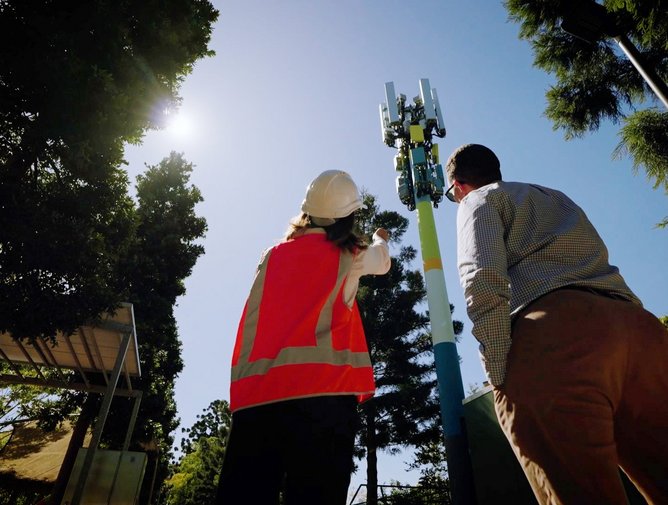 Indara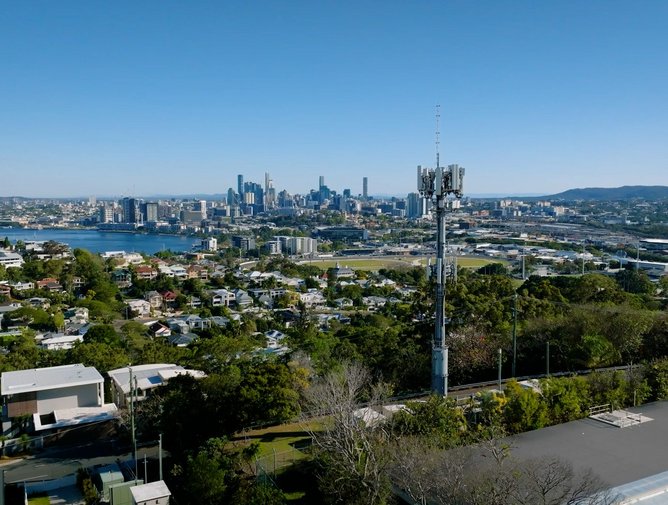 Indara