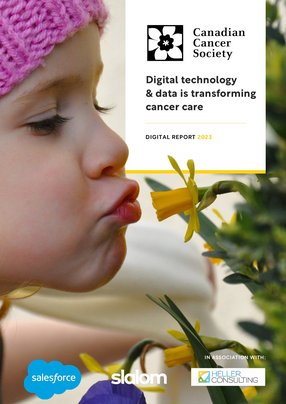 Digital technology & data is transforming cancer care
Lesa O'Brien, Interim Executive VP of Digital Strategy & Technology at the Canadian Cancer Society, shares how digital technology & data impacts their work
Cancer has a significant impact on Canadians living with the disease, their caregivers and the healthcare system. About half of all Canadians are expected to be diagnosed with cancer in their lifetime and about one in four are expected to die from it. The cost of cancer care in Canada is in the billions and is steadily rising. The Canadian Cancer Society plays an essential role in saving and improving the lives of people affected by cancer.
Lesa O'Brien is the Interim Executive Vice President of Digital Strategy and Technology for the Canadian Cancer Society. She has been with the Canadian Cancer Society for six years and in the not-for-profit space for 25 years.
"I am responsible for enterprise-wide digital, data and technology strategies, products, and solutions across the organisation," she explains.
What led O'Brien to this industry was a lifelong passion for healthcare. She started her career at SickKids Hospital in 1998, one of the largest global paediatric hospitals based in Toronto.
"I was working on the implementation of a new clinical lab system at the time and also working on this new thing called the internet."
While she was there, O'Brien learned all aspects of website creation, from designing and building websites, to web server administration and database application development.
"I loved working on projects that digitally transformed the hospital and making information and services accessible to people anywhere. Then, after a few years, I moved over to the foundation side of the hospital where I was responsible for supporting digital fundraising, e-commerce, email marketing, and our online presence."
O'Brien has enjoyed helping to lead the digital transformation and online growth for large scale, not-for-profits in Canada over the course of her career.
The Canadian Cancer Society is a national charitable organisation and the largest national cancer charity in Canada.
"We work with donors and volunteers to improve the lives of people affected by cancer and we do that in three ways, through funding world-class cancer research, providing compassionate support programmes, and advocating to governments to shape health policies aimed at improving cancer prevention and supporting people affected by the disease."
The purpose of the Canadian Cancer Society is to help to unite and inspire all Canadians to take control of cancer.
"Through funding the best cancer research in the country, we can help advance cancer prevention strategies, so fewer people get cancer," says O'Brien. "We can help develop better treatments so more people survive and live longer, healthier lives with or after cancer."
Through the Society's cancer information and support programmes, people are provided with accurate and trusted cancer information, online communities where they can feel support, hope, and a safe space where they don't have to face cancer alone.
"Through our advocacy work, we can help address gaps in cancer care and work with governments to shape policies that result in fewer people getting cancer and having an improved quality of life with cancer."
The future of digital healthcare and technology
With digital healthcare and technology, change is inevitable and evolution is quick, opening up opportunities for businesses to use digital technology in new, exciting and meaningful ways to transform their business.
"Looking at ways to personalise and customise the user experience and the user journey really excites me, especially for people whose cancer journeys are so personal," says O'Brien. "Looking at ways to apply evolving technology like AI and machine learning to be more efficient, to be more data driven, to reach more people, and to provide our audiences with a more meaningful personalised and easy-to-use digital experience to support them in their cancer journey, and to deliver that experience where and how they want it - that's what really excites me."
The Canadian Cancer Society has been a national charity for over eight decades. In that time, the organisation has transformed its approach to digital tools and technology.
"Over the last 85 years that we've been in existence, it's easy to say that technology has completely changed," says O'Brien. "For many decades, we relied on grassroots communications, conversations over tea, pamphlets in hospitals and medical offices, community gatherings, and we continue to rely on many of those tactics today."
Now, the Canadian Cancer Society relies more heavily on digital tools and technologies to drive their fundraising strategies, improve delivery of mission programmes and services, engage, inspire, and inform audiences, and empower internal teams with the tools and resources they need to do their job effectively.
"We've evolved our communication strategies," says O'Brien. "We rely heavily on digital technology, both with our internal staff through digital tools and virtual meetings, to using digital communications tools such as email, SMS, live chat, and push notifications to reach external audiences."
O'Brien and her team have created safe and supportive spaces for their online communities, both on social media channels and with their online support programmes, cancerconnection.ca and parlonscancer.ca, that have enabled them to reach more people and strengthen their relationships.
"Digital is key to all our fundraising strategies. We're an organisation that relies primarily on the generosity of our individual donors," says O'Brien. "So, we need to make sure that we provide donors with an easy to use online experience, and easy to use online tools to set up their own fundraisers, sign up for one of our signature events, or give a donation online, and then provide them with the digital tools to share those fundraising initiatives with family and friends to raise more money."
The Canadian Cancer Society has managed the change in adoption of digital transformation by accepting that change is always a challenge for any organisation.
"Change in adoption of our digital transformation is an area that we continue to work on. But our approach has always been to be inclusive and collaborative, to bring key stakeholders together for the discussions, decision making, and journey, for our colleagues to see that digital, data and technology teams are strategic partners with them."
There have been several moments which have had the most significant impact on the Canadian Cancer Society's digital and technology strategies.
"We've had four key moments that have really shifted Canadian Cancer Society's digital and technology strategies," says O'Brien. "We've nationalised our organisation, we've had two mergers and then the COVID-19 pandemic."
Eight years ago, the Canadian Cancer Society transitioned from 10 provincially-led organisations to a national model, which allowed them to operate more efficiently and as one united team.
"We had to bring together systems, processes, data, and teams, and that was a significant undertaking," says O'Brien. "In 2017, we led the consolidation within the cancer charity sector to bring together two of the largest national health charities in an unprecedented merger when we joined with the Canadian Breast Cancer Foundation."
In 2019, they did it again when they amalgamated with Prostate Cancer Canada. As a result of these significant organisational changes, the Society has had to modernise its IT structure, prioritise the centralisation and consolidation of technologies, unite disparate digital systems, data, resources, processes and digital ecosystems.
"This change included implementing new solutions like our Salesforce CRM solution- that allowed us to centralise and secure our constituent data into one solution from 18 different databases," explains O'Brien. "We've also had to align our brand into one organisational website, consolidate our fundraising platforms, and transition our social media audiences to our CCS channels."
A year later, when the Canadian Cancer Society thought they'd made great progress, COVID-19 happened. That created an immediate disruption to fundraising programmes, services and the workforce.
"Like many organisations, we had to accelerate our digital transformation as we shifted our business to digital and virtual solutions."

Using digital technology and data to modernise the Canadian Cancer Society's mission work
Modernising its mission work through digital, data and technology is an essential part of the Canadian Cancer Society's digital transformation.
"Over the last few years, we've made several changes to evolve our mission delivery and communication with people affected by cancer," explains O'Brien. "Data and insights are key for us to better understand the needs of people we serve."
Over the pandemic, the Society conducted multiple national online surveys to better understand the needs of cancer patients and caregivers.
"The data we collected informed our decisions on the type of information people needed to support them through the pandemic. That led us to create specific online resources, including webinars, to support people affected by cancer. But the data also informed our advocacy work, and that led to several campaigns that we have running nationwide."
One virtual advocacy campaign is called 'Get Better', which rallies people across the country to call on the Canadian government to make cancer care better.
"It encourages people to share their stories and cancer experiences through an online portal. Then, we're bringing those voices forward to our government and calling for more improvements for cancer care."
O'Brien is also currently using digital and technology innovation in the Canadian Cancer Society's fundraising strategies.
"Digital is such an important part of our fundraising strategy. Everything we do from a fundraising perspective involves some digital or social media component. So, it's always exciting for us to try new and innovative ways to inspire and engage people to donate or fundraise."
During the pandemic, O'Brien had to transform fundraising events into an entirely virtual experience. For one of their signature events, the CIBC Run for the Cure, they offered participants virtual avatars which they could customise and share on their personal fundraising pages to help deepen engagement and increase participation.
"To promote fundraising, we added more sophisticated gamification to unlock incentives such as sunglasses, t-shirts, balloons, and capes that you could add to your avatar when you reached certain fundraising milestones. We enabled activity tracking on our app and website that was integrated with smartphone and wearable technologies so people could record their training activities and their walk or run on the actual event day."
The biggest challenge facing the Canadian Cancer Society today is staying competitive, relevant and finding new ways to reach audiences while retaining existing ones – all with the lens of driving the most impact for people affected by cancer.
"Digital technology plays such a critical role in helping to build and retain that trust through the delivery of secure and integrated technologies, improving our cybersecurity posture, data governance and policies, data-driven processes to provide reliable, timely, and accurate information across any touchpoint."
In its journey, the Canadian Cancer Society has partnered with Salesforce, Heller Consulting and Slalom, among others, each of which O'Brien describes as 'instrumental' in helping the Society realise its vision.
"We're extremely fortunate to have such wonderful partners. They've collaborated with us to create many of our key digital, data and technology strategies, and they've been our implementation partners as well. That's been critical to our success."
The Society has been a customer of Salesforce since 2009, but in 2018, they selected Salesforce for the one CRM platform.
"We underwent one of the most significant digital transformation projects where we consolidated 18 separate CRM systems and centralised our constituent data into that one CRM platform. We worked with Heller Consulting as our implementation partner for this multi-year project, which was successfully launched in 2020. We also used Salesforce's Marketing Cloud for mapping out our customer journeys and targeted email marketing campaigns. Slalom worked with us on the implementation of our donor journeys in Marketing Cloud, and our data strategy and continues to work with us to implement data analytics dashboards in Tableau and Datorama."
The Canadian Cancer Society's vision when it comes to digital technology is to provide a more personalised digital experience for audiences.
"We want to provide a seamless, easy to use experience that helps people to accomplish what they need to do. We want to be a supportive partner in their cancer journey," says O'Brien. "Having a fully integrated enterprise-wide architecture where stakeholder data is centralised and data is driving our business decisions is part of that overall vision."
For Canadians with cancer and their caregivers, leveraging tools and technologies to improve support for all the people O'Brien and her team serve is important to achieving their vision.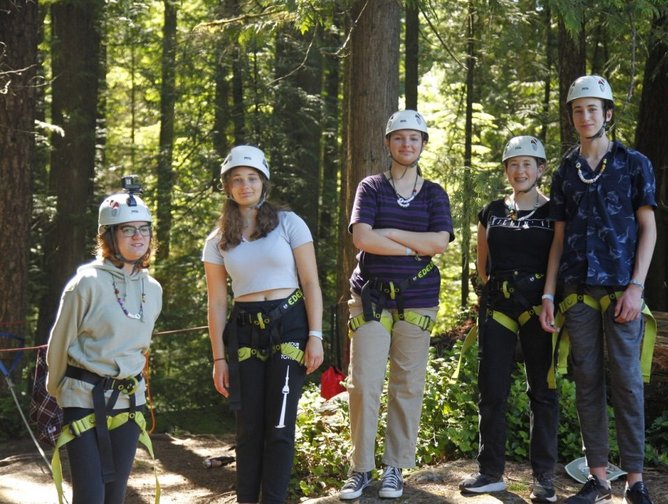 Canadian Cancer Society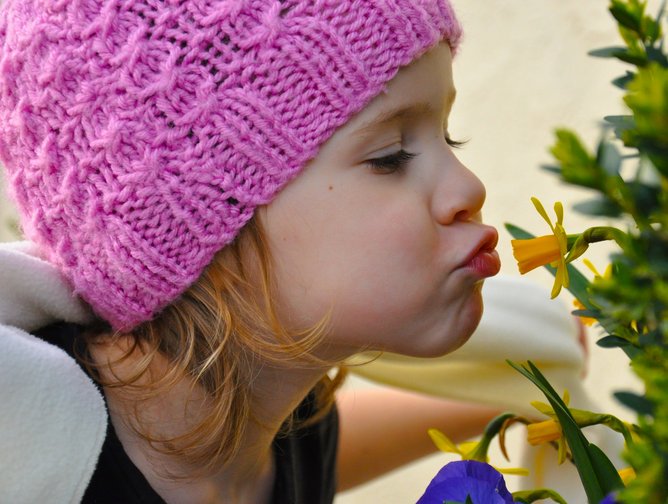 Canadian Cancer Society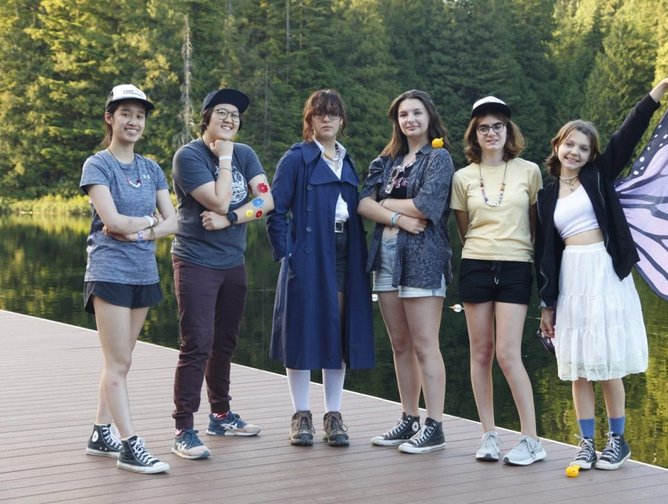 Canadian Cancer Society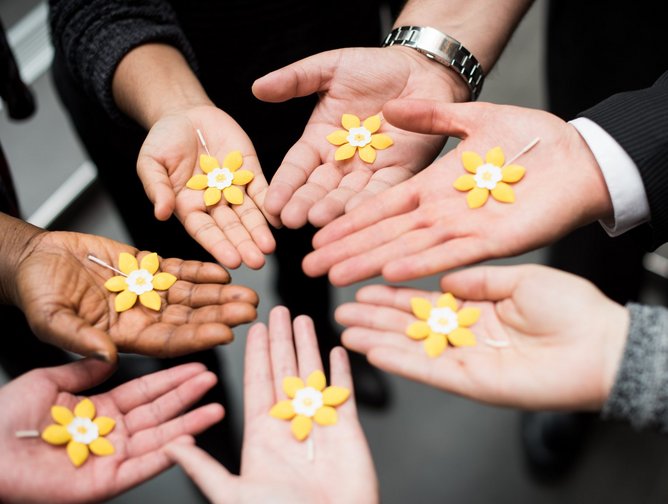 Canadian Cancer Society