Establish amazing customer experience as a competitive edge
Henkel's customer centric Supply Chain (SC) transformation programme is nothing short of remarkable, Bjoern Kirchner shows us how they did it
It all began with a vision. Henkel, the German multinational chemical and consumer goods company, many of whose goods you surely consume and have done since your childhood, saw that the world was changing. Henkel recognised that they needed to transform, and in order to be able to do this, they completely reimagined the supply chain.
Unravelling this vision, is Bjoern Neal Kirchner, the global head of supply chain for adhesive technologies.
The goal was to create an amazing customer experience as a competitive edge.
Kirchner explains: "The vision behind the customer centric Supply Chain (SC) transformation programme, emphasised the potential for supply chains to contribute to the top line, in addition to the traditional bottom line."
"While most supply chains focus on improving cost positions, inventory and working capital - in other words, KPIs established on traditionally internal data - Henkel believes that supply chains can also improve how customers engage with the company itself," says Kirchner.
"By optimising the many touchpoints that customers have with Henkel throughout the entire supply chain interaction, such as ordering, logistics and planning, Henkel aims to provide a unique customer experience that can set it apart from its competitors." This is a creative and visionary approach.
When asked how Henkel approaches establishing an amazing customer experience as a competitive edge, Kirchner explains that the company had to effectively relearn its perspective on customers.
The North Star
Instead of building on its own perception of what is good or effective, and then executing on them, Kirchner says that Henkel engaged with customers on an entirely different level.
"So, we identified the values that were important to them in their engagement with us," he says. "And through this process of value mapping, we identified areas where we may have not been delivering up to our customers' expectations - in areas such as reliability, speed and innovation. Then, based on these findings, we implemented new programs to improve the customer experience in all of these areas."
So what is the guiding light in Henkels reimagining of the supply chain - or even more correctly - the value chain? Kirchner says: "We knew that we needed a North Star, and we needed it to guide the transformation and ensure that we were getting better at creating amazing experiences for our customers. This North Star was forged out of our customers' values."
As an execution-driven operational team, Kirchner says that Henkel are accustomed to having numbers guide them - making it difficult for something like the customer experience to be effectively measured. "However, we needed an indicator," he says, "an indicator that shows us whether we are making progress for our customers, and this is where the North Star shines.
"It is also crucial that, as an indicator, the North Star be connected to the overall strategy of the company, which in our case is to create an amazing customer experience with our technologies. By doing so, we ensure that we are always aligned with our overarching goal, and that every step we take is working towards achieving that goal."
Kirchner says that it's important to put this indicator in place to ensure that momentum is not lost as progress is made. "Additionally," he says, " the truth is that people need encouragement, and seeing the North Star KPI rising is a clear sign that progress is being made towards the company's vision. To achieve this, we reviewed our current service KPI and brought in the perfect order measurement.
The Perfect Order
The difference between the perfect order measurement and other internal data is that with the perfect order, Henkel is able to cast its net much wider; capturing data points from the customer's perspective as well. By doing so, they are able to take into account the actual time of arrival; what the customer requested initially; and what Henkel have promised to deliver. "By measuring progress against these external data points, we can be sure that our customers will feel the difference," Kirchner says.
Reimagining the customer-supply chain relationship - 360 degrees
Henkel's has a philosophy that "digital capability should overcome a purely functionalist view of supply chains." Kirchner says, "traditionally, supply chains are viewed as a linear chain of events that transform raw materials into finished goods, with the customer only at the end of the chain.
"However, Henkel believes that new technologies can enable a 360-degree view of the customer, putting the customer at the centre of all functions that interact with them."
This approach requires a different set of technologies to ensure that everyone in the company has the same view of the customer experience. "For example," he says, "service cloud technology allows for customer service interactions to be tracked and followed up on, providing insights into customer satisfaction levels." Digital capability, in this example, is an enabler to drive towards a new customer experience.
Rechanneling Data: From inside-out to outside-in
Kirchner discussed the difference between the inside-out and outside-in approach to supply chains, and where Henkel stands on this.
Kirchner says: "As the term 'supply chain' indicates, it is, in essence, a chain of events. We can visualise this as two opposing streams. The first consists of the material flow which exists from the procuring of raw materials, to producing intermediaries, on to finished goods, and finally out to delivering those goods to customers.
"Then there is the information flow - and this streams in the opposite direction, from the demand of the customer, on to production and procurement."
The traditional inside-out approach is where a company accesses the information it has inside of its company, and constructs its reality around that.
Kircher expresses that as a company matures in the supply chain, they enhance their perception of their needs, and this is where digital capabilities come into play. "You begin to understand that you need to extend your visibility to the data you receive on both ends of your value chain."
Kirchner says: "In contrast, the outside-in approach acknowledges that a company is part of a much larger value stream that includes suppliers, distributors, customers and consumers.
"By taking these perspectives into account, we are able to make decisions that are better aligned with the overall value stream. Henkel believes in the outside-in approach, taking in the views and the voices of the customer, as well as data points from outside the company, to design and improve its supply chain performance towards customers."
From Vision to Reality: Crafting the customer CX Program
According to Bjoern Kirchner, the first step of building a customer centric Supply Chain (SC) transformation programme at Henkel was to engage directly with customers and ask them about their experience. This was the 'going broad' approach.
However, with over 150,000 customers, it was not realistic to cover them all, so Henkel selected customer representatives and engaged deeply with them, performing value mapping and workshops to build a perception of what customers actually thought of the company: 'going deep'.
The second phase was about creating ideas to fulfil different customer needs, such as innovation capability, quality, reliability and speed.
Henkel then gathered teams across all functions to generate ideas on how to improve the customer experience, redesigning crucial touchpoints, such as shipment experience, track and trace, sampling and complaints processes.
Kirchner says, "we structured the CX programme into three areas, including the differentiators, which were the redesign of crucial touchpoints with customers, the fundamentals, which were the subsystems to enable getting those data points, and the efficiencies, which was about bringing new technology to capture a different efficiency-layers, such as process mining and optical character reading."
He admits that the transformation was a complex undertaking given the size of the company, but it was powerful for both sides of the equation, and could partially fund new initiatives while continuing to contribute to the bottom line.
Henkel's Partner Ecosystem
Such an undertaking could not be executed without the right partner ecosystem.
Just some of the partners involved with Henkel's projects include, Blue Cross, VMware, Camelot Consulting and Flo Group.
"When looking for a partner to help with our vision of repositioning the supply chain, we needed someone who had experience not only in customer-centricity, but also in supply chain planning. Blue Cross, with its deep supply chain knowledge and customer centricity track record, was a great partner for us to work with," he says.
Kirchner also talked about their partnership with Camelot Consulting, which helps them with their material master data governance process and quality control. "The other area of our partnership with Camelot is in planning capabilities, where they are implementing demand-driven MRP to drive customer centricity and outside-in supply planning."
Flo Group is another one of Henkel's key partners, and they work together in the logistics arena. Specifically, Flo Group was Henkel's implementation partner for OTM (Oracle Transportation Management). Kirchner says: "Flo Group's expertise in implementation is crucial to our undertakings".
Then there is Salesforce. Kirchner expresses that they are currently implementing Salesforce's main application - the service cloud - in their customer service and technical teams. "We have been impressed with how professionally Salesforce has been running the program, and are happy to learn from them. I believe it was a wise decision to work with a best-in-class company like Salesforce, and to listen carefully to their advice."
Last, but not least, in Henkel's pantheon of key partners is Fourkites. Henkel sees T&T capability as a basic customer requirement to shape customer experience. Fourkites is Henkel's strategic partner to deliver visibility and transparency in logistics services. In the past few years Henkel managed to cover a significant part of the deliveries with Fourkites' T&T platform, and there is an ambitious plan to continue the roll out of T&T in the coming year.
The greatest challenges and lessons
Kirchner describes the biggest challenge in their current role as balancing the urgent needs of their supply chain team with the important task of transforming and maturing their capabilities in terms of systems, processes, mindset and people. Henkel needs to make sure that the performance side, and transformation side of their teams work in-sync, and don't develop things independently.
On a slightly philosophical conclusion - but one that has obviously served him well as can be seen in his overseeing Henkel's customer centric Supply Chain (SC) transformation programme - Kirchner tells me that the best advice he has ever received, is "to figure out how fast you can be in implementing change - and then go a bit slower - to make sure that people have enough time to absorb and digest it all."
And that's how you turn visions into realities.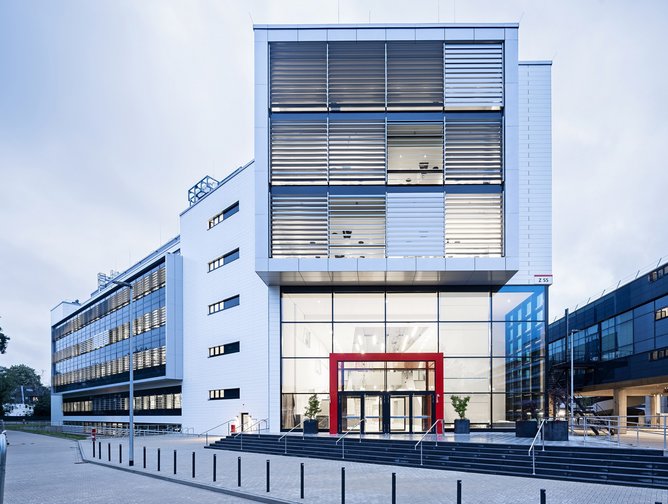 Henkel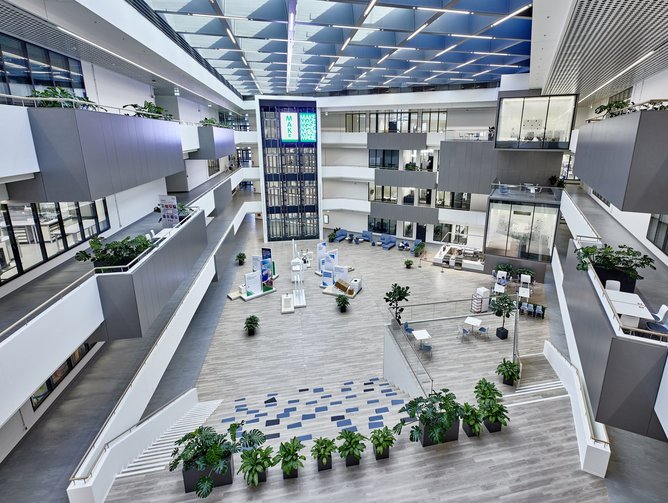 Henkel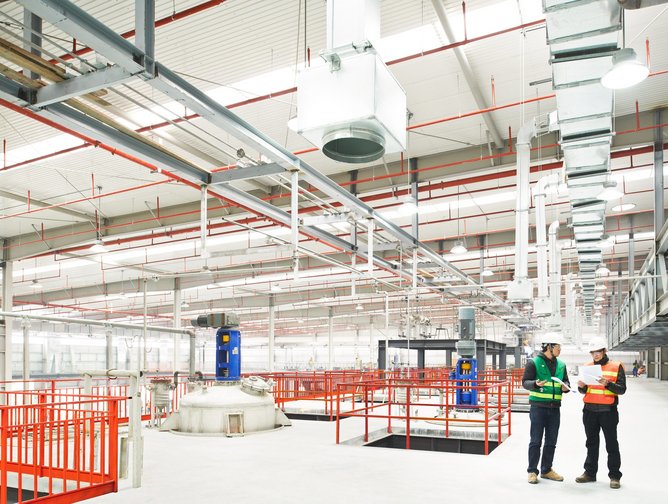 Henkel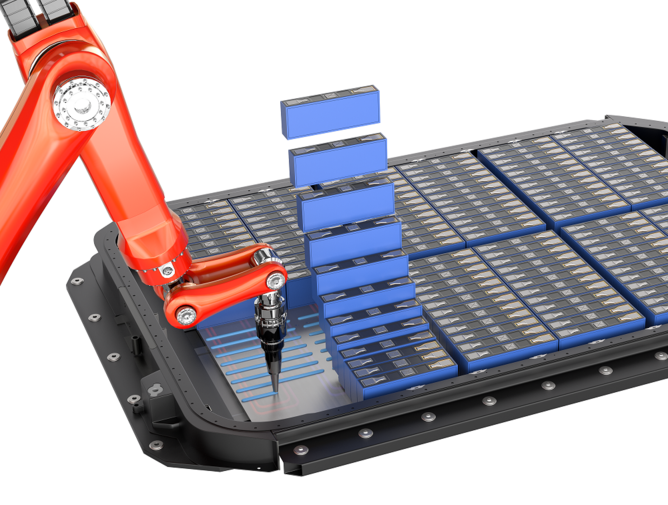 Henkel