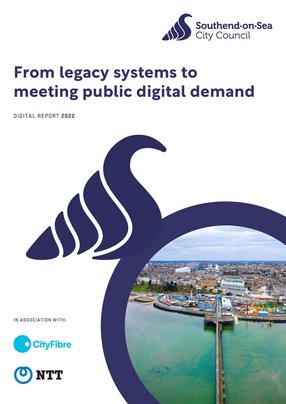 From legacy systems to meeting public digital demand
Southend-on-Sea City Council's Director of Digital & ICT, Carol Thomas, divulges the challenges of technology transformation for a growing population
Society is changing. As populations increase and a myriad of global challenges arise, government-funded organisations are becoming more digitally-savvy in a bid to meet the varying needs of diverse local districts. Many of these challenges remain the same region to region—particularly in the UK, where chronically-underfunded local councils are very much behind on their ability to leverage technology.
The result? Public demands are changing and authorities are operating with legacy systems in need of updating.
It's not very often you begin a conversation about digital transformation with a history lesson—though the subject itself dates back as far as the 7th Century—but in this case, it's warranted.
Southend-on-Sea was recently granted city status and is situated on the south coast of the UK, but it wasn't always a city, nor was it as digitally-driven as it is today. Southend came from humble beginnings, starting out as a small settlement called Prittlewell, which expanded over the years to accommodate the 180,000 residents that live here today. This gradual increase in population, and the size of Southend, led to public demand for a governing organisation that moves with the times—and on smaller budgets.
Addressing a common challenge in the modern day, Southend-on-Sea City Council (SCC) faces the demand for all the necessary services while the purse strings are tightened further, forcing localities to stretch their resources wherever possible.
Tackling commonplace issues for the people of Southend never incorporated digitisation until recently. Now, as the organisation's Director of Digital & ICT, Carol Thomas leads the digital transformation of SCC. She was able to take an under-performing IT team and turn things around during the coronavirus pandemic, which further tested the organisation's ability to adapt to modern challenges through digitisation.
Not only is Thomas well-versed in IT systems, but her stint in business operations helped open her eyes to build understanding of how organisations operate and the potential areas for digital transformation. What's more, she led a critical demand of SCC during one of the most challenging periods in terms of maintaining the integrity of processes, let alone implementing new initiatives to streamline actions to meet the future demands of its locality.
Since COVID-19, the team has adopted more digital methods of working, including a work-from-home model, allowing employees to manage their own workloads and personal lives much better. This was a major part of rebuilding its leadership team, as well as adopting the right solutions to unlock the benefits of a legacy system overhaul.
Driving organisational performance and a digital culture
Not only has the performance of the organisation changed throughout its transformation journey, but the culture itself has shifted to create a more committed and digital-focused environment—spending less time on the menial, mundane tasks and allowing the team to focus on the development of resident experiences with the council.
Discussing this on behalf of the organisation, Thomas confirms why transformation is such a critical movement for SCC, stating that it was shaped by "the drive to do more with less across the whole council; the drive to work a lot smarter".
"We moved from an underperforming IT environment, which was not engaged with the rest of the council, to having an absolute desire to build a smart city—and we're now working towards it."
SCC's first port of call for digitisation was to acquire solutions from Microsoft as the base of its hybrid-working model. Working with Microsoft Office 365 has been a game-changer for the organisation, supporting the delivery of more than 3,500 hours of training and providing suitable opportunities for collaboration in an environment where connectivity is key. Implementing cloud-based automation systems from Hornbill, a provider of cloud-based customer service solutions, was a key factor in driving productivity on the service desk.
"It links in with all the strategies that we've put together," says Thomas. "We started driving Microsoft 365, plotting out remote and hybrid working by upping our levels of security. We also changed the way that people engage with IT."
Maintaining a humble disposition, Thomas highlights the organisation's new approach to project management, which resulted in the success of almost 100 projects and is yet to witness one fold. "I think that's relatively unique, because you see a lot of failed projects," she says, before commenting on the shift bringing teams closer together.
"We've changed the culture from a fear-driven culture to a high-performing environment, where people behave as if they're family and we look out for each other."
Further to Office 365, Thomas references Microsoft Azure as a critical supporting tool for the digital overhaul of its legacy technology infrastructure, which provided the IT team with access to more data and the ability to share it across multiple applications.
A challenging environment for digitisation
As an organisation with multiple stakeholders, SCC's achievements were not without challenges. The first of these was the constantly evolving technology landscape, which requires a new level of thinking in the face of updates.
"One of the biggest challenges is the interconnectedness of everything. Normally, you would think 'system A is connected to system B, then C'. But then you discover they're connected in a loop, so you've got to update them all at the same time to be able to move them," says Thomas.
Further to this, another factor contributing to the success of any project in this environment is the people and how they adapt to digital technology applications. "Another challenge is the ability to take people along on that journey. The narrative is important to ensure people understand what we are doing and why, as well as the impact that it's going to have on their ability to deliver their role in the future."
While the majority of the population has access to digital tools, such as mobile smart devices and computers, there remains a percentage of the population that is yet to accommodate technology into their everyday lives. The Office for National Statistics (ONS) stated in 2018 that an estimated 8% of the UK population possesses zero basic digital skills and, although the figure is declining year-on-year, poses an exclusion challenge—particularly in deprived and vulnerable communities.
This is where the aforementioned SCC culture shift began.
The ability to facilitate that shift required significant consideration from SCC's IT team to ensure that adopted systems were beneficial for all members of the community, taking into account the individuals that are less inclined to rely on digital services. This plays into the organisation's strategy for inclusivity and providing equitable opportunities for the citizens of Southend.
As the city grows and more challenges arise, partnerships will be critical for the organisation's future. Businesses that have already supported SCC's strategy—including Vodafone, Phoenix, Microsoft, Agilisys, NTT, and CityFibre—will continue to do so, opening up channels for potential partnerships in future. The council will continue to review and renew its estate in its strategy for the future, which also incorporates more sustainable practices.
"We will complete our move to the cloud, decommission most of our data centres, and, hopefully, complete all of our front-end work for the residents," says Thomas. "They will have a more intuitive way of engaging with the council, and we'll also start working closer with partner organisations across the city to develop more connectivity to empower our residents while also bringing them closer together as a community."
"Connectivity is one of those elusive things that allows use of the internet as well as the ability to connect to all sorts of useful services, but we need to make sure it also brings people and communities closer."
COVID-19 was somewhat of a facilitator of fast-paced change as the organisation realised the potential benefits digital can offer residents."One thing COVID taught us is that people are important and we need to help our residents foster that," Thomas explains.
The organisation will also remain diligent of its employees' welfare as the changemakers of the council and first port of call for digital adoption. The workplace culture of the council is echoed throughout the community—something that Thomas wishes to maintain.
"The world is changing, and COVID sped up the rate of change," says Thomas. "We're going to see cities bringing nature closer. People have learned to value their time and their families' access to nature."
"The impact of climate change is something that we all must take note of and do our bit to reduce our load on the planet. I think self-service is here to say, the ability to do things for yourself and only request a person-to-person service when you really need it."
A final word from the Director of ICT is that "technology enables local authorities to do more with less". The budget pressures imposed on them are unlikely to ease any time soon, and technology is the key component in enabling change on a shoestring. This also applies to other sectors that support the city, including entertainment and tourism, both of which must adapt to enable its economy to rise.
"We need to get a lot smarter about our transport systems and how they work, as well as how we use them. But, we must not lose sight of those people who are not digitally literate."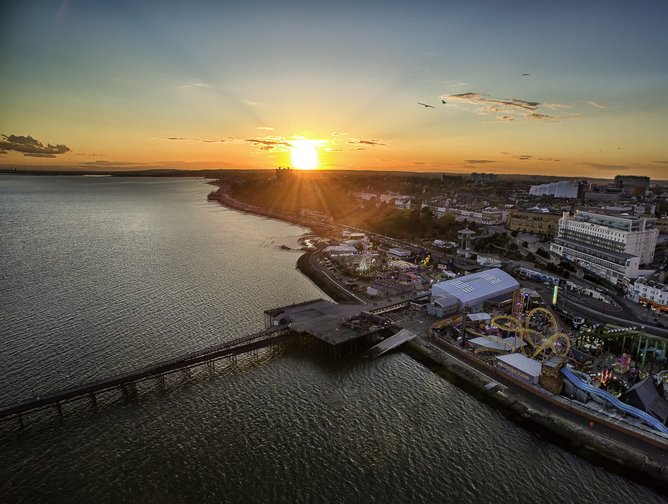 Southend-on-Sea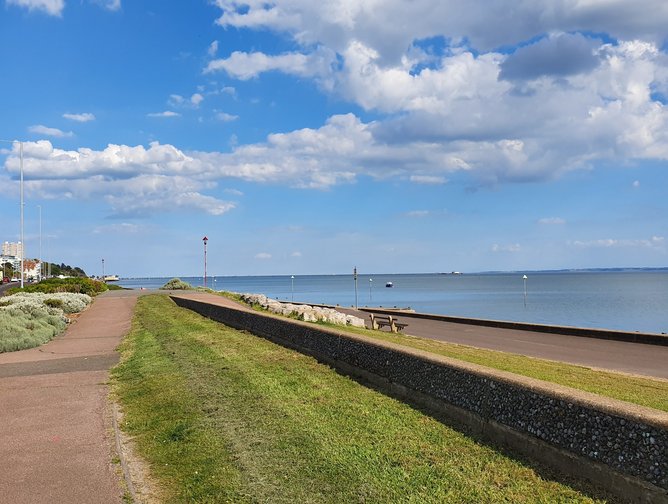 Southend-on-Sea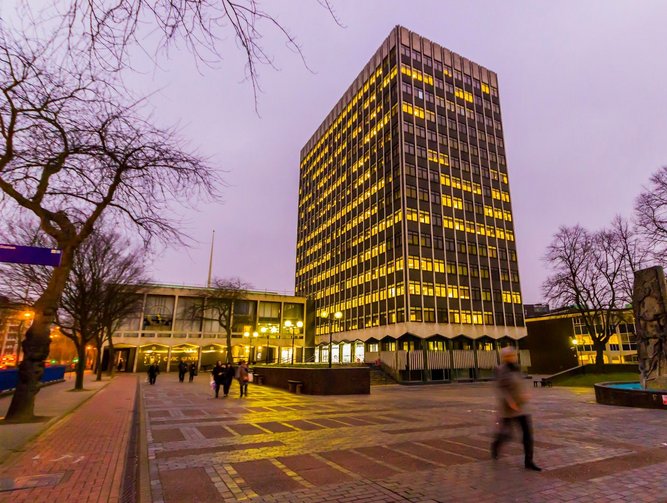 Southend-on-Sea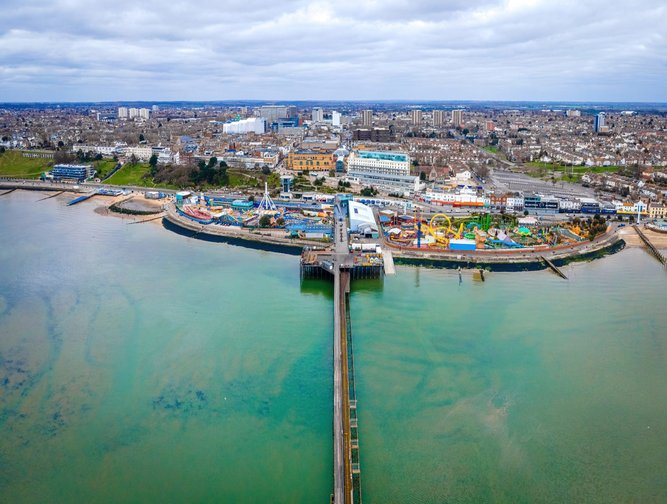 Southend-on-Sea