CityFibre: Southend's digital transformation foundations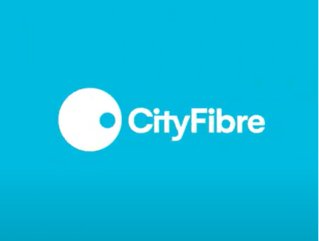 Helping Southend achieve its smart city ambitions, CityFibre is bringing economic benefits to residents while transforming the city into a UK tech leader
At company scale, digital transformation requires a considerable investment and the cooperation of the team. This, in itself, is challenging enough. But what about when you ramp up transformation to the scale of an entire city? Well, the challenge becomes infinitely more complex.
This is the field that CityFibre (unenviably) specialises in supporting local authorities with. And, its achievements in this field are pretty remarkable.
CityFibre's partnership with Southend-on-Sea City Council
CityFibre is the UK's largest independent, wholesale-only fibre network, with aims to reach eight million homes, 800,000 businesses, and 400,000 public sector sites by 2025.
Southend-on-Sea is an area of significant investment for CityFibre, and this partnership has come at a critical period of digitisation for the city.
In fact, seeing the opportunity within this area, CityFibre's initial investment was quickly increased.
"CityFibre's initial investment in Southend was £30mn. However, within months, we
identified great potential and demand across the city," explained Jean Gowin, the CityFibre Area Manager for Southend.
"We therefore increased our investment by a further £20mn, to £50mn, enabling the building of an even bigger, city-wide network."
As their collaboration helps the city leap forward towards digitalisation, CityFibre and Southend-on-Sea City Council continue to build their strong working partnership.
"CityFibre's partnership with Southend City Council began back in 2016, when they
signed a 10-year contract to deliver nearly 200 dark fibre connections to many of their
assets, including council buildings, schools and CCTV poles," said Gowin.
"CityFibre has worked closely with Southend in all aspects of the project, from the
practicalities of the physical build to delivering its smart city ambitions. Working well with the local authority is key to the success of CityFibre builds, and Southend have been an amazing
example of a collaborative, forward-thinking council," Gowin elaborated.
Putting Southend on the map
Now, this early investment in fibre represents a significant payoff, marking Southend as one of the UK's technological leaders.
Over a four-year build period, CityFibre will be providing almost every home and
business in Southend with access to full fibre technology.
"Full fibre is the true enabler to support Southend City Council on their digital transformation journey. Without the investment in full fibre, Southend could not deliver on their aspirations to become a smart city, and projects such as community WiFi, telemedicine, social care home monitoring, smart cars and smart logistics could never take off," Gowin added.
"CityFibre has enabled Southend to achieve its digital and smart city ambitions, bringing
economic benefits and transformation into a leading UK tech city."
Alongside the improved connectivity that this will bring to residents, there are also huge economic benefits to the full fibre rollout.
"CityFibre recently commissioned an independent report, which concluded that, over the
next 15 years, there will be millions of economic benefits for Southend, including home value increase, productivity and innovation, health benefits and many more," Gowin added.
Read the full Southend-on-sea City Council's digital report HERE.