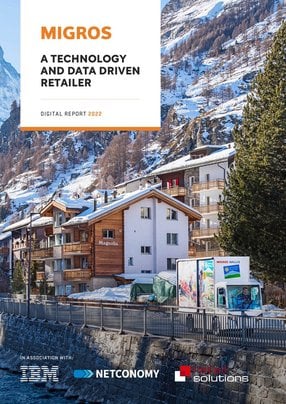 Migros Group: A technological and data-driven retailer
Martin Baschnagel, CTO and Group Chief Enterprise Architect at Migros Group, discusses the company's data-driven approach to digital transformation
At its core, Migros Group is a retail organisation committed to improving people's quality of life and society. "Our values are community, responsibility and pioneering change," explains Martin Baschnagel, CTO and group chief enterprise architect at Migros Group.
"We are the biggest private employer in Switzerland; our operations in retail include production, finance, travel and health. Since its founding in 1925, Migros Group has grown into an ecosystem of 240 legal entities. Since joining the company in 2021, Migros Group has transformed into a technology company driving digital transformation within the industry."
A data-driven approach to digital transformation
Overarching Migros Group's digital transformation strategy is its data-driven approach.
"We want to achieve a good flow of data across our entire ecosystem in an ethical and safe way," says Baschnagel. "We want to gain the maximum use from our data for our supply chain and procurement functions, both in the back and front office, in order to offer our customers a first-class and fully consistent experience."
Two particular use cases for Migros Group include the optimisation of data to gain visibility into the carbon footprint for its deliveries, and the ability to provide real-time individual recommendations for customers providing a better omnichannel experience.
At Migros Group, the organisation places importance on being open and honest. "It's very important to provide transparency to our customers," says Baschnagel. "An example of this is the sustainability of our products and our own production with formats like 'M-Check' or 'V-Love'," he adds, a capability that its data-driven approach has helped them to achieve.
Becoming a data-driven retailer
Dedicated to its vision of 'Systems of Insight', Migros Group is laying down the foundations for becoming a data-driven retailer with a modern data and analytics platform. "This will harmonise our current heterogeneous DWH landscape and enable data democratisation," explains Baschnagel.
"Part of this platform includes the development of a data catalogue, which enables us to use the data in the Migros Group ecosystem efficiently and securely, and to know at all times, where data is located, where it comes from and what quality it is.
"Information flows and data architecture are essential, serving as enablers, which is the reason why we attach great importance to them and establish appropriate platforms for streaming and API management. Data governance completes this and ensures that the data we have is used securely and ethically, becoming part of the Migros Group DNA."
COVID-19 and its impact on digital transformation
It is no secret that COVID-19 has rippled waves of disruptions throughout many organisations, with Baschnagel saying that "the pandemic kick started a major shift to online retail customers and the demand for a seamless experience between online and offline operations".
He adds: "The pandemic also changed the working environment for employees to a hybrid model. This has become the new normal among many organisations who are focused on efficiency. We have also experienced a digital mindset shift among employees to one that is more positive."
It is this mindset that is fundamental to a successful transformation. "Digital transformation is only possible with modern and agile forms of cooperation and the appropriate mindset. Within Migros Group, we have developed a scale agile framework (SAFe) and have already established 8 agile release trains (ARTs), in which more than 1000 people work together in an agile way. It is this agility transformation that goes hand-in-hand with digital transformation, and is a prerequisite to a successful digital transformation," explains Baschnagel.
"It is this way of working that then supports the close collaboration needed between businesses and IT to further drive success."
Migros Group is currently in the middle of its own digital transformation, analysing the business requirements, striving to ensure maximum value, developing governance, and building out technology, all with a key focus in mind: transparency.
"In order to harmonise the transformation and ensure that we improve and address the business needs, we need transparency," says Baschnagel.
A significant tech driver for Migros Group is cloud technology. "Our cloud first approach is a very important principle for Migros Group. It is important that we take a holistic view of the digital transformation and of the 'journey to the cloud', as well as take the opportunity to not only modernise the IT landscape, but also to simplify it, consolidate it and decommission legacy systems where possible," continues Baschnagel.
This approach has helped Migros Group to define a Cloud Operating Model to optimise and evolve more than 2,500 applications that the group has.
"With this we have already been able to successfully transform over 530 applications into the cloud and benefit from the cloud advantages such as access to innovation, optimised elasticity, new resilience concepts, improved security and finally cost flexibility," says Baschnagel. "Cloud is one of our big drivers."
"The only thing we really know for sure about the future is that it will be constantly changing, so we will need to be able to effectively adapt to new needs and requirements. We are therefore striving to develop an evolutionary architecture that can be developed with low risk."
With this need for adaptability being the only thing that organisations can be certain of in the future, Baschnagel highlights the importance of being diverse: "We need to provide orientation with important technology and business strategy vision."
"We also have to drive the journey to the cloud, together with architecture simplification and adopting that data-driven approach. It will be these elements – embedded into our ecosystem – that will help us to drive our next steps for our digital transformation strategy in the next 12 to 18 months."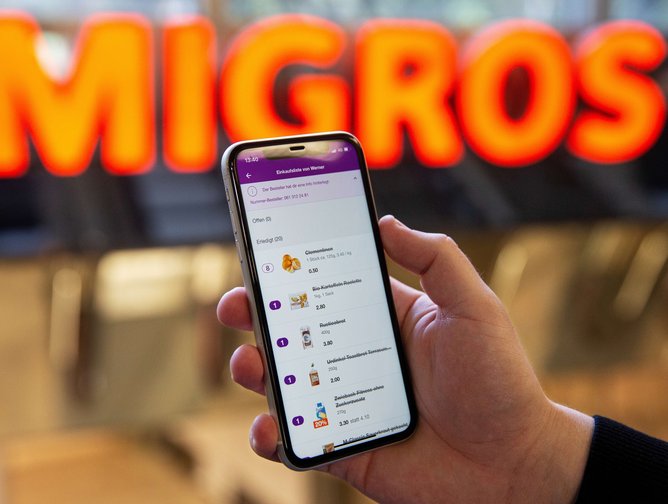 Migros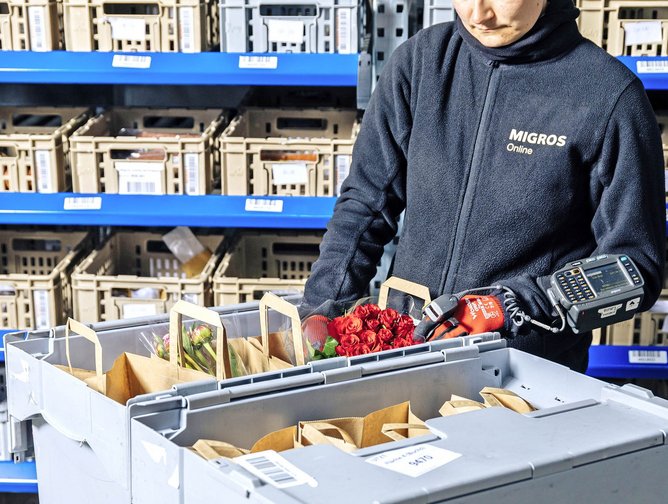 Migros online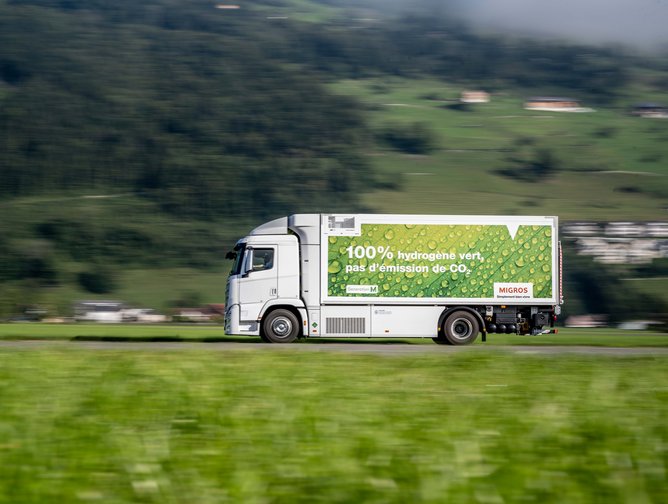 Migros online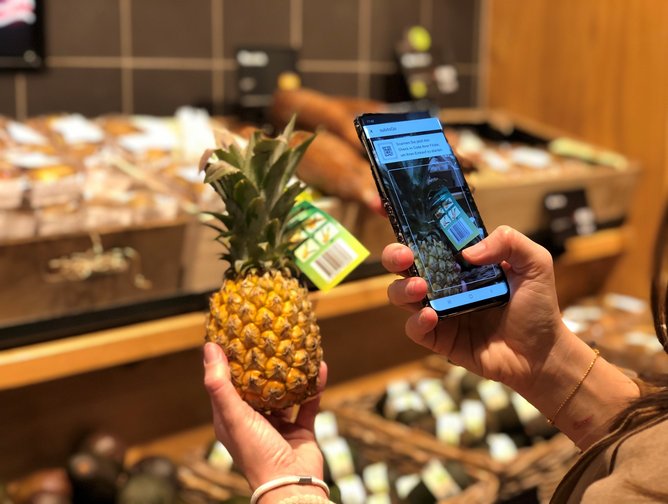 Migros product scanning