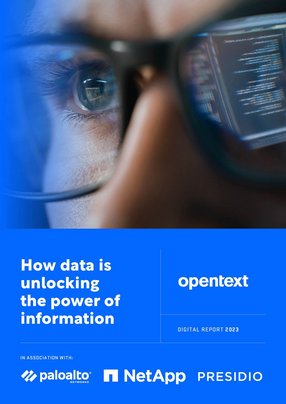 OpenText: How data is unlocking the power of information
With its information management solutions, OpenText enables organisations to reduce risk, cut costs and grow revenue, and gain an information advantage
Founded as a project out of the University of Waterloo in Canada in 1991, OpenText has grown into the global market leader for Information Management, empowering its customers to organise, integrate and protect data and content as it flows through business processes inside and outside their organisation.
OpenText provides hundreds of products including enterprise content management, digital process automation, security and AI and analytics tools to a range of audiences, from small and medium businesses to enterprises and governments.
"One of the things that we offer is a very robust cloud services business where a lot of our products are either on the business network or our cloud services business," explains Anthony Lloyd, VP of Technology Services at OpenText, who is responsible for all of OpenText's infrastructure operations and financial reporting for corporate IT, covering everything from data centres to networks, storage and compute service desk, end-user services, and support.
"Those products are online and available as a Software-as-a-Service (SaaS) solution, or in our public cloud or in the private cloud," says Lloyd. "We are also continuously expanding our portfolio and trying to find ways to develop or implement more solutions that will allow us to bring greater value to the world."
The need to digitise data
The world is becoming more data-hungry. In 2018, the total amount of data created and captured in the world was 33 zettabytes (ZB). By 2025, Statista predicts this number will soar to 181ZB.
Built on a groundwork of automation, connectivity, integration and insight, organisations now have an unprecedented ability to create, capture, manage and make sense of this new mass of information. Only with this data can businesses see the whole picture, allowing them to make better decisions faster, establish cultures of collaboration and master modern work, while building a connective ecosystem between partners, vendors, customers and employees.
"Today, a lot of companies are still paper bound, so they may have filing cabinets or they may have reams of papers that are stored in a repository," Lloyd comments. "Trying to find that data in a short period of time – whether you need to be able to research it, distribute it or report on it – becomes a very challenging task.
"Our platforms and solutions allow you to simply digitise that data to be able to then manipulate it as you need to in a very short period of time so that you don't have to go through all of those manual efforts and processes," he adds. "It reduces your cost, it expedites your ability to use the data as you need to, and it also allows you to protect it because you're not sitting on paper that can be destroyed. We can protect it and make sure that you have that data for whatever timeframe you need."
By utilising the power of OpenText's information management platforms, organisations can reduce risk, cut costs and grow revenue, all while gaining an information advantage.
The information advantage means harnessing the power of information and managing it securely, intelligently, and as a whole, rather than in parts. It is attaining tactical, operational and strategic advantages over competitors using information systems, processes and influence.
"We simplify your ability to not only keep that data securely, but also we allow you to be able to parse that data, obtain the information out of it that you need to categorise it and be able to manage it and distribute it very quickly," explains Lloyd. "Depending on which of the tools we have that you may choose to use, we have a lot of flexibility in our ability to do that."
Thanks to a partnership with hybrid cloud data services and data management company NetApp, one of OpenText's premier partners, data is now available 'on tap', anywhere. As Lloyd explains, the cloud strategy with NetApp is a core function of the business.
"We have adapted NetApp solutions, not only in our prior data centres but also in our new colocation facilities as well as in our public cloud and private cloud solutions," he comments. "Part of what NetApp brings to the table is the ability to have that data on tap anywhere and the ability for us to use and manipulate that data – whether it's on-prem or in the cloud – and simply get it to where we need to have it safely and securely.
"As we continue to scale our environments, the NetApp solution scales with us," says Lloyd. "It's a core function and a core key piece of technology that continues to grow as we grow."
Partners powering business
Like so many organisations, OpenText's strong relationship with its partners is key to its ongoing success.
"Our partnerships power our business," Lloyd says. "Our partners are why we can be successful."
One such partnership of note is with digital solutions and services provider Presidio, which enables OpenText to find the best solutions through a proactive approach.
"Presidio really is a partner from a Value Added Reseller (VAR) perspective," Lloyd explains, "but they also are a partner in assisting us in finding the right solutions and the right options.
"They partner with us in helping us find the right solutions, and proactively reach out to us when they have come across solutions that may be a benefit to us that we haven't considered," he adds. "One of the things that you see in a partnership is that when you have that proactive interaction, it's not just about looking to make money off of you, but looking to find ways to help you grow and scale your business in a more cost-effective, efficient manner."
As Lloyd describes, OpenText's partnership with Palo Alto Networks is one of the key underpinnings for the organisation's next-generation network implementation. Using a range of Palo Alto's solutions is enabling OpenText to grow without compromising security.
"We're using Palo Alto's Prisma SD-WAN and Prisma Secure Access, Secure Edge (SASE) solutions to really allow us to have a zero-trust environment to access all of our systems, applications and networks, globally, with minimum latency and maximum security capabilities," he comments.
"It really is a seamless end-to-end, 24/7 managed, operated, and then triage and support solution around our global fully redundant SD-WAN that we're implementing," Lloyd adds. "We use their firewalls, we're using their Prisma solution, and that is a technology stack that allows us to really scale this business and grow very rapidly as we continue to acquire companies because of the ease of integration and for us to be able to scale it because of its cloud nature."
Moving to the cloud has clear benefits for many organisations, with improved flexibility and scalability. However, as Lloyd explains, it's critical for organisations moving their businesses into the cloud to go into the process with their eyes open.
"Everybody is really focused on understanding the benefits of the cloud. There's sales speak, and then there's reality. I think that folks are realising that going to the cloud is not just something that you do trivially – you have to perform the proper level of applications' analysis and remediation to do it successfully and cost-effectively. If you don't do that, the cost can become astronomical.
"The flip side of that is, for those applications that you do place in the cloud, the key is how do you make sure that you're maximising your capabilities to protect that data?" Lloyd says. "The more open you are to letting people have access to your systems, the higher the risk is of being compromised. As we continue to expand our footprints further out and allow anyone from any device, from anywhere, to have access to our data, having things like SASE, as well as enhanced abilities for AI and machine learning, to isolate any type of device in the environment that could be vulnerable is paramount."
Growing by acquisition
For OpenText, the future's looking bright, with more acquisitions on the horizon and busy times ahead.
"I joined in September of 2021, and in the first year I was here, we had four acquisitions," Lloyd says. "Being busy is good. It's also an opportunity where you can continue to refine your capabilities and skills.
"When you buy a company, everyone is different. The requirements around integrating those companies – being able to successfully look at those environments and determine how we can quickly and effectively meld them into us, migrating them to our solutions and our platforms – really become something that you continue to get better at. sometimes they're smaller, sometimes they're larger, but each of them has their own nuances that you have to navigate."
In August 2022, OpenText announced it had agreed to acquire Micro Focus, one of the world's largest software companies, in a deal worth US$6bn. And, with a target set by OpenText CEO Mark Barrenechea to double the size of the company in three to five years, there no doubt will be more acquisitions to come.
"We grow by acquisition," concludes Lloyd. "We are constantly looking to find ways to expand our product portfolio and to increase our capabilities of value to all of our customers, regardless of whether they be small to medium businesses or enterprises or governments. That is an ongoing march that we step to on a daily basis, and that's something that's going to continue for the foreseeable future."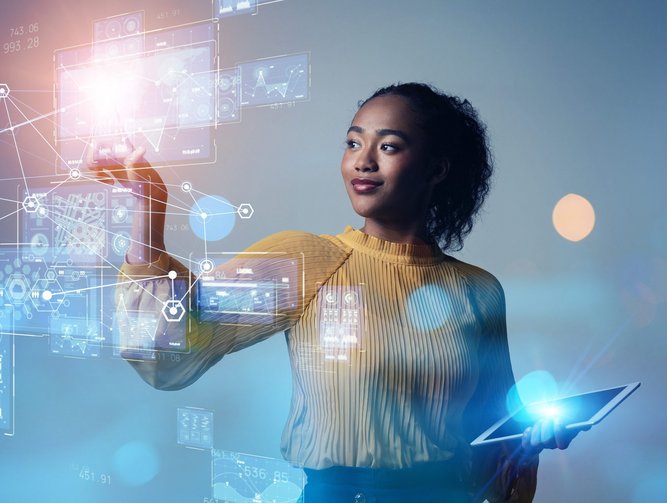 OpenText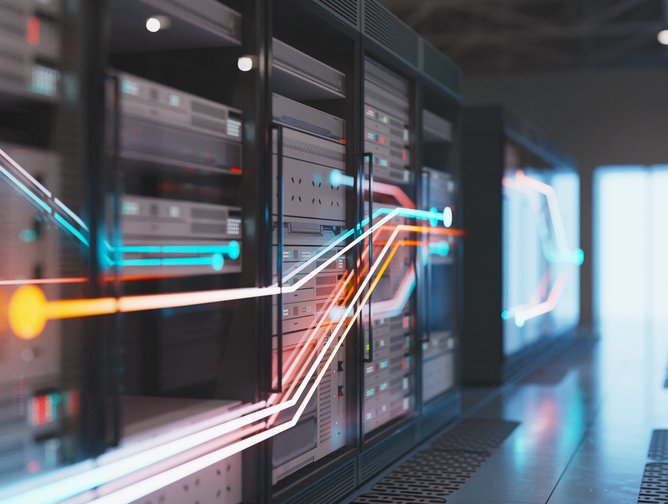 OpenText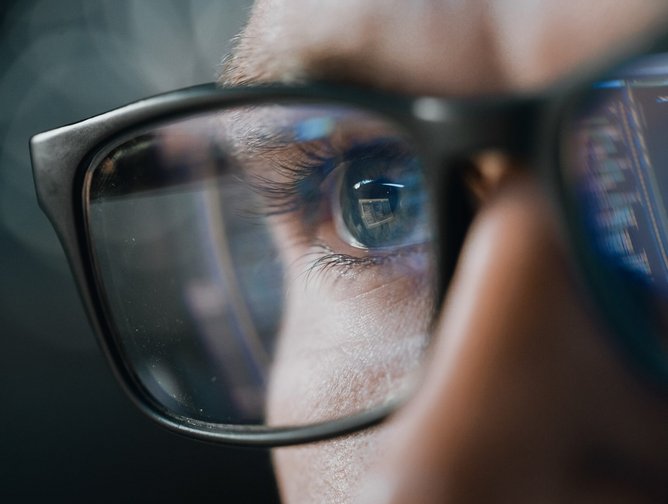 OpenText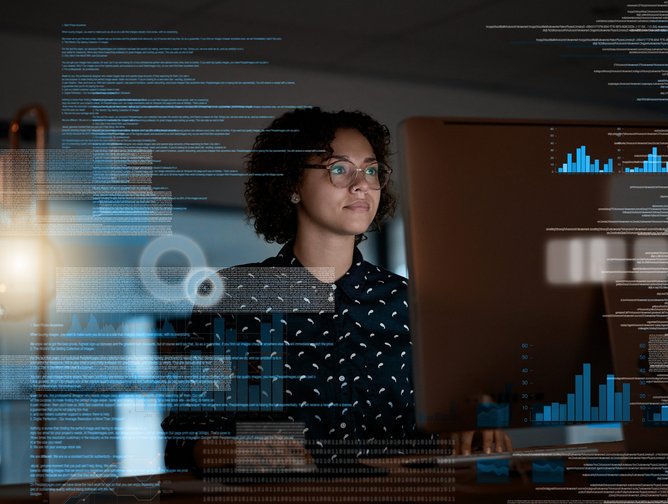 OpenText