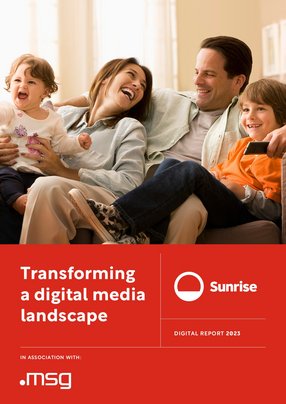 Sunrise: Transforming a digital media landscape
Sunrise, the largest private telco provider in Switzerland, recently underwent a fundamental transformation; Senior Director Fabrizio Campanale reveals all
Fabrizio Campanale is Senior Director of Entertainment and In-Home Connectivity at Sunrise.
In this role, he's responsible for the video and connectivity platforms and services for Sunrise customers, serving over 1.5mn TV users and leading the deployment of new products in the Entertainment and In-Home connectivity domain.
Campanale's role involves managing – alongside his team – the local video network infrastructure, which consists of the engineering and operations that cover the collecting, processing, and distribution of video signals over the entire network, all the way up to the end of the value chain where it lands in the home of their customers. This in-home connectivity suite comprises the physical set-top-box or the app used by smart device customers.
Each element of the above falls in the remit of Campanale and his team, who are also accountable for the in-home connectivity hardware and software products, including all modem and Wi-Fi extenders used by their customers through multiple types of network – all aiming to have optimal Wi-Fi or internet experience – as well as the best interoperability between TV and in-home internet services.
Professional Journey
Campanale's professional journey at Sunrise began 10 years ago in UPC, when he led several innovation programmes in Switzerland's video and connectivity domain, such as the introduction of one of the first television "replay" services in Europe, the full analogue-to-digital TV switchover in Switzerland, and the introduction of the first 1Gbit/s modem, also in Switzerland.
He attained responsibility of the engineering department as VP for Network Engineering, and then for the Entertainment and In-Home unit – the latter being the function he retained in the newly-designed organisation following UPC's merger with Sunrise, leading the integration of the video and in-home platforms for the two merged customer bases.
Over the years, Campanale has had the opportunity to manage both commercial and organisational transformational initiatives, broadening the understanding of the business value chain alongside the customer journey and experience.
Before the UPC-Sunrise merger – except for a brief spell in a small, dynamic Swiss telco enterprise – Campanale spent the rest of his career in semiconductors at Philips, NXP, and STMicroelectronics.
Sunrise's services
Sunrise is the largest private telecommunications provider in Switzerland, strives to be the most innovative, customer-friendly telecoms company in the country.
As you would expect from a telco, they cover the full range of telecommunications – the key difference is the quality and integration of multiple connectivity services. Providing award-winning mobile voice and data, landline voice, landline internet, and IPTV (internet protocol television) services to residential customers, business customers, and other carriers across Switzerland, it utilises an integrated nationwide landline network and its Swiss mobile network.
The company is a wholly-owned subsidiary of Liberty Global, a world leader in converged broadband, video, and mobile communications that provides over 85mn connections – fixed and mobile – to customers in various countries, readying its networks for 10Gbps and beyond.
What's the relationship between UPC Schweiz GmbH and Sunrise GmbH?
Sunrise and UPC became one company in 2021 through one of the largest mergers in recent Swiss history. The two are now perfectly placed to meet the changing habits of their customers,
perfectly complementing each other as customers benefit from the fastest 5G network from Sunrise combined with the extensive fixed Gigabit network of UPC.
"We are a leading provider of communication and entertainment with a focus on innovation, untethered connectivity, personalised entertainment and digitisation," says Campanale. "We offer a wide range of broadband, TV, mobile, and telephony services to almost two million customers."
"This includes an extensive range of TV channels, seven days of replay, and thousands of films and series available on-demand, plus the MySports channel and online platform esports.ch, which offer the best sports entertainment."
Sunrise's transformation journey
The last time Mobile Magazine spoke to Sunrise was two years ago – at the beginning of their integration. There's been a substantial volume of change and challenges in the period since.
Campanale says: "In these two years, we have undergone a successful transformational journey, which, no doubt, also came with its fair share of difficulties."
"The challenges, as in every transformation, lie in the relationship between integration and customer satisfaction, and in ensuring continuity of business and operations."
Since the beginning of the merger, Sunrise set and embraced clear and ambitious targets to boot-strap the new company in the best way possible without losing momentum, while doubling-down on the competitive advantage brought about by the corporate unification.
"And we are keeping our promises in moving our customers towards the best-in-class platform. It's challenging, but we keep growing and fulfilling this ambition."
As an example of these challenges, Campanale points to Sunrise accompanying customers in their journeys towards the new product portfolio, all while maintaining the company's promises of quality as a leader and provider of both telco services.
"A superior customer experience is our obsession," says Campanale. "We are aware that asking our customers to adapt to a new product, even if with more value, can prove to be cumbersome."
"Equally, bringing the two organisations together and ensuring that they work as one team; merging different systems, processes, and cultures is also no easy feat. This was even more difficult during the pandemic lockdowns, since there have been teams that only met physically for the first time a few months ago, following almost two years of working together remotely."
Collaboration platforms and the digitalisation of the company processes had been key in this phase. "Our IT did an incredible effort to sustain this need – but not without a good degree of flexibility from all the teams to navigate the turbulent period."
Campanale points out that, during these operations, it was paramount to harmonise the network infrastructures, service platforms, and product. A concrete example he gives concerns the migration of all Sunrise customers into the Liberty Global/UPC entertainment platform.
"We introduced a new TV set-top-box, which is 'Full-IP' and catered for those Sunrise customers who didn't have the traditional cable/hybrid access connection beforehand."
"In this way, this new customer base can now benefit from more mature technology, and Sunrise can have a single harmonised middleware and back office serving the entire base. This not only brings state of the art technology to the new customers, but also allows for a more efficient operation and customer support, providing them the same in-home technology."
These mergers bring revised infrastructure, capacity, planning, and scaling opportunities, forcing even more attention in change management and operations. This helps to circumvent network interventions that could have a detrimental effect on the customer experience.
"It is impressive for a country like ours," says Campanale, "to be able to eventually connect and operate millions of customers. Every single mistake or operational hiccup could potentially leave a significant number of customers impacted. For us, it's a constant focus, while investing in increasing the network performances, to keep the infrastructure constantly stable and conceive the customer support in as smooth a manner as possible."
At Sunrise, experts and entire teams work day-in and day-out to check, fix, and improve every single case; to train agents; adjust processes; conduct call-backs; and support customers through their entire journey. Sunrise not only takes the customer experience seriously, but throws it up in their firmament as the guiding light of their operations.
Adapting to a world of digitalisation
"The world of technology and entertainment is constantly evolving, and it's important for us to keep up with the changes."
Sunrise runs an infrastructure-based business that provides also third-party services, particularly in the entertainment domain.
"However," says Campanale "the TV service consumption model is transitioning from traditional to a more advanced, making us an increasingly prominent aggregator of media content, streamlining the consumer experience".
"That's why the need of strong bundled offers in the FMC (fixed mobile convergence) market and the value of a competitive entertainment offer as part of the bundle, to drive the actual uptake."
Increased consumption of OTT content & video-on-demand driving IPTV growth
The global IPTV (Internet Protocol Television) market is expected to reach US$150bn by 2025.
As a telecoms operator, Sunrise is playing a key role in its growth, offering bundled packages of voice, video, and data services to their customers. The business pressure is multifaceted coming from big tech providers, DTC streaming services as well as the growing importance of Smart TVs and streaming devices as viewing gateways for OTT (over-the-top media services).
Partnerships between service providers and content libraries are also contributing to the growth of IPTV services. The IPTV sector is witnessing mergers and acquisitions as a relevant opportunity of this expanding market, as for instance Sunrise's collaboration with CH Media.
In other words, media consumption is increasingly digitising and moving net-ward. "Aggregation has become both an opportunity and competitive at same time" says Campanale, "due to the shift of the pay TV market toward a supermarket model."
Retailers agencies and value-added services
In the traditional Pay TV model, service providers get licence content from suppliers and offer it to customers through predefined packages.
However today, operators are transforming more in a supermarket for third-party apps embedded in the set top-box and platform.
"That's why the value-added service is fundamental," says Campanale. "The more products are bundled, the more we are offering good value for money to consumers. Another example is the development of AVOD (advertising video on demand) – or personalisation in general."
Campanale says that on the technology side, the challenge surrounds the evolution of the platform: "We are strong on RDK, but it doesn't mean we don't look at the evolution of Android or SmartTV (such as Tizen and WebOS).
"The increase in Smart TVs and streaming hardware devices is putting pressure on technology and innovation, as well as Big tech companies such as Amazon, Google and Apple on the home ecosystem."
Campanale says: "We are facing these challenges adopting for instance a modular frontend strategy in the entertainment development, covering multiple platforms , in a way that the common frontend solution can work across different devices, such as iOS, Android, web, Smart TVs, and STBs."
"This allows us to benefit from the group R&D and deliver a seamless experience in the different markets and brands, across different platforms , while possibly containing costs and improving time-to-market."
The role of data and analytics in digitisation
All of this is ultimately connected to the digital transformation that Sunrise is undergoing, which is changing the way people connect, watch and create content – and, of course, TV operators need to adapt to changing consumer demands.
Now that consumers expect better content, bundling, and more accessible delivery, as well as quick resolution of issues, it only stands to reason that TV operators can use analytics to anticipate and correct problems before they arise, offering a continually more responsive service.
The road ahead for TV operators involves embracing digital transformation and finding ways to use technology to meet evolving consumer demands. By focusing on lifetime customer value and using data to offer a more responsive service, operators can quickly develop a competitive edge.
"If we look at the way entertainment and media content is consumed today, we need to guarantee smooth accessibility to content everywhere."
This consumption model, according to Campanale, poses two key questions:
Are we providing our customers with the best connectivity service to access their content?
In our technology stack, can we offer value through aggregation?
Service as an experience
Again, this is where the value-added service comes into play. Bundles both attract and retain customers.
"If we talk about customer experience, then we need to look at how remote monitoring and how digitalisation can be used to achieve it. We have intense investments in prioritising the customer experience throughout their individual journeys."
"In the technology space, in entertainment and connectivity services, we talk about how the ability to remotely monitor the service equipment is becoming increasingly important for businesses, with remote connectivity being a key trend. We need to look at 'service as an experience' operating model, with the entire business chain paying particular attention to this shift."
"The usage of AI – or, more appropriately, ML and big-data – is definitively taking-off as part of the industry transformation: we collect millions of anonymous customer data points and elaborate correlation to understand where and how to improve the customer experience."
"But we aren't yet through this journey as we are an incumbent, and we need to find the right balance between serving the customers and business continuity and operational excellence, while transforming. The good thing is that we have several teams and initiatives, at both a local and a global scale, and it's clear there is no way back; keeping momentum will bring us to the full transformation."
"This is also valid for the way we work and operate, from enabling the agents to better serve and support (pre-emptive diagnosis and interventions) to our internal processes. Just think about the enterprise tools or collaborative tools adopting chatbots"
Concluding, Campanale says: "The combination of Sunrise and UPC is now well ahead in its journey and is forging its own identity as a company and as a post-pandemic modern telco operator. We are still working hard to get ahead in this journey and provide the best product and service to our customers."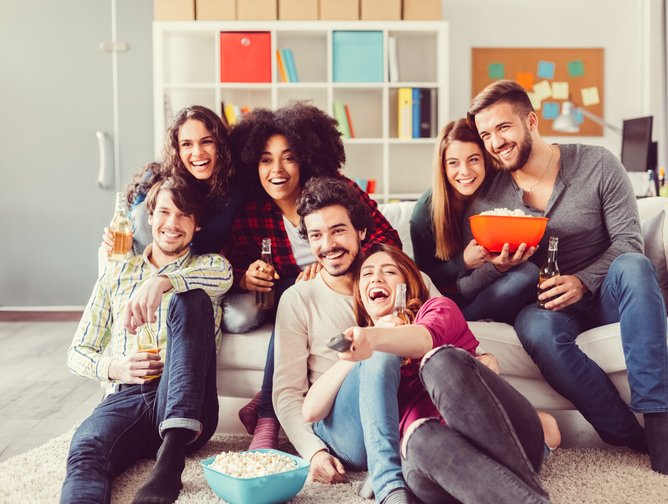 Sunrise GmbH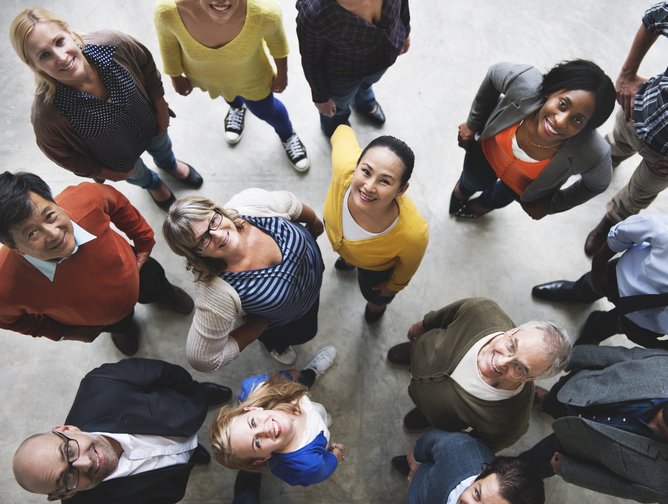 Sunrise GmbH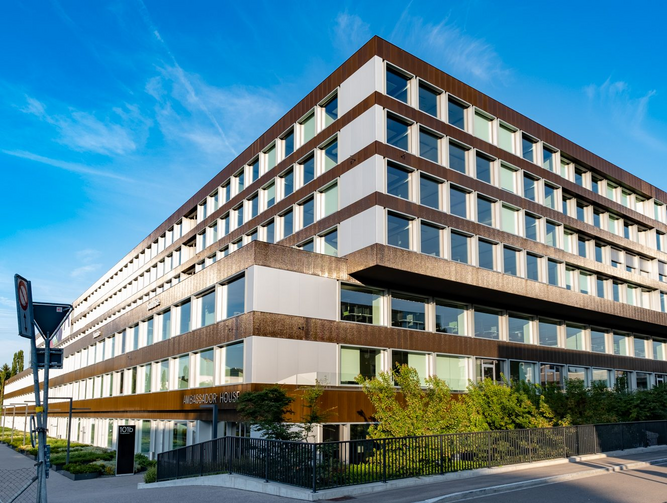 Sunrise GmbH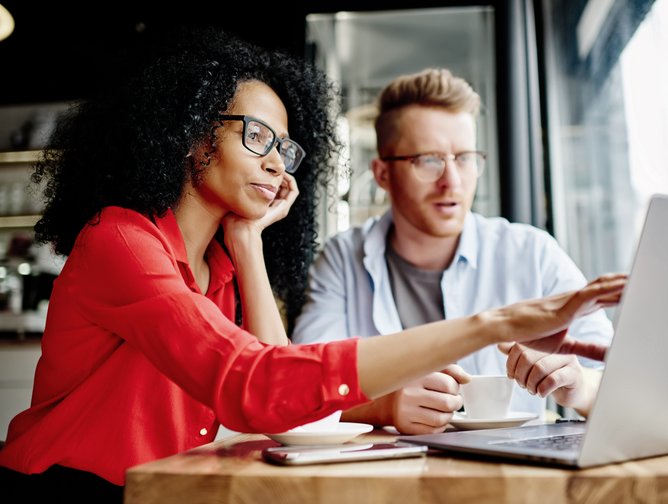 Sunrise GmbH